Editor's Note: Holly Thomas is a writer and editor based in London. She is morning editor at Katie Couric Media. She tweets @HolstaT. The opinions expressed in this commentary are solely those of the author. View more opinion on CNN.
Last weekend, British media outlets The Sunday Times, The Times and Channel 4's "Dispatches" published a joint investigation in which four women claimed the comedian, actor and YouTube sensation Russell Brand had sexually assaulted them in separate instances between 2006 and 2013. One of the alleged victims was just 16 at the time.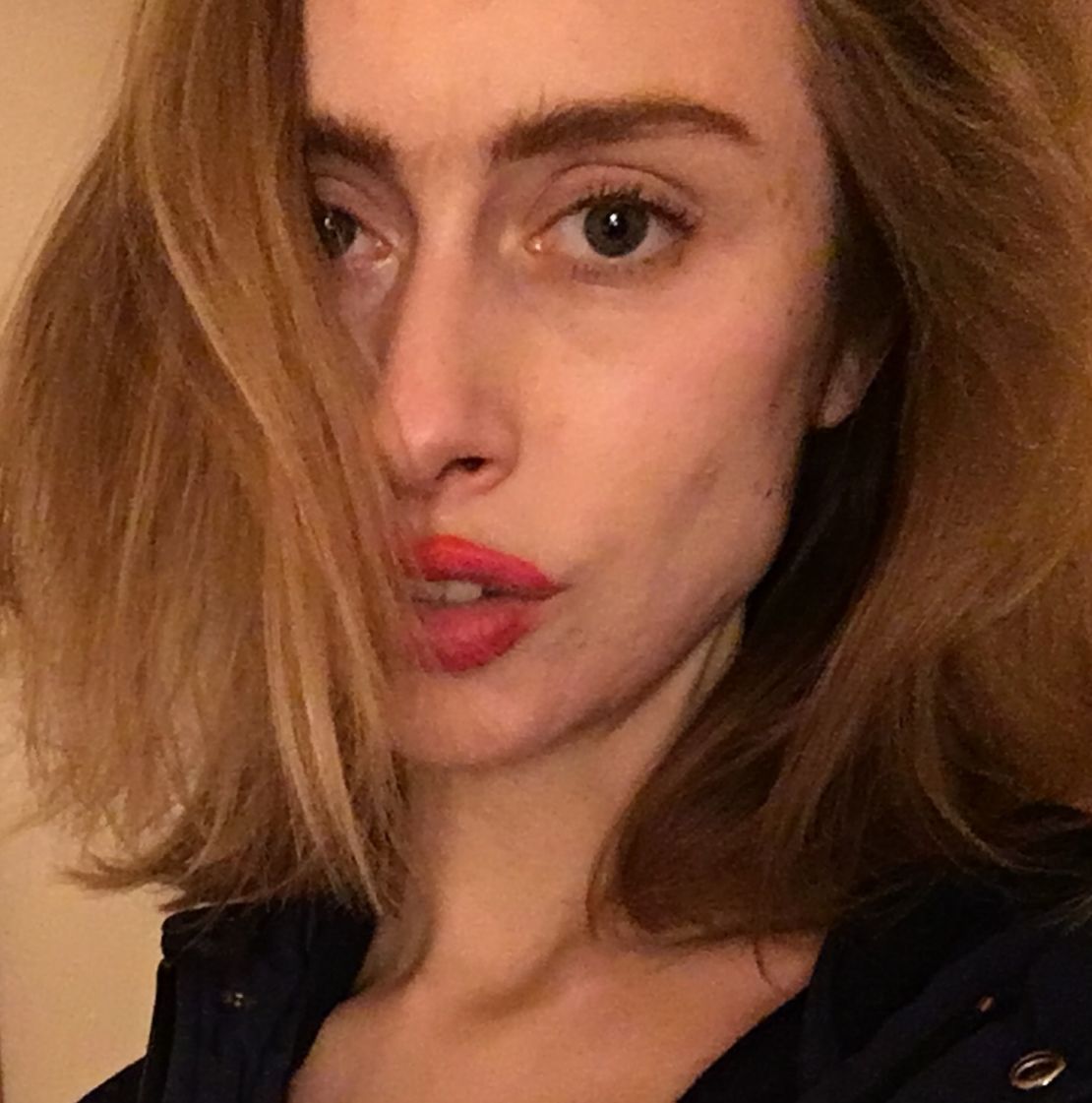 The Times reporting includes text messages apparently sent between Brand and one of his accusers, in which she tells him: "When a girl say[s] NO it means no." According to the paper, Brand replied saying he was "very sorry." The Metropolitan Police announced on Monday that a further allegation of sexual assault by Brand in 2003 is now under investigation. A Met spokesperson did not name Brand, but said, "We are aware of reporting by The Sunday Times and Channel 4's Dispatches about allegations of sexual offenses."
Brand denied the media reports in a video posted on his Instagram account, describing them as "very serious allegations that I absolutely refute."
Ardent fans quickly rose to his defense, while others clamored against "mainstream media" conspiracies targeting powerful right-wing men. Many wondered publicly why the women didn't come forward sooner  or go to the police first.
Those voices are familiar. Whenever allegations like these come to light, a reliable contingent of observers questions why a survivor might hesitate to speak out or choose not to go to the police.
Much of the answer is evergreen. Such experiences are deeply traumatic, and summoning the energy to undergo a long and painful legal process — one that offers vanishingly little hope of charges being brought, let alone a conviction — often asks too much of people already fighting to survive.
Taking on their attacker, whether in court or in public, can cause buried pain to resurface. The emotional and financial jeopardy that doing so entails is amplified when the alleged perpetrator is rich, famous and has sufficient resources to make their accuser's life extremely difficult. All these considerations — and more — are heightened in the case of Brand and his alleged victims.
The misogyny that pervaded the entertainment industry throughout the early 2000s, which saw paparazzi rewarded for celebrity upskirt shots and their female targets slut-shamed, was perfectly calibrated to legitimize a character like Brand. He set the bar for his behavior low from day one.
After early ventures into comedy, he secured a job as a video journalist at MTV, from which he was fired after showing up to work dressed as Osama bin Laden on September 12, 2001. He was welcomed back onto the British comedy scene in 2004. Brand's sexually explicit, demeaning material about women paired with vulnerable stories from his stint in rehab for heroin abuse established his reputation as an offbeat, garrulous lothario: his promiscuity attributed equally to charisma and the apparently involuntary compulsions of a self-avowed "sex addict."
By 2006, Brand had his own radio show on BBC Radio 2. In 2007, he called Sir Jimmy Savile on air. According to the Times report, he told Savile that he had a personal assistant, and "part of her job description is that anyone I demand she greet, meet, massages, she has to do it." The conversation occurred four years before Savile died, and five years before Savile's horrific crimes came to light.
During a comedy performance in Northampton in 2008, Brand made a prank phone call to local police saying he'd seen a man responsible for a string of assaults. The police didn't bring charges. Later that year, along with TV presenter Johnathan Ross, he used his BBC Radio 2 show to make another prank call, this time to the British actor Andrew Sachs.
The pair left several voice messages on Sachs' phone, joking about Brand's previous sexual relationship with his granddaughter, 23-year-old Georgina Baillie, insinuating that Sachs might end his own life and then attempting to apologize in further abusive calls.
The BBC received tens of thousands of complaints in the weeks after the show aired. It was the first time that the perceived victim of one of Brand's misogynist tirades wasn't the woman in question, but a man who had endured the indignity of being associated with her. It was also the first time that Brand, who was suspended and then resigned amid the backlash, suffered serious consequences. They were fleeting.
Baillie, meanwhile, was humiliated. Speaking to Channel 4 on Wednesday, she said that she was "lucky to be alive" considering the trauma she experienced, but in the immediate aftermath, she felt there was "no point in saying anything about this because he's going to get away with it, because he's Russell Brand." Her nightmare played out in full view, and the public flocked to congratulate its orchestrator. The lesson was clear: this man is untouchable.
In the period during which the assaults reported by the Times allegedly took place and for years afterward, Brand's career went from strength to strength — not only in spite of but in concert with his vile behavior towards women. Brand's 2007 autobiography "My Booky Wook" details accounts of him spitting in a sex worker's face and smashing another's phone into a wall. It spent seven weeks at the top of the Sunday Times bestseller list in the UK, and earned him a $3.5 million two-book deal with HarperCollins.
His apparent determination to tell on himself defanged what little criticism ever stuck. Fellow comedians have long acknowledged the existence of predators in their midst, but note that the high burden of proof demanded by libel law has always made direct accusations too risky. And as one of Brand's accusers has claimed, those who pulled the strings weren't just willing to overlook sinister behavior — they bent over backward to accommodate it.
Get Our Free Weekly Newsletter
This is what makes accusing a man like Brand exceptionally intimidating. He is not only rich enough to muster a formidable legal defense; he's also popular enough to enlist legions of fans to echo his rejoinder and shameless enough to self-aggrandize when most would scurry into obscurity.
As a rock star comedian who forged a career on the absolute edge of acceptability, he didn't just inoculate the public against his most outrageous excesses. He created a mythology around them, at a cultural moment when women were being villainized in a particularly demeaning, sexual way.
Every time he provoked a laugh for a cruel joke or veneration for a salacious escapade, he made his audience complicit in his deviance. If they were ever tempted to turn against him, they'd be forced to interrogate why they hadn't done so sooner. In the meantime, those who continue to ask the question "What took them so long?" are only reinforcing the worst fear of every victim who's yet to name their abuser: That no one will believe them.