Atlanta Braves outfielder Ronald Acuña Jr. etched his name into MLB history Friday night when he hit his 40th home run of the season and became the fifth member to join baseball's exclusive 40-40 Club.
With his first inning blast off Washington Nationals pitcher Patrick Corbin, Acuña becomes just the fifth player in Major League Baseball history to join the elite 40-40 Club – players who have hit 40 home runs and stolen 40 bases in a single season.
Oakland Athletics slugger Jose Canseco was the first player to display the rare combination of speed and power, when he hit 42 home runs and stole 40 bases in 1988. San Francisco Giants Barry Bonds matched Canseco's stat line in 1996 with 42 homers and 40 steals. In 1998, Seattle Mariners Alex Rodriguez belted 42 home runs and had 46 stolen bases. Alfonso Soriano was the last player to accomplish the feat when he hit 46 home runs and stole 41 bases for the Washington Nationals in 2006.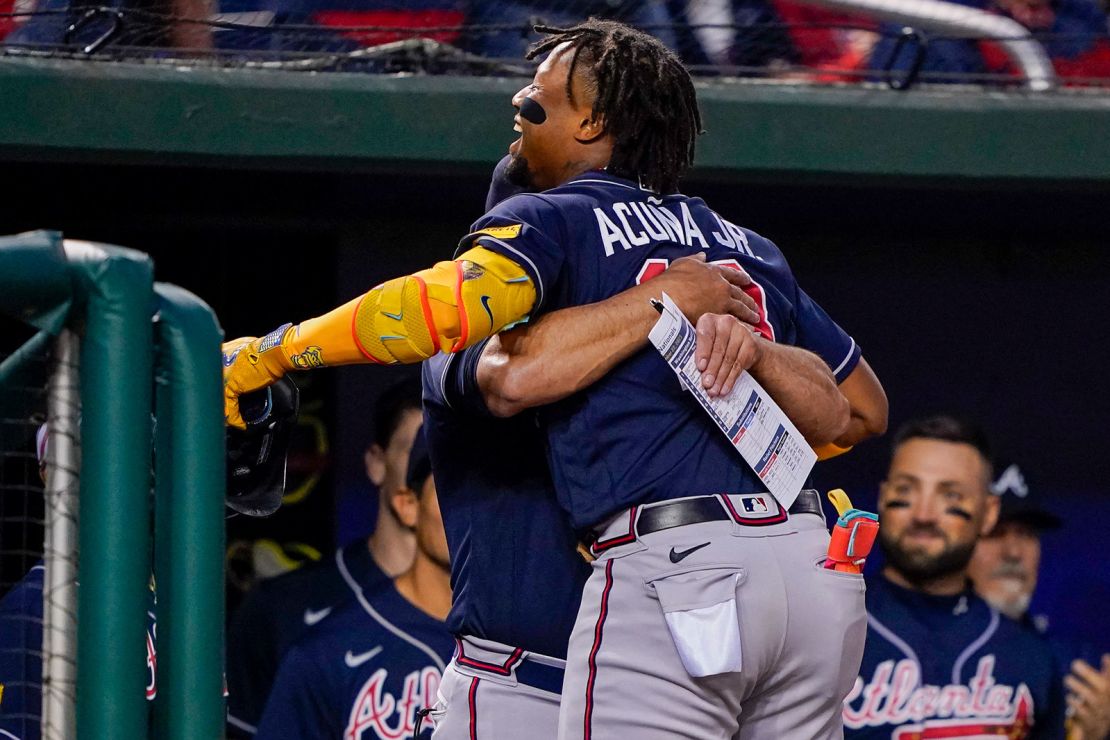 No other member of the 40-40 Club has come close to matching the base-stealing prowess that the 25-year-old Venezuelan has shown in 2023. As of Friday, Acuña has stolen a whopping 68 bases this season, which leads the big leagues.
The 2018 National League Rookie of the Year and four-time All-Star is making a strong case to claim his first Most Valuable Player award this year. Acuña is sporting a .338 batting average and 101 RBIs to go along with his impressive home run and stolen base totals.
Acuña's Braves defeated the Nationals 9-6 Friday and boast the best record in baseball at 99-55 with the postseason set to start on October 3.