For the first time since wildfires decimated West Maui's historic Lahaina community, some residents will be allowed to return to their properties on Monday but will likely have to don protective gear due to potentially toxic ash, Hawaii's governor announced.
"It's going to be a slow process," Gov. Josh Green said during a Thursday news conference. "It's going to be a very emotional time. We're going to have support staff there."
Hawaiian authorities prohibited public entry to Lahaina after wildfires tore through the town and surrounding areas in August, reducing the culturally rich community and many of its historic landmarks to rubble and ash. As about 100 people died in the Maui fires, many have still not returned to the land where their loved ones were lost.
The disaster area has been split into zones, which will be gradually reopened to residents as they are inspected and deemed safe to reenter, according to Maui officials.
Residents of the first zone to be cleared for reentry on Monday – a northern section of Lahaina around Kaniau Road – will be offered support and resources, including water, transportation, medical and mental health care and language assistance, Maui officials announced.
"Some people will only want to go for a very short period of time, a few minutes, to say goodbye in a way to their property. Others may want to stay several hours," Green said.
But burn sites may still be covered with hazardous ash and other debris, potentially including asbestos, heavy metals, by-products of plastic combustion and other chemicals, Maui County warns on its wildfire recovery website.
County officials are urging residents to be aware of the health risks of trying to "clean up" their burned properties and are warning against improperly handling debris and ash, which could cause wider harm if it becomes airborne. Authorities say they are developing a process to safely remove the potential hazards.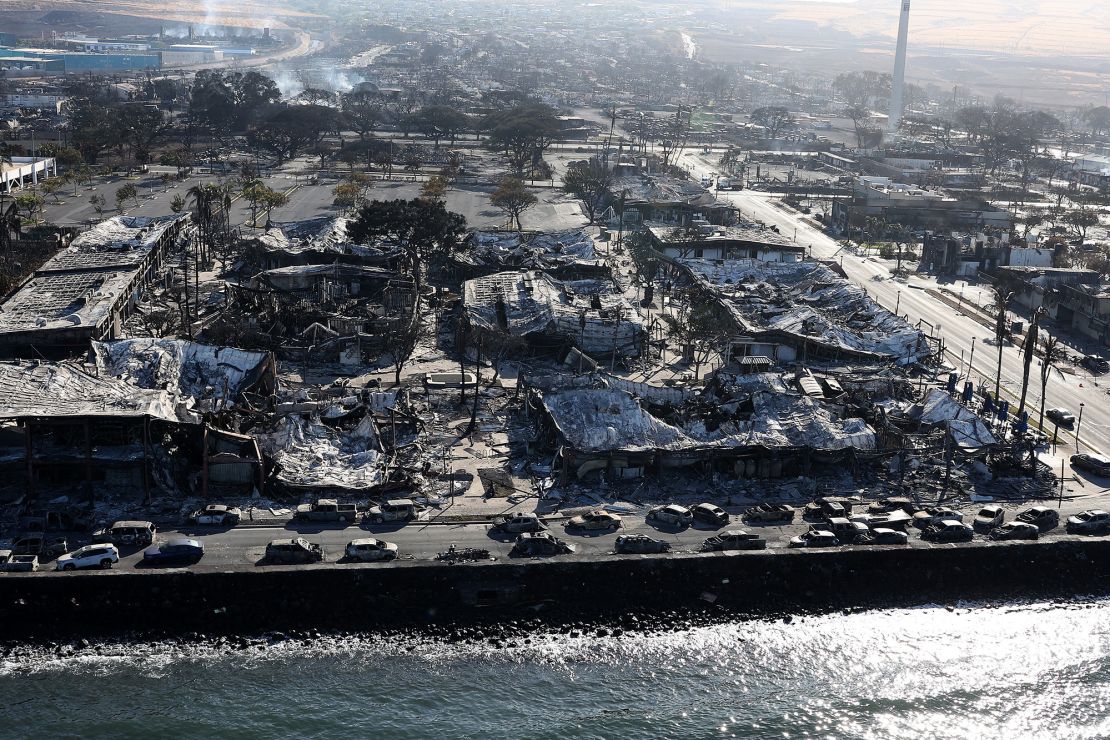 It will likely take about three months before Lahaina is fully cleared for reentry, Green said.
"We know that people will be grieving and suffering a great deal of despair when they see how little is left," Green said, noting some will be returning to mourn loved ones.
The death toll from the fires was updated to 97 last week, revised down from the government's earlier toll of 115.
Officials overseeing the reentry intend "to do whatever is necessary for people to get closure," the governor said.
Nearly half of the 1,500 parcels of land impacted by the Lahaina fire have been evaluated by disaster recovery teams, and almost 16,000 people have registered for federal assistance through the Federal Emergency Management Agency, according to the governor.
As the state plans to reopen West Maui to visitors on October 8, it is working to transition more that 7,400 displaced people from hotels to long-term housing, the governor said last week.
On Thursday, Green reassured residents that the planned reopening does not mean housing assistance will end. He said reopening is necessary for rebuilding.
"We're not pushing people out," Green insisted. He added that Hawaiian officials and the American Red Cross will work with displaced people to "make sure they have a roof over their head."