The Venezuelan government invited journalists to tour the Tocoron Penitentiary Center in Aragua state on Saturday – days after security forces reclaimed control of a prison that has spent many years under the control of gangs.
The Tocoron prison, one of the largest in the country, had previously been under the direct control of inmates, many of them members of the powerful transnational criminal gang 'Tren de Aragua,' (Train of Aragua), named after the state in which Tocoron is located, according to the Venezuelan Information Ministry.
On Wednesday, Venezuelan security forces including the Army and National Guard conducted a special operation with more than 11,000 personnel to regain control of the prison grounds.
Venezuela's Interior Minister Remigio Ceballos said the operation was "a complete success." During the media tour on Saturday, Ceballos announced 80 high-ranking members of the Tren de Aragua gang had been detained by security forces following the takeover of the prison.
Ceballos denied media reports that the government negotiated with gang leaders before the operation.
"We have completely dismantled the leadership group of the so-called 'Tren de Aragua'. They are gone," he told CNN en Espanol.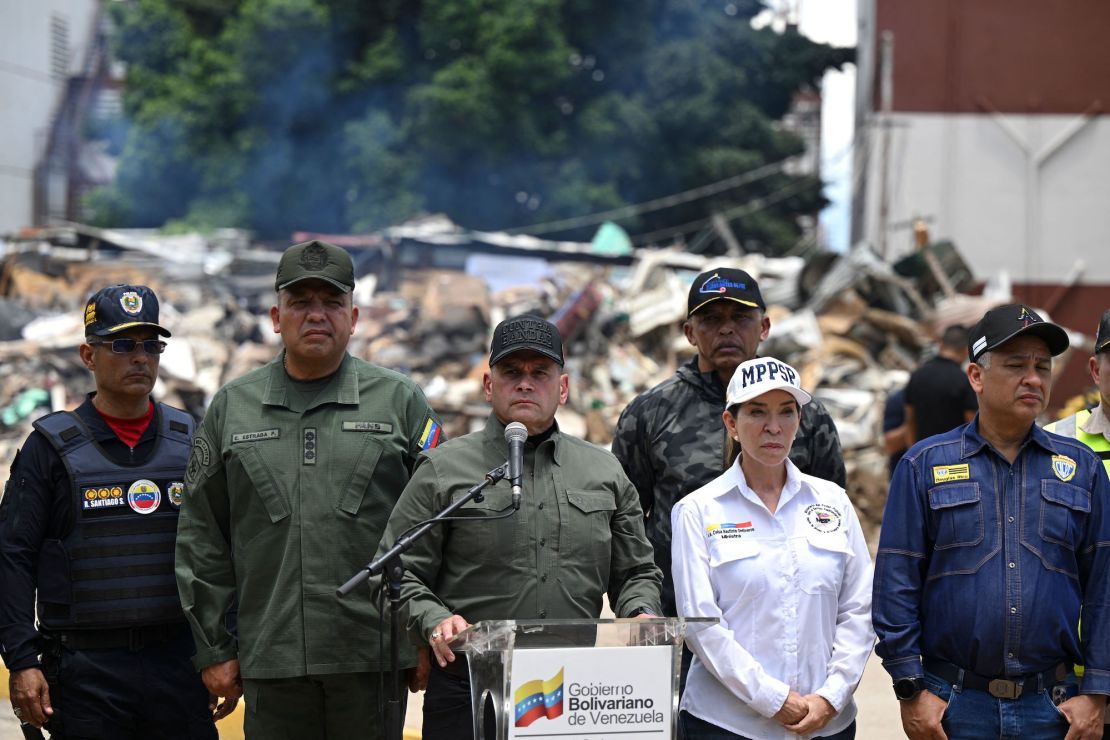 Journalists, including a CNNe team, were shown where inmates had built a swimming pool and several restaurants inside the prison walls in recent years. Officials released images after the raid of weapons seized from inmates, including automatic rifles, machine guns, and thousands of rounds of ammunition.
Thousands of inmates were transferred to other prisons after the operation, according to the Venezuelan Information Ministry. However, relatives of inmates dispute these claims, saying they haven't spoken to their relatives since the morning of the operation.
"I haven't heard anything since this whole thing started on Wednesday," Claribel Rojas, the sister of an inmate from the Tocoron prison, told CNNe on Saturday. "I came yesterday and today, and nobody says anything."
While it is not uncommon for gangs to run prisons in Venezuela, the Tocoron Penitentiary was notorious inside the country, and in recent years had become a symbol of the Venezuelan government's inability to regain control.
The Tren de Aragua is Venezuela's most powerful criminal group. In recent years it has expanded its operations to Colombia, Ecuador, Peru, and Argentina, according to the US State Department.