Costa Rica's president has ordered a state of emergency, citing a surge of migrants crossing through the country toward the United States.
"The people that arrive are passing across Costa Rica trying to get to the United States, basically," President Rodrigo Chaves told a press conference Tuesday.
According to Chavez, the people crossing through his country are from around the world, including Venezuela, Ecuador, China, Colombia, Haiti, Yemen, and Bangladesh.
According to the International Organization for Migration (IOM), over 84,490 people entered Costa Rica through its southern border in the month of August – an increase of 55% compared to the previous month.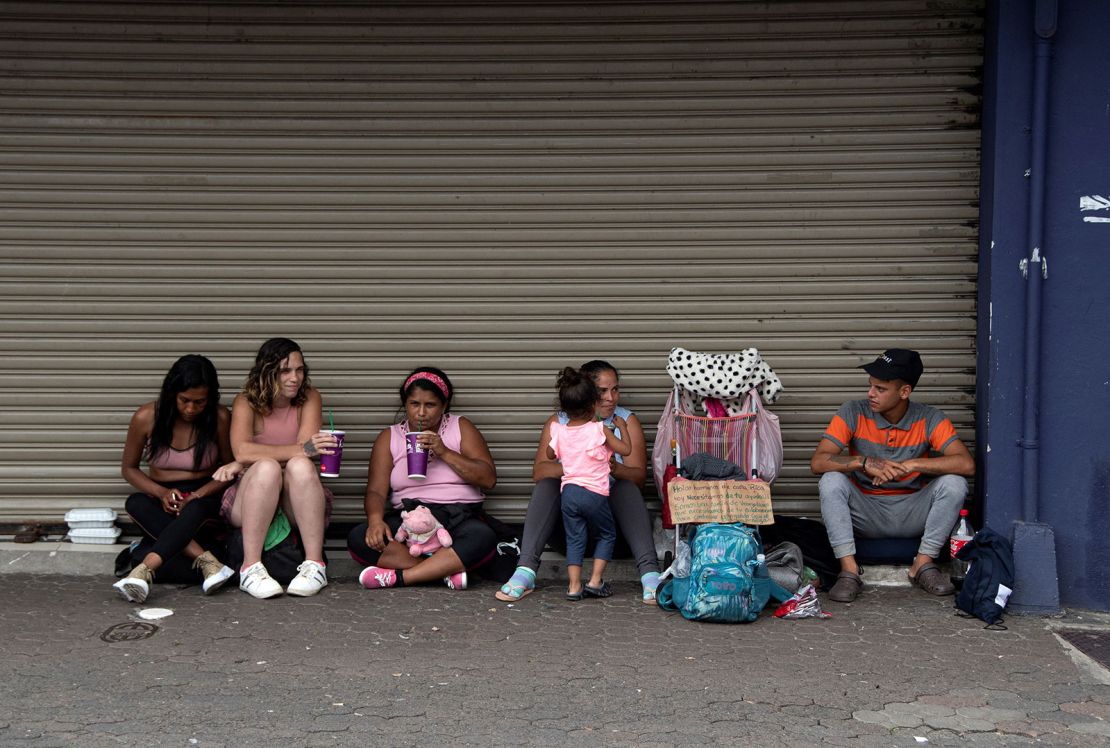 Regionally, the number of migrants crossing the treacherous Darien Gap – which connects Panama and Colombia and has recently served as a barometer for movement – broke a new record this year.
According to authorities, 248,901 people have crossed the jungle so far in 2023, and of those, approximately 20% are children and adolescents.
In a statement on Wednesday, IOM called for governments in Central America and Mexico to work together to address "the immediate humanitarian needs" of the travelers and longer term solutions, warning that existing aid resources were "stretched thin."
"People transiting Central America and Mexico face numerous challenges. The trek through the Darien jungle leaves many injured, sometimes abandoned on muddy slopes, swept away by sudden river floodings, and vulnerable to robbery, violence and sexual abuse," the statement read.
"In countries along the route, financially depleted families find themselves hungry, sleeping in the streets and forced to beg. Many experience health issues like diarrhea and dehydration," it said.
In August, Chavez visited US President Joe Biden to discuss migration and other issues.
Costa Rica is among a host of countries set to open so-called safe mobility offices, a new initiative by the Biden administration to partner with international organizations to establish brick-and-mortar processing centers for migrants to apply to migrate legally to the US, among other countries, instead of continuing their journey to the border.
As of August 28, more than 38,000 individuals have registered in Colombia, Costa Rica and Guatemala for the Safe Mobility initiative, according to a White House official.
Reporting contributed by CNN's Priscilla Alvarez.