China's ousted foreign minister Qin Gang had an extramarital affair with a high-profile Chinese television presenter who had a child through surrogacy in the United States, the Financial Times reported Tuesday citing multiple unnamed sources, deepening intrigue around the unexplained disappearance and removal of the senior diplomat.
Fu Xiaotian, 40, the former host of a flagship talk show on Hong Kong-based Chinese broadcaster Phoenix TV, was in a relationship with 57-year-old Qin, the FT reported, citing six people close to Fu and China's foreign policy establishment.
Fu had a child last year with the help of a surrogate mother in the US, according to one unnamed source cited in the FT report, which did not reveal the identity of the father.
Two people who know Fu told CNN that they heard from common friends she had a child through surrogacy in the US, though they did not know who the father was.
The FT report is the latest jigsaw piece in the mystery surrounding Qin, a once-trusted aide of Chinese leader Xi Jinping who was abruptly removed as foreign minister in July after vanishing from public view for a month.
Beijing has offered no explanation for Qin's ouster and repeatedly sidestepped questions about his fate from foreign journalists at news briefings.
When asked about the latest report at a regular press briefing Wednesday, a spokesperson for China's Foreign Ministry said: "This is not a diplomatic issue."
CNN has reached out to China's State Council Information Office, which handles press inquiries for the central government, as well as Phoenix TV for comment.
CNN has not been able to reach Qin or Fu – or their representatives. Fu stopped posting on her WeChat social media account in May after returning to China from the US in April, two sources close to Fu told CNN.
In China, it is not uncommon for public figures – from officials and business tycoons to celebrities – to disappear for weeks or even months while under investigation before any news indicating their fate surfaces.
Last week, the Wall Street Journal reported Chinese officials were told that an internal Communist Party investigation found Qin to have been engaged in an extramarital affair that led to the birth of a child in the US while serving as China's envoy to Washington, citing people familiar with the matter.
According to the WSJ, Chinese officials were briefed last month on the investigation into Qin and were told that the formal reason for Qin's dismissal was "lifestyle issues," a term commonly used to refer to sexual misconduct. The names of the woman and child were not disclosed to officials, the report said.
An investigation is underway to look into whether the alleged affair and any other actions Qin might have taken could have affected China's national security, the WSJ said.
According to Qin's resume on Chinese government websites, he is "married with a son."
Yun Sun, director of the China program at the Stimson Center think tank in Washington, said having an affair is not uncommon in Chinese politics, but there are not many known cases of top leaders having a child resulting from such a relationship.
Sun noted that if Qin was removed because of his alleged relationship, it would be a unique case as no Chinese leader at the national level is known to have been stripped of their position over an affair only.
"That's where the speculation gets wild and becomes much more interesting," she said.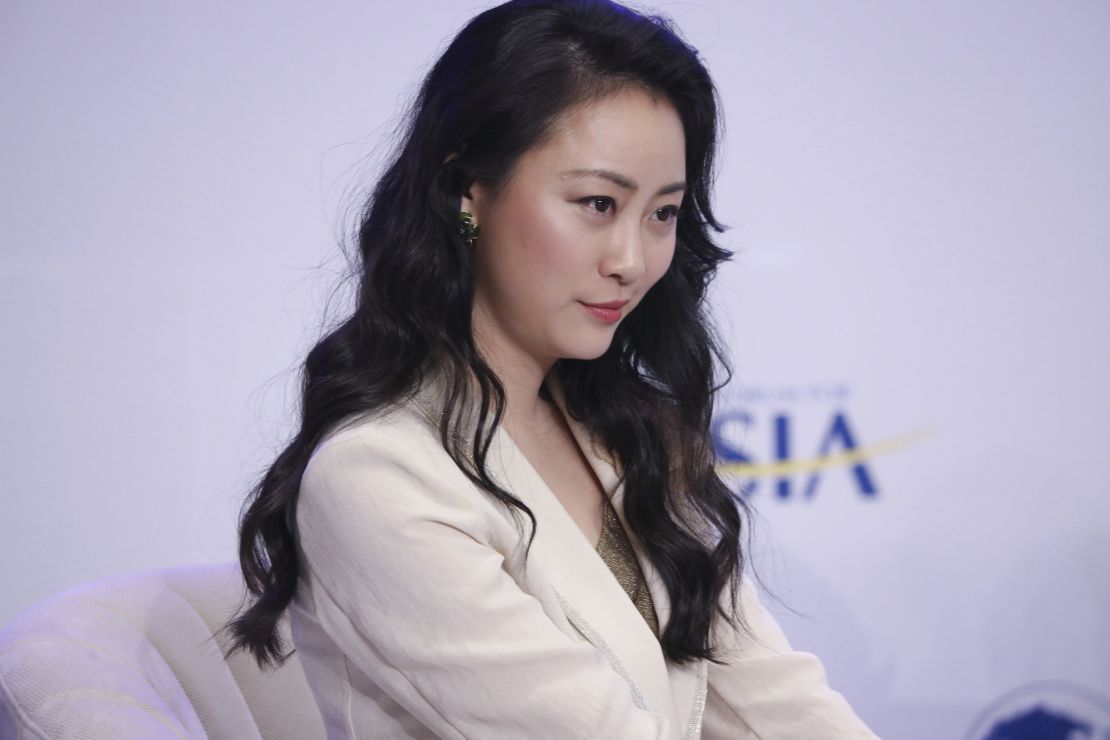 Cross-continental connections
Rumors about Qin's alleged affair with Fu have been swirling on China's heavily censored social media for months, since the high-profile diplomat first disappeared from the public eye in June.
Fu, the TV anchor, rose to fame for hosting the Phoenix TV program "Talk with World Leaders," where she interviewed political and business heavyweights around the world – including Qin when he served as the Chinese ambassador to Washington.
A person close to Fu told the FT she met Qin in London around 2010, after she graduated from a master's program at Cambridge University and started a job at Phoenix TV's London bureau, while Qin was posted to the UK as China's chargé d'affaires.
One of the people CNN spoke to who knew Fu said she and Qin moved in the same social circles in London.
The pair began a closer relationship nearly a decade later in Beijing, according to the FT, citing several people close to Fu.
Around the time of Qin's appointment as foreign minister in December last year, he began to limit contact with Fu, the FT reported, citing two people familiar with the situation. One person close to Fu said it prompted her to drop hints about their relationship on social media, according to the report.
Following Qin's disappearance, Chinese social media users have scrutinized Fu's posts on Weibo, a popular microblogging site, where she boasts more than a million followers.
In March, on the day Qin was appointed to state councillor – a senior role in China's cabinet – at China's annual parliamentary meeting, Fu posted a photo revealing her baby's face for the first time alongside a comment: "A victorious conclusion".
In a previous post on the same day, she said the father of the baby was not American and that she and her child were returning to China soon.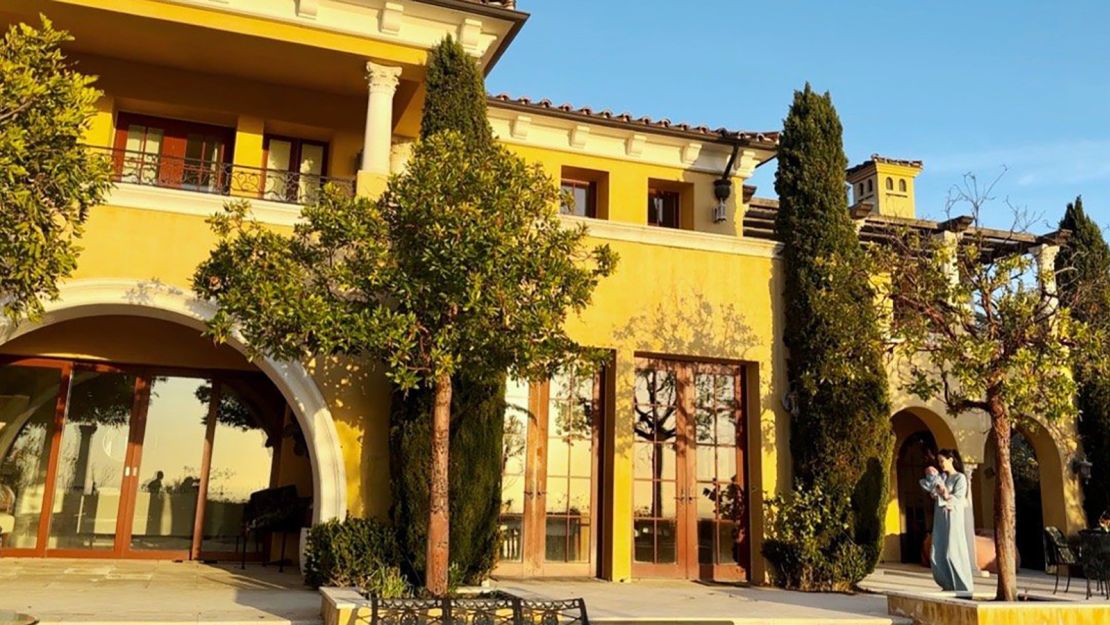 Lavish lifestyle
Fu's seemingly impressive wealth has sparked further speculation. On Weibo, she posted photos of her private jet trips and luxury residence in an affluent coastal suburb in California.
It's unclear how Fu, who had a decade-long career in journalism, could afford such a lavish lifestyle.
One of the people CNN spoke to who knew Fu said her mother was a teacher in her hometown Chongqing, while her father worked in a managerial role at a production facility.
Fu's coastal residence in Orange County, California was listed for rent at $55,000 per month in 2021, according to public records. According to the posting it boasted "8 bedrooms and 9.5 bathrooms" as well as an outdoor swimming pool and jacuzzi.
"There are questions associated with her identity," said Sun from the Stimson Center. "Would a journalist be so wealthy and influential to have all this social prominence?"
On her birthday in 2017, Fu was awarded the Order of the Star of Italy at the Italian embassy in Beijing, according to a report from the news website of her employer Phoenix TV.
In 2016, Fu's alma mater, the Churchill College at Cambridge University, named a garden after Fu after she made a donation to the school.
"After a successful career, Fu Xiaotian decided to give back to her alma mater and provide more facilities and academic support for young students. It is admirable that Fu Xiaotian's donation was made so soon after she graduated," a 2016 press release from Churchill College said.
Responding to CNN's freedom of information request, Churchill College refused to disclose the amount of Fu's donation, saying it had signed a Memorandum of Understanding (MOU) with Fu in 2016 to keep the information confidential.
The donation was made in installments over five years, according to a copy of the MOU the college shared with CNN.
In a statement to CNN, Churchill College said: "We remain concerned for her wellbeing and hope that she and her child are safe and well," the statement added.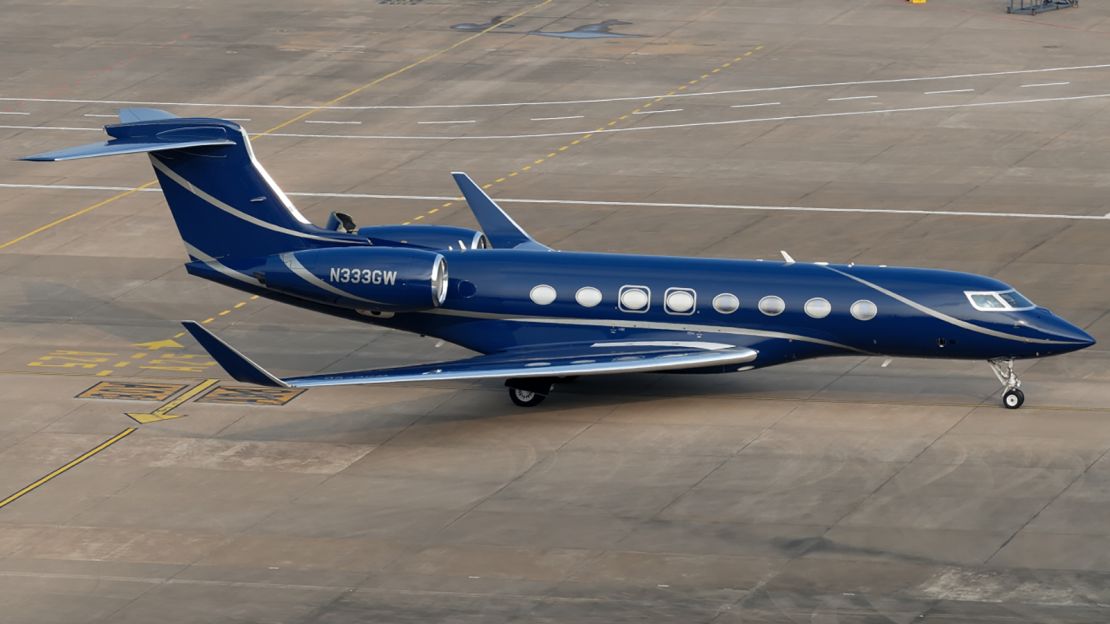 Trip home
Fu last posted on Weibo in the small hours of April 11 Beijing time, on her way back to China.
According to flight records obtained by CNN from the Federal Aviation Administration, the Gulfstream G650 private jet Fu took left Los Angeles on April 10 and stopped over for about an hour to refuel at the Anchorage International Airport in Alaska, before landing in Beijing on April 11.
During the stopover in Alaska, Fu reminisced about the last time she took the same private jet – a little more than a year ago. The plane landed on a rainy spring night in Washington DC, where cherry blossoms were quietly blooming, she wrote on Weibo.
It was during that trip to Washington that Fu interviewed Qin.
Flight records show on March 18, 2022, the plane stopped over for about an hour in Miami after departing from Los Angeles and before landing in Washington – an unusual stop for chartered flights between the two cities.
"That trip was for a work interview, and little did I know it would be my last physical appearance on 'Talk with World Leaders.' After a year, I'm boarding the plane again, also departing from Los Angeles, but this time with my son Er-Kin. This time, the destination is – 'onwards.'" Fu wrote on Weibo.
She last posted on Wechat, another Chinese social media app, on May 21, the two people who know Fu told CNN.
CNN's Simone McCarthy contributed reporting.