Namibian rugby star Johan Retief has been ruled out of his country's final World Cup game against Uruguay later Wednesday, after being "bitten by a spider" at the team's hotel in Aix-les-Bains, eastern France.
Announcing the Namibian side on Monday, head coach Allister Coetzee described Johan Retief's situation and omission from the team as "quite a weird one."
"He has developed an abscess close to his pectoral area, which means the wound has been open," Coetzee told reporters.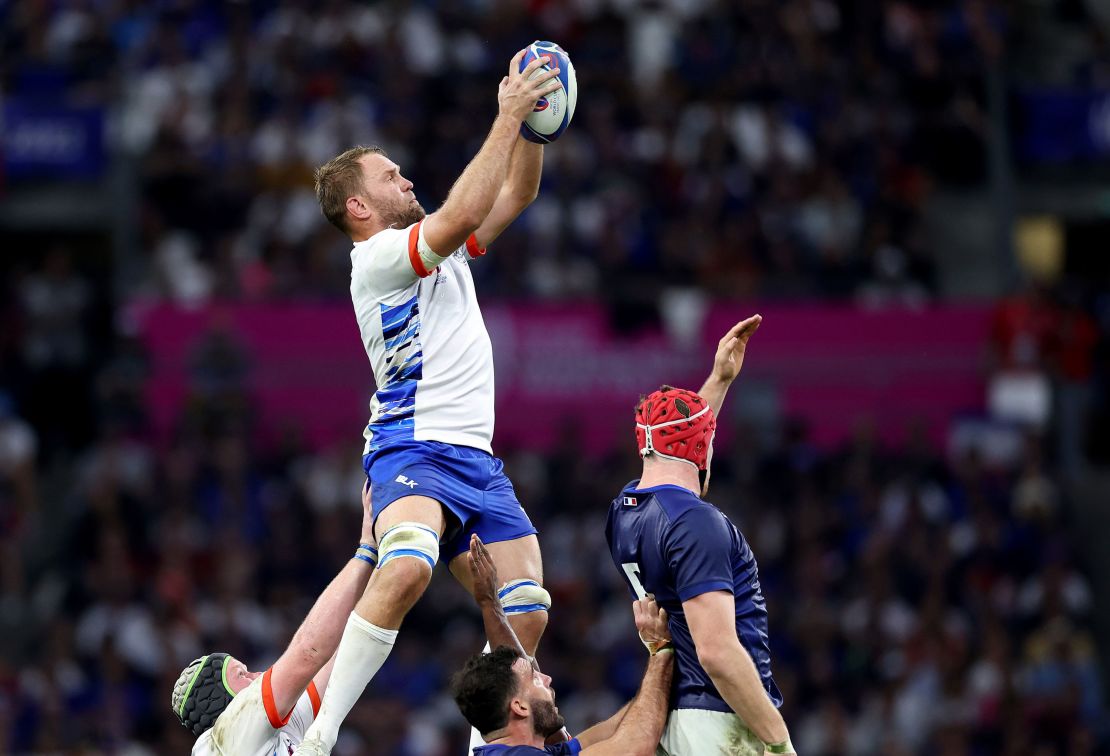 Speaking at a press conference in Lyon ahead of Wednesday's match, Namibia's assistant coach, Chrysander Botha, confirmed that 27-year-old Retief had been "bitten by a spider," adding, "you can't plan for something like that to happen, obviously."
Botha said Retief had been "a key part in obviously our lineout and playing as 4 and 7. So yeah, we'll miss him."
He said, however, that Retief's absence would open up opportunity for other younger players who are "probably going to be part of the Namibian rugby set up for the next 10 years," giving them the chance to "play at the highest level against good opposition."
Namibia takes on Uruguay at 11.45 a.m. ET Wednesday. The team will also be missing its captain, Johan Deysel, who is serving a six-match suspension for a dangerous tackle during last week's game against France, which Namibia lost 96-0.
Namibia has lost all three of its 2023 World Cup pool matches, conceding 219 points in the process. Having been defeated in all of its games in the past six tournaments, Namibia will now attempt to end that 25-game losing streak against Uruguay.
The southern African side is not the only team to have lost a player through a non-match-related injuring during this tournament.
Scotland player David Cherry had to withdraw from the World Cup on medical grounds before the team's tournament campaign kicked off, after sustaining a concussion by "slipping on hotel stairs, on a team day off," Scottish Rugby said in a statement.
Cherry, who plays hooker, said he was "hugely disappointed to be leaving the squad with concussion" and that he had "loved my time in camp over the summer."