Massive crowds descended on the Polish capital of Warsaw on Sunday for a rally organized by the country's opposition party ahead of elections that could determine Poland's future in Europe later this month.
Organizers said that 1 million people attended the "March of a Million Hearts," though Polish press agency PAP quoted local police saying about 100,000 people participated.
Leaders of the opposition Civic Platform (PO) party are hoping to use Sunday's gathering to build momentum ahead of the October 15 vote and regain political control from the conservative Law and Justice (PiS) party that has ruled Poland since 2015.
The event began at 12 p.m. with speeches from several leaders. Attendees began a 4-kilometer (2.5-mile) march an hour later, according to CNN affiliate TVN Poland.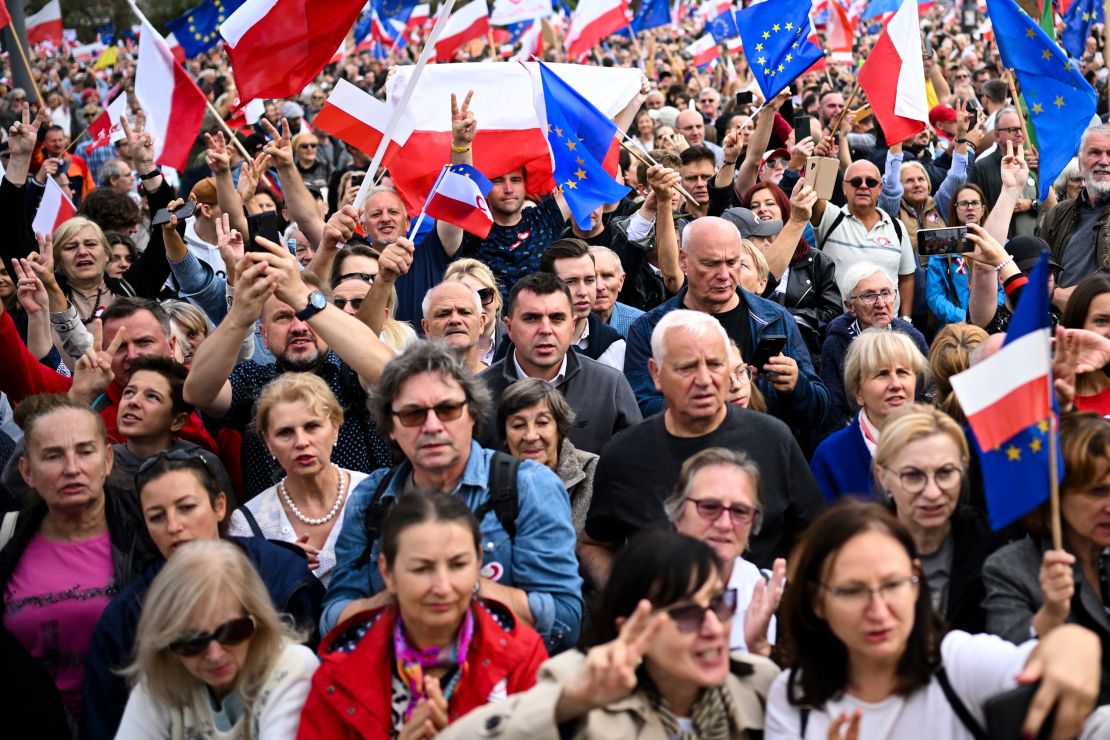 Donald Tusk, the former European Council president now leading the PO, told crowds that the size of Sunday's gathering showed that there was nothing that could stop the growing liberal political movement.
"This giant has awakened," he said. "This change is inevitable, for the better."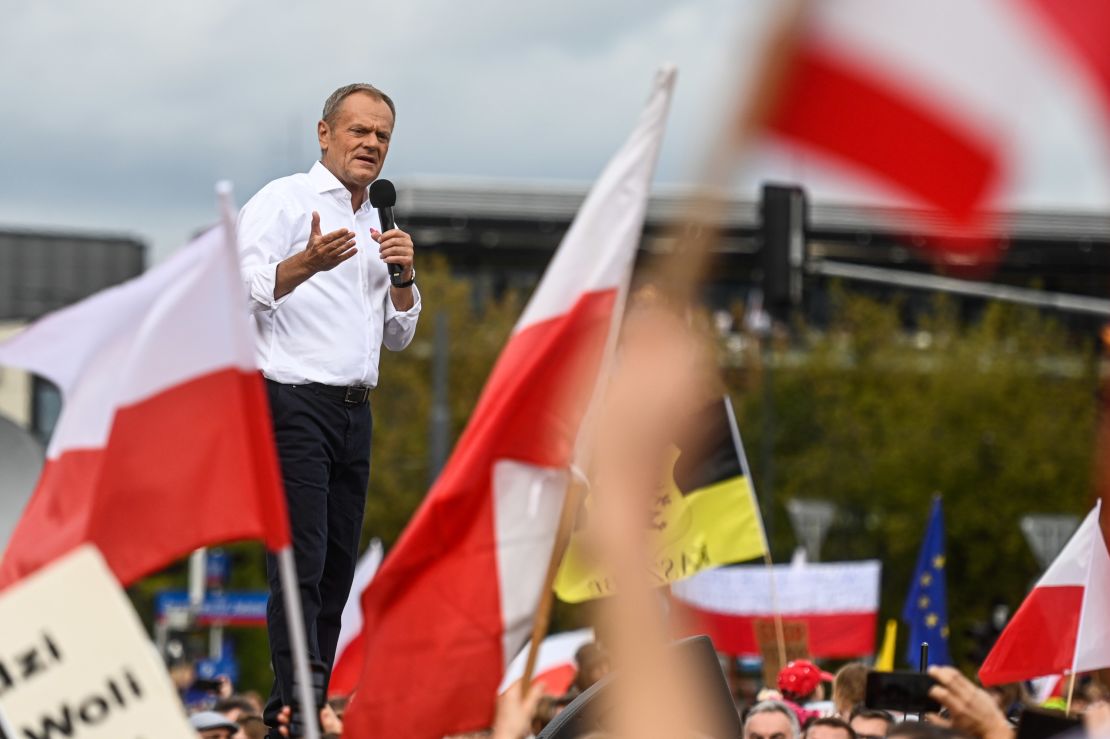 The upcoming election pits two parties with very different policy prescriptions for Poland's future: the more nationalist, inward-looking, anti-immigration vision of the PiS versus the liberal, pro-Europe government being pitched by Tusk's PO.
Tusk has alleged that the PiS is positioning Poland to leave the European Union, a charge which it denies.
But Poland's conservative government has found itself repeatedly at odds with the EU in recent years.
That conflict reached fever pitch two years ago when Poland's high court deemed EU rules were subordinate to Polish law, defying the primacy of EU law – a principle has bound together the union for decades.
The PiS has also shifted right culturally, hoping to woo conservative voters by promoting a nationalist Catholic image. That has seen the party take aim at LGBTQ groups. The country's anti-abortion laws are the strictest in Europe.
Warsaw Mayor Rafal Trzaskowski said that he hoped that Sunday's event was the beginning of a march "toward a completely different Poland."
"Millions have woken up," Trzaskowski said. "We are moving full of courage and determination towards the future, towards a Poland that is tolerant, diverse, European and smiling."