Editor's note: Dean Obeidallah, a former attorney, is the host of SiriusXM radio's daily program "The Dean Obeidallah Show." Follow him on Threads at www.threads.net/@deanobeidallah. The opinions expressed in this commentary are his own. Read more opinion at CNN.
House Democrats prevented a federal government shutdown this weekend, with 209 voting in favor of the proposed stopgap spending bill to keep the federal government operating until mid-November. More than 40% (90 members) of the GOP House caucus voted against the measure after House Speaker Kevin McCarthy announced the plan Saturday morning.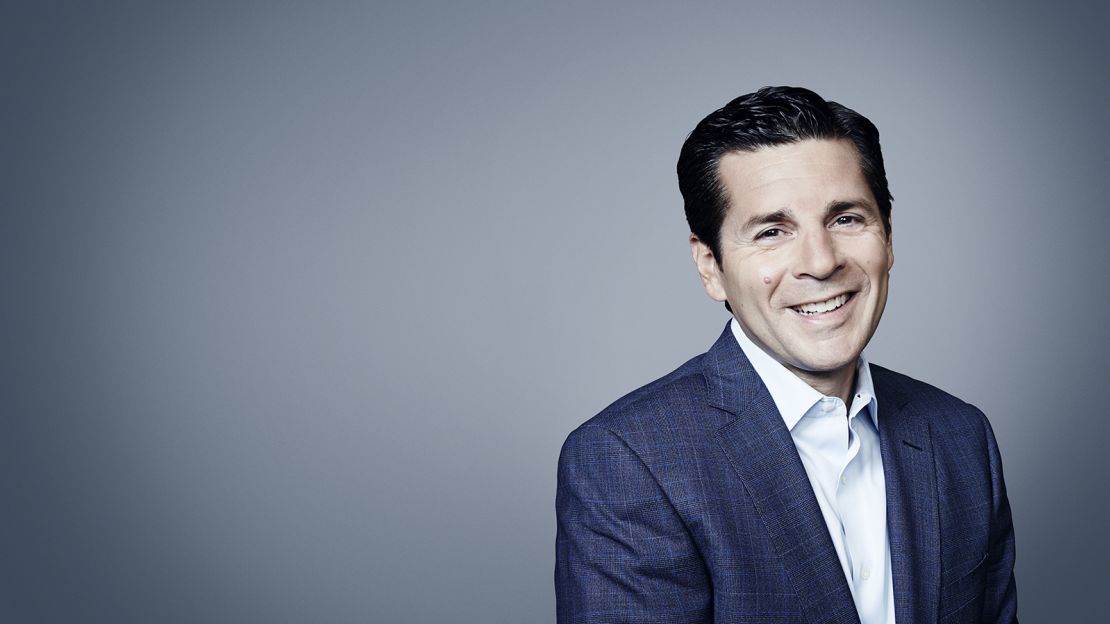 After the Senate also passed the resolution on a bipartisan basis, President Joe Biden signed the stopgap bill shortly before funding was set to expire at midnight Saturday.
But now McCarthy's speakership is in jeopardy because he turned to Democrats to keep the government open over the demands of people such as former President Donald Trump, who recently called for his supporters in Congress to "defund" the two federal prosecutions of him and shut down the government.
And on Sunday morning, Trump loyalist GOP Rep. Matt Gaetz of Florida announced that he will file — as he threatened to do if McCarthy ended up passing a funding bill with primarily Democratic support — a motion to remove McCarthy as speaker. "I think we need to move on with new leadership that will be trustworthy," Gaetz said on CNN's "State of the Union."
Responding to Gaetz's threat, McCarthy told CBS' "Face the Nation" on Sunday, "So be it, bring it on. Let's get over with it and let's start governing. If he's upset because he tried to push us in a shutdown and I made sure government didn't shut down, then let's have that fight."
Going through 15 rounds of votes in January to secure his job, McCarthy made a deal with hardliners in his caucus to change House rules so that just one member can advance what's known as a motion to vacate. If Gaetz does file a motion to vacate, a House vote could be taken to determine if McCarthy should remain as speaker.
If a majority of members present were to vote in favor of such a motion, McCarthy would be out. Given that the GOP controls the House by a slim majority, if all Democrats were to join with a handful of Republicans, McCarthy could lose his speakership. (Keep in mind that in every one of the 15 votes it took for McCarthy finally to be elected speaker, Democrats unanimously voted against him.)
The motion to vacate is a rarely used procedural tool, and no speaker has ever been removed with the passage of such a resolution.
But Gaetz's threat raises the question of whether House Democrats should play a role in trying to save McCarthy's speakership the way they saved America from a government shutdown. The answer depends on what McCarthy would offer Democrats in exchange for helping him.
Democrats haven't taken an official position. Responding to how his caucus should react if Democratic votes are needed to save McCarthy's speakership, House Minority Leader Hakeem Jeffries told Talking Points Memo last week, "There's been no caucus discussions on the motion to vacate issue because that's political gamesmanship. That is part of the Republican civil war. Not our business." Former House Speaker Nancy Pelosi voiced a similar sentiment — let Republicans deal with the drama, according to Politico.
But other Democrats have been more open to the prospect. Democratic Rep. Jim McGovern of Massachusetts perhaps summed it up perfectly when asked about a potential deal. "If people want to talk to me about it, I'm all ears. But I'm not a cheap date," McGovern told The Messenger news website. "I'm not inclined to do anything to save Kevin McCarthy for nothing. I'm an expensive date."
Many in the Democratic caucus appear skeptical of trying to save the House speaker. McCarthy — after first slamming Trump both publicly and privately in the weeks after the January 6, 2021, insurrection as bearing some responsibility for the attack on the US Capitol — has since become one of Trump's most vocal defenders, helping normalize him.
As Gaetz told CNN on Sunday: "Look, the one thing everybody has in common is that nobody trusts Kevin McCarthy."
But Democrats are about delivering policies to help Americans.
And some House Democrats have even floated what could be the outlines of a deal.
Rep. Pramila Jayapal, a Washington state Democrat who is chair of the Congressional Progressive Caucus, on Thursday noted at the outset, "Nobody should rely on us to save McCarthy." But Jayapal added a deal could be reached to keep McCarthy as speaker if certain conditions were met.
"There are things we can do in codifying the rules of the House that would give Hakeem Jeffries, our leadership, real power over the floor, over committees, etc.," Jayapal told Talking Points Memo.
But Jayapal added that any deal would have to be part of new House rules because that is "the only way we can trust" McCarthy.
Rep. Ilhan Omar, a Minnesota Democrat and another leading progressive in the House, shared Friday on MSNBC that she had spoken to some fellow House Democrats open to a deal to keep McCarthy as speaker if he agreed to a 50-50 power sharing deal. Omar explained that such an agreement would mean Democrats holding 50% of House committees and a shared agreement on legislation brought to a vote.
Get Our Free Weekly Newsletter
But Omar made it clear she doesn't trust McCarthy. "This is a man who really doesn't care about his constituents, doesn't care about the American people," she said before Saturday's vote. "The only thing he cares about is satisfying Marjorie Taylor Greene and the crazies in his caucus, and not about his constituents and the American people."
If Democrats could reach a deal with McCarthy to co-chair House committees, have subpoena power to call witnesses — and most importantly — have the ability to bring legislation to the House floor for a vote, a deal should be made. But of course, such as deal must be codified in new House rules — not based on a handshake.
If not, then let McCarthy be removed if a motion to vacate is introduced and there is a vote on the resolution. And to those worried that Republicans would then pick a more extreme speaker, let them.
But Democrats should drive a hard bargain. And if a deal could be made to empower House Democrats to do just that, it would be a big win.