More Lahaina residents will be allowed to return to the burned remains of their homes on Monday – nearly two months after wildfires tore through Maui, obliterating homes, forcing people to flee and leaving 97 dead.
Three previously closed off burn zones in the badly hit town of Lahaina will reopen to residents and property owners for the first time beginning on Monday, Maui County officials announced.
Those returning to survey the destruction of beloved homes will also have to contend with dangers left behind in their neighborhoods. Residents were told to wear protective gloves, goggles and masks, to watch out for downed power lines and trees, and to avoid moving ash or hazardous debris.
The drinking water in the burn area also isn't safe to drink, according to Maui officials.
"The impacted area and its surroundings are hazardous with unstable structures, sharp metal objects and ash with potentially toxic substances. Children and pregnant people are at higher risk from the debris hazards and should not enter the impacted area or help with clean-up efforts," Maui officials said. "Enter at your own risk."
The fires began spreading erratically on August 8, nearly leveling the historic town of Lahaina and displacing hundreds of residents. The death toll mounted to 97 as crews spent days digging through the rubble of what used to be homes, businesses and historic landmarks to find the remains of those lost in the fires.
Authorities are now allowing residents to return in phases. Those who come back on Monday and Tuesday will see support services in the area, including shuttles, washing stations, portable toilets, and medical and mental health care, according to the county.
Some residents were able to return to the charred remains of their homes last week, including Tawni Smith Katayama and her grandmother.
"I think we need just a little bit of, not just closure, but it's so unreal to see," Katayama told CNN affiliate KHNL. "We've driven past it and we've seen it on the news, but I think really you need to just see, we need to see it in person. We need to go and stand on our property and see, you know, what's left and process that."
The Maui wildfires damaged or destroyed about 3,000 homes and businesses and caused an estimated $4 billion to $6 billion worth of destruction.
"We know that people will be grieving and suffering a great deal of despair when they see how little is left," Gov. Josh Green previously said.
'It just feels like a bad dream'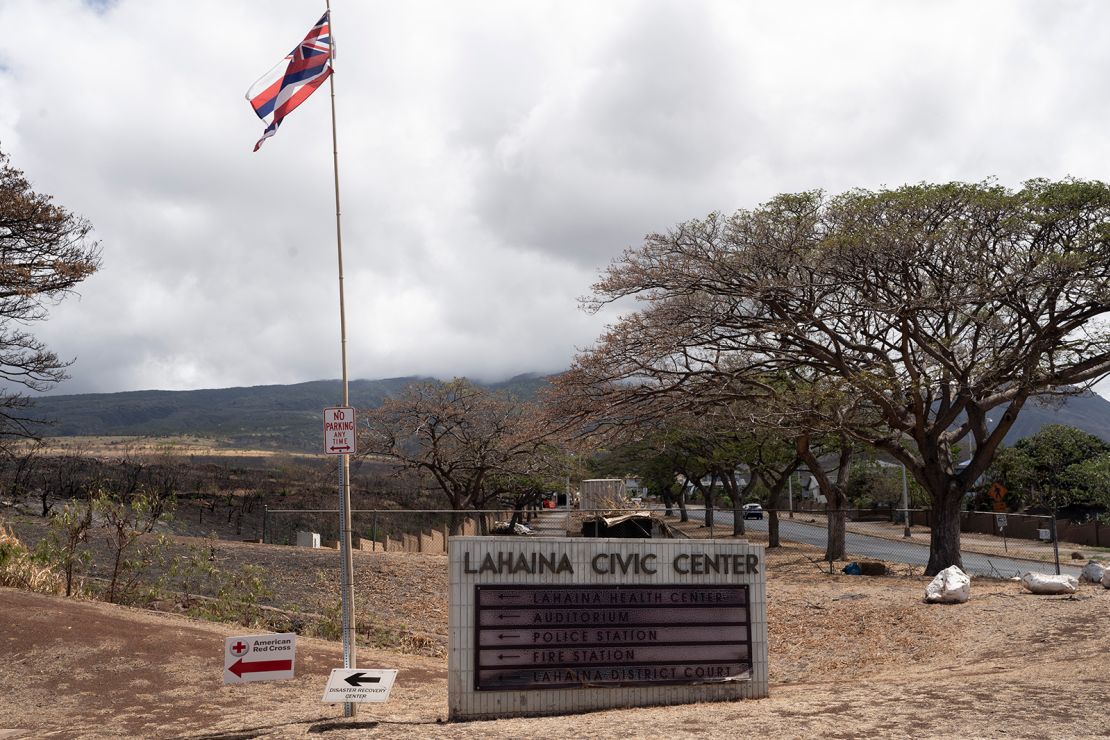 Miguel and Lindsay Ceballos were able to return to their Lahaina home last week, sifting through the ash for beloved mementos, CNN affiliate KITV reported.
"I did the majority of my grieving you know, and being back here is… it's tough," Lindsay Ceballos told the station. "It's really still surreal. It just feels like a bad dream."
The pair waited seven weeks to return to their home as they searched for closure.
"It is a healing process for us," Lindsay told the station. "Right now searching for my grandma's wedding ring and my husband's grandpa's straight razor and you know just little things that we've already come to you know, we know that they're probably gone, but you know, it's just like that last – last attempt."
Meanwhile, there are those who don't know whether their homes are still standing as they process the trauma of fleeing the fires.
Resident Michelle Vu Tran recounted the terrifying moment she and her husband were forced to jump into the ocean to escape the raging fires during a briefing with officials at the Lahaina Civic Center on Thursday, according to CNN affiliate KHNL.
"I started crying, I told my husband, 'We're gonna die here. We die right here,'" she recalled.
Tran said her husband began to lose consciousness in the water and she used her jacket to tie their hands together. "I wanted to make sure that if the waves take us out, then people can find our bodies together," she said.
The couple ended up making it out alive but haven't been able to return home to see if it's still there – an issue that has kept them from getting funds from her insurance company, she said.
"I never had a chance to go back to see my house. But according to my insurance, they say according to Google Maps, they still see my house standing," she said.
Different zones in the disaster area will be gradually reopened to residents as they are inspected and deemed safe to reenter, Maui officials said.
The state then plans to reopen West Maui to visitors on October 8 and is trying to transition more than 7,400 displaced people from hotels to long-term housing, the governor has said.
CNN's Steve Almasy and Holly Yan contributed to this report.