The dozen refugees gathered at a spot just south of the deep blue waters of the Sea of Galilee to build their new community, safe from the rising tide of antisemitism in Europe.
It was an ambitious experiment. The 10 men and two women set out to create an agrarian Jewish utopia in what was then the Ottoman Empire, but none had any experience in agriculture. They had been raised in eastern European ghettos, far from any farms.
They formally founded their settlement sometime in 1909 or 1910 and called it Deganya.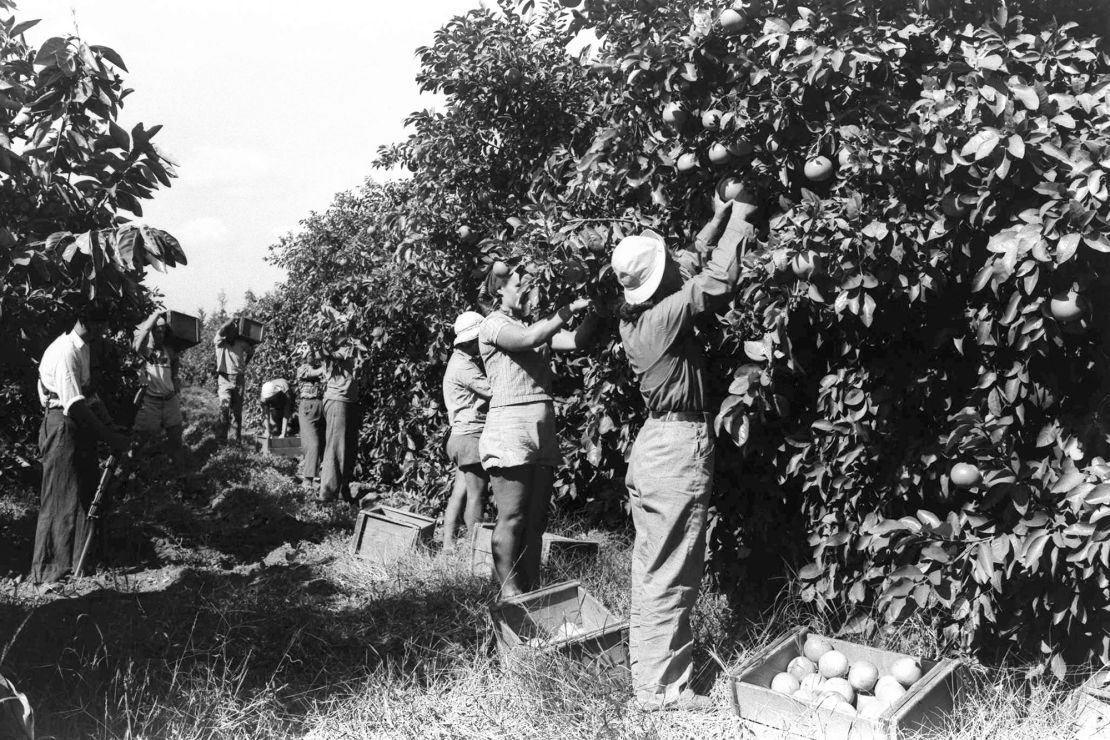 Despite their lack of experience, the group quickly turned the barren but fertile land into a thriving agricultural collective. What started as a cluster of huts grew three decades later later into a community of 60 homes and a dozen public buildings. Deganya's main export was milk, but the community also sent out 20,000 bunches of bananas, 12,000 boxes of oranges and grapefruits and 15,000 boxes of tomatoes a year.
Deganya, which is still inhabited today, is considered Israel's first kibbutz. Its success prompted imitators, and by 1950 – two years after Israel came into existence – there were 67,550 people living on 214 kibbutzim (the Hebrew plural of kibbutz) across the country, according to the Jewish Virtual Library. While each settlement was different, all were underpinned by the economic and interpersonal ideals of socialism and the spirit of Zionism. Kibbutzim were run democratically, with their profits pooled and shared by members.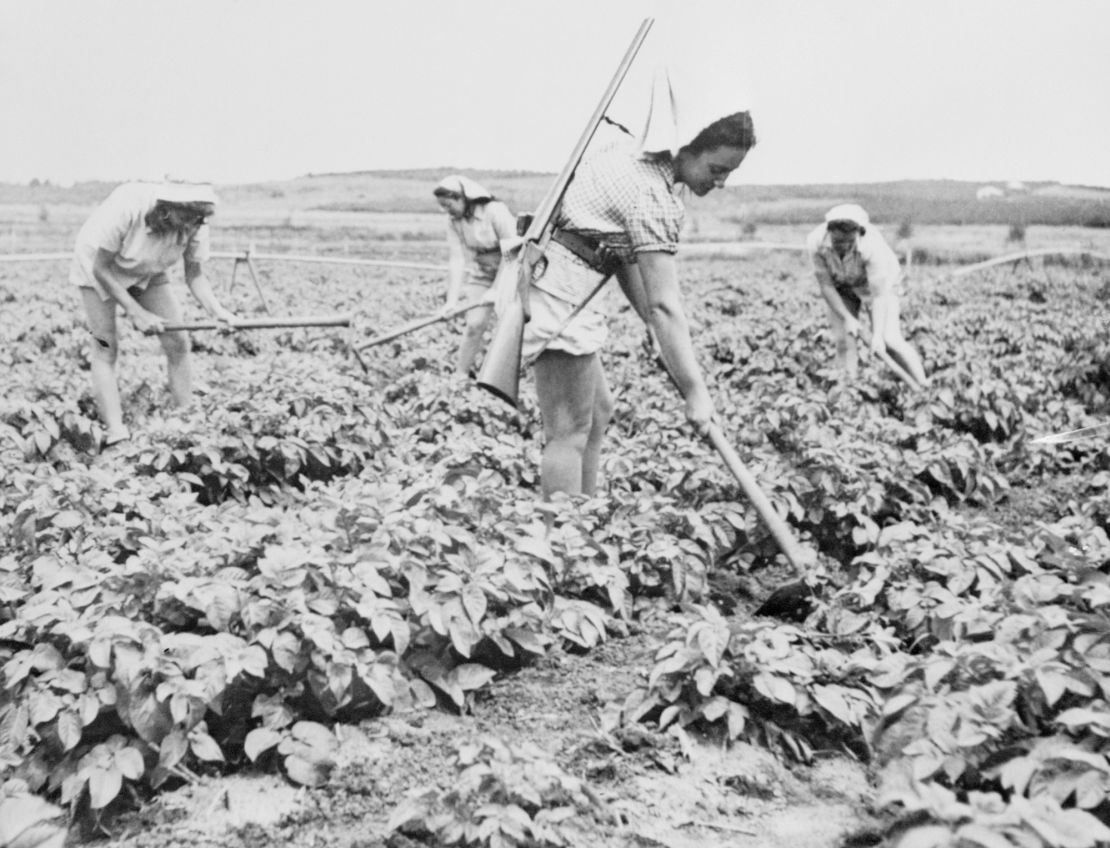 In Israel's early days, the kibbutzim were an important economic driver for Israel and an integral part of the country's identity. Volunteers from across the world – including US Senator Bernie Sanders – flocked to the kibbutzim to pick fruit during the day and enjoy the community lifestyle at night.
But as Israel transformed from a poor, desert state to a vibrant modern economy, the influence and prominence of the kibbutzim waned.
Today about 125,000 people – a fraction of Israel's 9 million-plus population – live on the approximately 250 kibbutzim scattered across the country, according to the Jewish Agency for Israel. Modern kibbutzim have populations from 100 to 1,000, are secular and have embraced capitalism. Foreign employees, especially from Thailand, now work the land. Today, only 30 kibbutzim still take volunteers, according to The Jerusalem Post.
But the kibbutzniks, as kibbutz residents are known, are still largely viewed as left-leaning. Many disapprove of of the current ultranationalist Israeli government's policies toward Gaza and the West Bank.
Ilan Troen, a professor emeritus of Brandeis University in Massachusetts, said his daughter, Deborah Matias, chose to live on a kibbutz to enjoy the chaos of a large family, as she had grown up as one of six children. On Holit kibbutz she was in charge of organizing festivals, parties and celebrations.
Israeli-American academic Hayim Katsman, who also lived on Holit, was "very pro-peace," his siblings said.
And Adrienne Neta of kibbutz Be'eri "devoted her life to helping other people of all races and genders in her practice as a nurse," her son told reporters at a news conference on Tuesday.
Their politics and way of life, however, meant little to the terrorists who raided several kibbutzim during Hamas' surprise blitz on Israel early Saturday morning.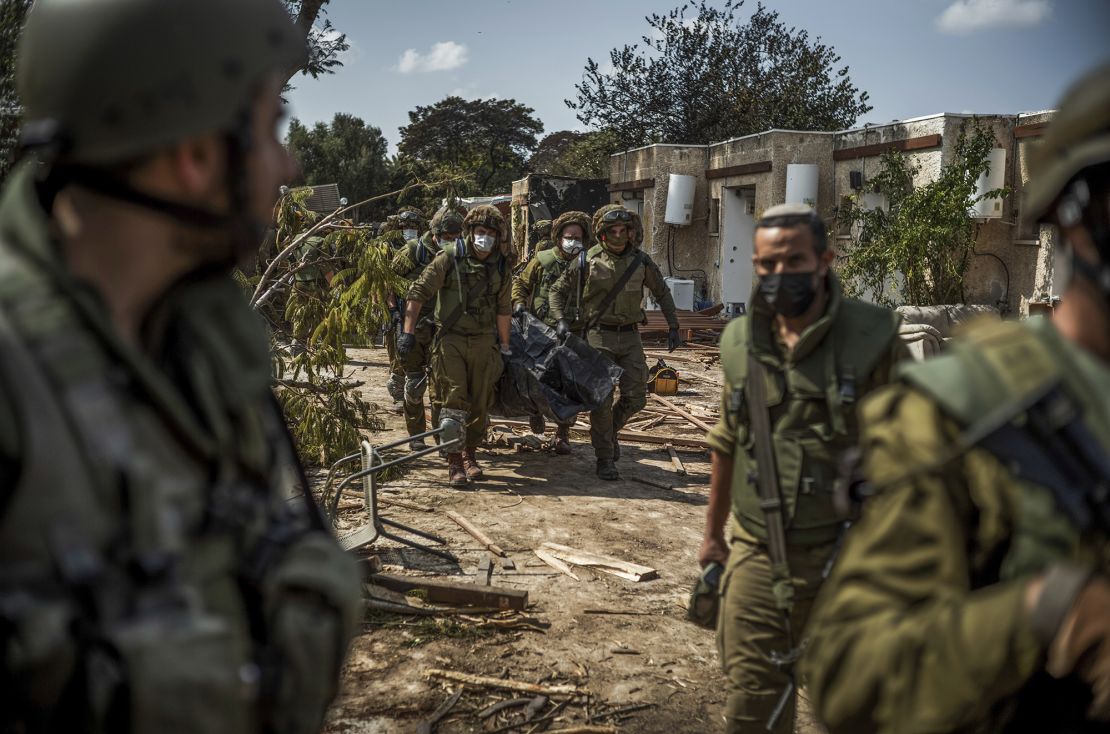 Troen's daughter and Katsman were killed in the attack. Neta is missing from Be'eri kibbutz, a community of about 1,000 near Gaza known for its successful printing press and art galleries, where more than 100 bodies have been found.
Nearby Kfar Aza is a kibbutz of about 765 that is home to a successful plastic business, with an annual turnover of about $300 million, and a sound and lighting company that has outfitted shows for The Rolling Stones, Radiohead, Britney Spears, Guns N' Roses, Rihanna and Justin Timberlake, according to its website.
The Israeli military said Kfar Aza was the site of a "massacre," with women, children, toddlers and the elderly "brutally butchered in an ISIS way of action."
"Many of the residents who lived there believed in peace, coexistence and mutual respect and had friends in Gaza," IDF spokesman Lt. Col. Jonathan Conricus told CNN.