Israel's military is telling 1.1 million people in northern Gaza to evacuate their homes immediately, as it appears to prepare to ramp up retaliation for Hamas' October 7 terror attacks.
Israeli warplanes continued on Friday to bombard the cramped coastal enclave, which Hamas controls. Civilians in Gaza crammed possessions into cars, taxis and pickup trucks in a mass rush toward the south. Those without other options walked, carrying what they could.
Images on social media Friday showed the Israel Defense Forces dropping leaflets from planes telling Gazans to south or risk further danger.
"In the following days, the IDF will continue to operate significantly in Gaza City and make extensive efforts to avoid harming civilians," the IDF warned. "Evacuate south for your own safety and the safety of your families and distance yourself from Hamas terrorists who are using you as human shields."
Israeli forces also conducted local raids in Gaza in search of clues to the locations of some 150 hostages held by Hamas in the area.
The United Nations and several humanitarian groups have sharply criticized Israel's evacuation order.
"After days of airstrikes, the Israeli Defense Forces have ordered the Palestinians in Gaza City and its surroundings to move to the south of the territory," UN Secretary General Antonio Guterres said Friday, ahead of a Security Council meeting about the conflict.
"Moving more than one million people across a densely populated warzone to a place with no food, water, or accommodation, when the entire territory is under siege, is extremely dangerous – and in some cases, simply not possible," he said.
Alongside the UN, humanitarian organizations including the Norwegian Refugee Council and Amnesty International have called for Israel to rescind its order.
Forcing Gaza civilians to relocate amounts "to the war crime of forcible transfer," the Norwegian Refugee Council said.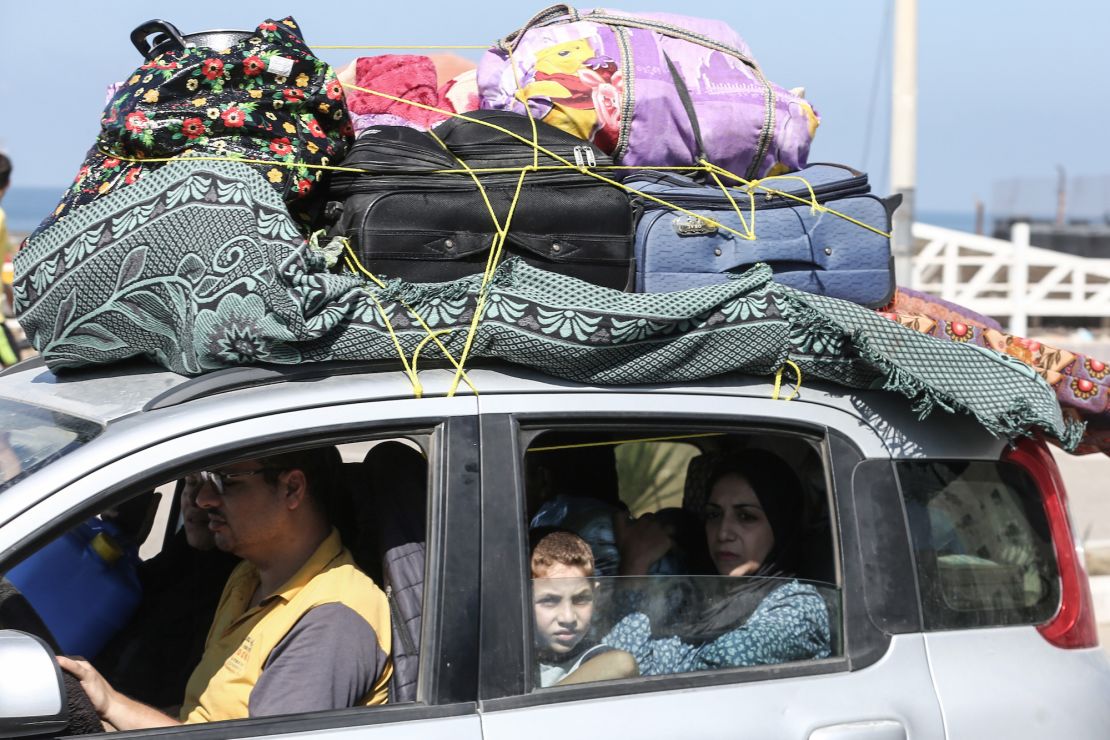 UN officials were initially told on Thursday that the relocation should take place within 24 hours. However, Israel since acknowledged that the mass migration order will take time, with IDF spokesman Lt. Col. Peter Lerner telling CNN Friday that any deadline "may slip."
Some Gazans have stayed put regardless, telling CNN they felt nowhere was safe.
Refaat Alareer, 44, a literature professor in Gaza City, told CNN he and his family see no choice but to remain in the north – despite Israel's warning.
"We're hanging in there," said Alareer, who has six children.
"Many are not evacuating because it's impossible to do so. Because we have nowhere else to go. Because Israel bombs (are) every where."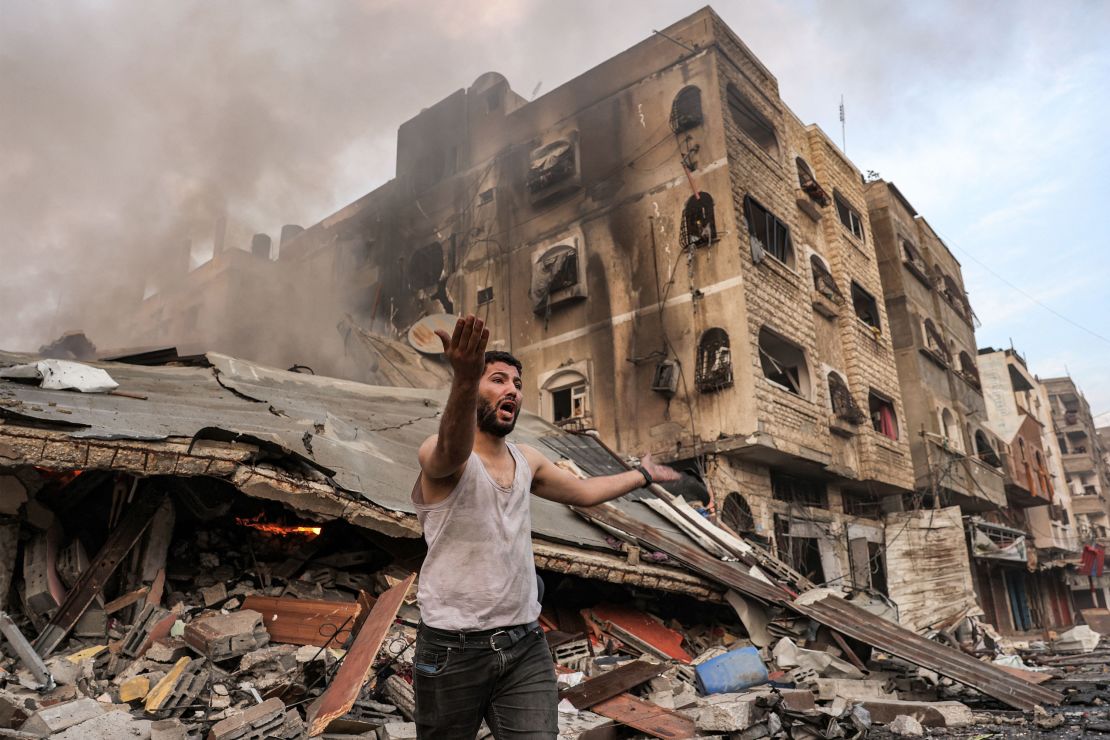 Local raids begin
The past six days of airstrikes on Gaza are only "the beginning," Israeli Prime Minister Benjamin Netanyahu said on Friday, signalling more retaliation to come.
"I'm telling you it's only the beginning, I'm not going to give you additional details, but it is only the beginning," he said in a short press conference.
Israel has been massing hundreds of thousands of troops, reservists and military equipment at the border while it ramps up its siege and aerial bombardment of the enclave. It is unclear however if or when Israel plans to launch a potential ground incursion into Gaza.
Israel has also stopped essential supplies of electricity, food, water and fuel from entering Gaza, prompting UN experts to warn that residents are at risk of starvation, and to call for the opening of a humanitarian corridor for basic supplies.
Jordanian and Egyptian officials are applying "diplomatic and political pressure on the Israeli government to allow for the safe passage of aid into Gaza through the Rafah crossing" which connects Gaza to Egypt, a senior Jordanian official told CNN Thursday.
While the Egyptian side of the Rafah border is open, the source told CNN that the Palestinian side of the border is "non-functional" following multiple Israeli airstrikes, and that Jordanians and Egyptians are waiting for security clearance from Israel to allow trucks to cross without threat of strikes.
A senior US State Department official also said Friday that the US is pressing Egypt and Israel to allow US citizens and foreign nationals trapped in Gaza to eventually use the crossing to flee.
The United Arab Emirates have sent a plane carrying urgent medical aid to the Egyptian city of Al-Arish to be brought into Gaza, state run news agency WAM reported. However it is unclear how the aid will cross the border.
The UN has warned that targeting innocent civilians and withholding of essential supplies is prohibited under international law.
Israel has stood firm in its response.
IDF spokesperson Lieutenant Colonel Jonathan Conricus told CNN: "We are at war with Hamas and we will not allow anything into the Gaza strip that supports the fighting ability of Hamas. If it comes to the price of inconvenience for the population, so be it."
On Thursday, Israel's energy minister Israel Katz said supplies to Gaza will remain cut off until all hostages captured by Hamas are freed.
A deadly Oct. 7 attack
Atrocities committed by Hamas in Israel last weekend sparked international revulsion and escalated the decades-old conflict between Israelis and Palestinians.
Hamas militants breached the heavily-fortified border in a coordinated assault, indiscriminately killing men, women and children, and taking as many as 150 hostages back to Gaza.
More than 1,300 people were killed in Israel and thousands more injured.
Israel's response has been swift and relentless, sending warplanes to pound streets and homes in Gaza to rubble.
More than 1,900 people, including over 600 children have been killed by Israel's bombing campaign, according to the Palestinian Health Ministry.
"The killing of children must stop," UNICEF spokesperson James Elder said in a statement.
"The images and stories are clear: children with horrendous burns, mortar wounds, and lost limbs. And hospitals are utterly overwhelmed to treat them."
The Vatican's top diplomat, secretary of state Pietro Parolin, has called on Israel to show "proportionality."
Parolin told Vatican News that the Hamas attack on Israel was "inhuman" but the "legitimate defense should not harm civilians," according to a transcript of the interview.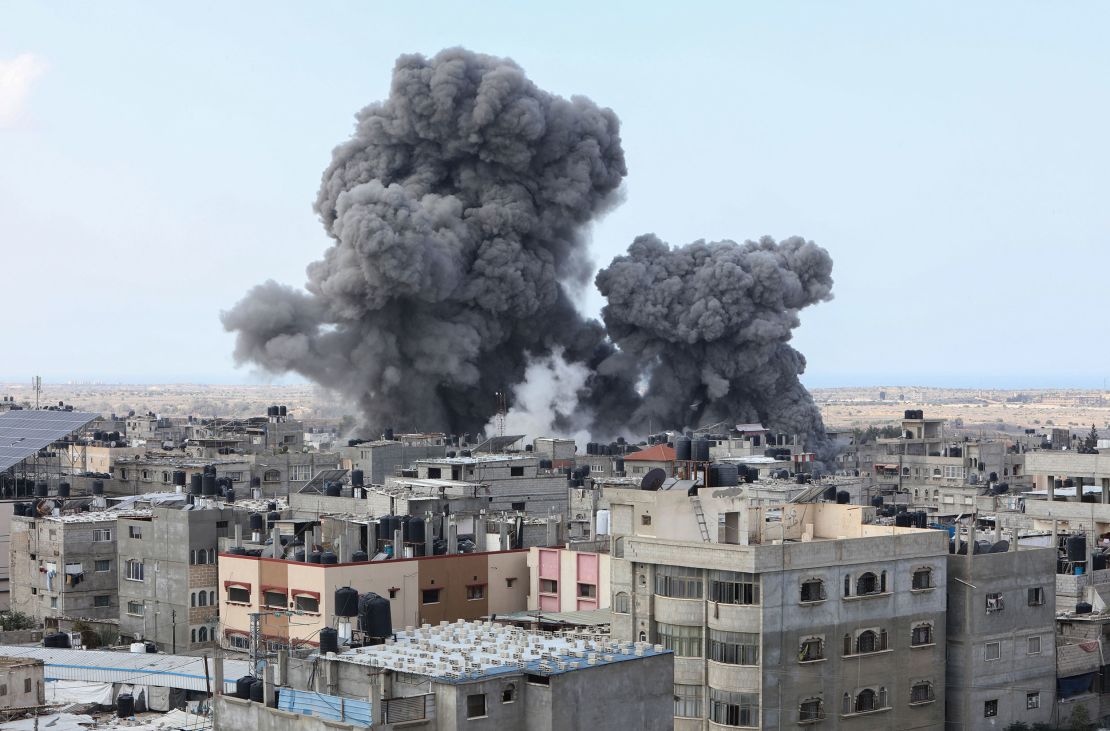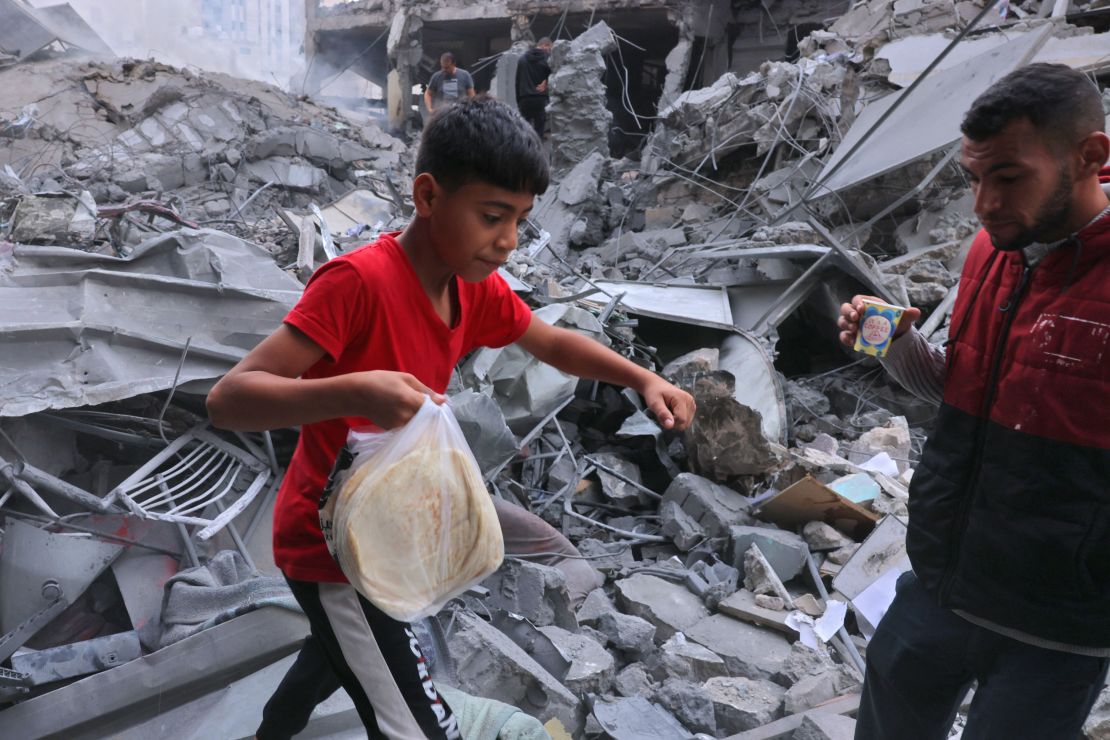 More than 432,000 Palestinians have also been displaced by the conflict and airstrikes have hit at least 88 education facilities, according to the UN Relief and Works Agency.
Israel on a war footing