Ibrahim Wadi, 62, and his son Ahmad, 24, were on their way to a funeral for four Palestinians shot dead by Israeli settlers in their occupied West Bank community, when their car came under attack.
The father and son were driving through the small village of Qusra, just south of Nablus, which has become a focal point of violence over recent days, when they themselves were fired upon by armed settlers on Thursday. Family members told CNN that the men were transferred to a nearby hospital and died of their wounds soon after.
They are among at least 61 people, including children, to be killed in the occupied West Bank since October 7, when Hamas launched its unprecedented, surprise assault on Israel, according to the Palestinian Ministry of Health there. More than 1,250 have been injured.
Hamas' attack has left more than 1,400 people dead in Israel, mostly civilian, with at least 199 believed to be held hostage inside Gaza, according to Israeli authorities.
Israel announced a "complete siege" of the enclave in response, carrying out widespread airstrikes across the Gaza Strip that left at least 3,478 people dead and threatening a ground invasion, according to the health ministry in Gaza, which is controlled by Hamas. Meanwhile, tensions are mounting in the West Bank, where Palestinians have been killed in confrontations with both Israeli forces and settlers.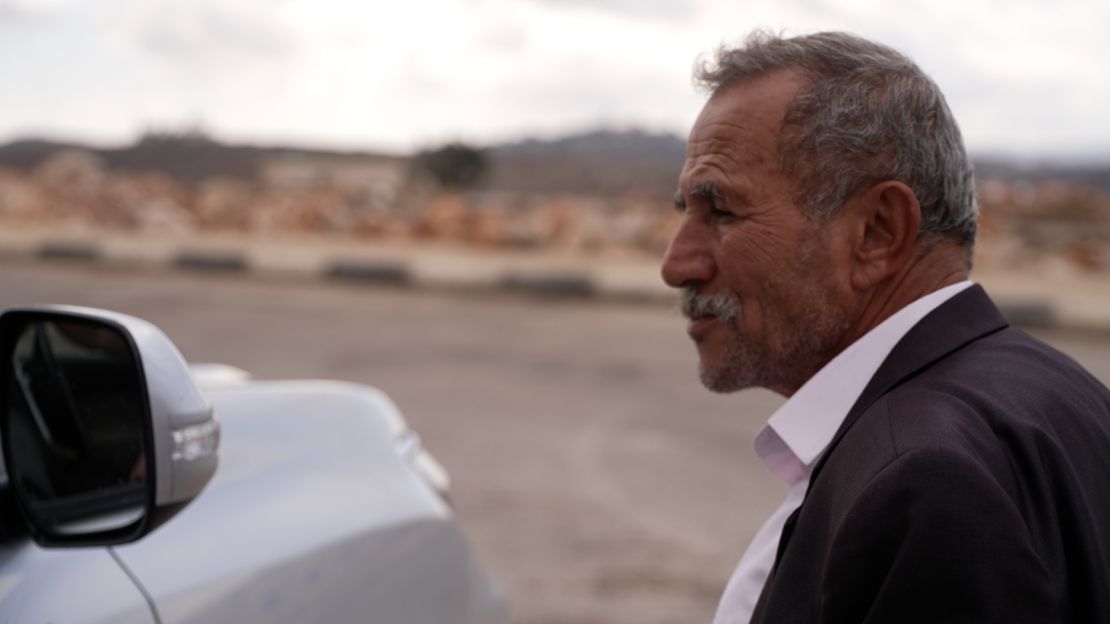 Hani Odeh, Qusra's mayor, told CNN that settlers roam freely in the village under the protection of Israeli police. He said he had informed a member of COGAT, Israel's Coordinator of Government Activities in the Territories, that he was going to attend the funeral, along with Ahmad and Ibrahim.
A few hours beforehand, the Israeli official told him to take a different route than the one they would usually take, to avoid settlers in the area. But to Odeh's surprise, the road to which they were diverted was filled with settlers, who eventually shot and killed Ahmad and Ibrahim in their car.
Odeh told CNN he watched the attack happen from his own vehicle while Israeli soldiers patrolled the street. He went up to one officer, urging him to disperse the settlers, but no one did anything. He said it felt like a trap.
CNN reached out to COGAT and the IDF for comment on Odeh's claims but have yet to receive a response.
Brig. Gen. Daniel Hagari, the Israeli military's spokesperson, said last week that the military was on high alert in the occupied territory, adding it was preparing to thwart any potential attacks. "Anyone who challenges us in Judea and Samaria will be met with huge force," Hagari said, using the Jewish biblical names for the West Bank.
A surge of attacks
CNN spoke with residents in the West Bank who say they are fearful of a wave of violence from the Israeli military and security forces, as well as revenge attacks by the estimated 700,000 Israeli settlers living in the area. The latest killings come against the backdrop of a year in which the West Bank has seen a surge in settler attacks, including one that an Israeli military commander called a "pogrom."
Even before the war with Hamas, the West Bank had been boiling. Following a wave of Palestinian attacks on Israelis last year, Israel launched regular incursions and raids into the West Bank targeting what they said were militant strongholds. The resulting violence left a record number of both Palestinians and Israelis dead, numbers not seen in at least a decade.
Days after the deadly violence in Qusra, home to around 7,000 people, residents are still reeling. Photographs commemorating the six people who were killed plaster the walls of homes and buildings. A bleak emptiness fills the air.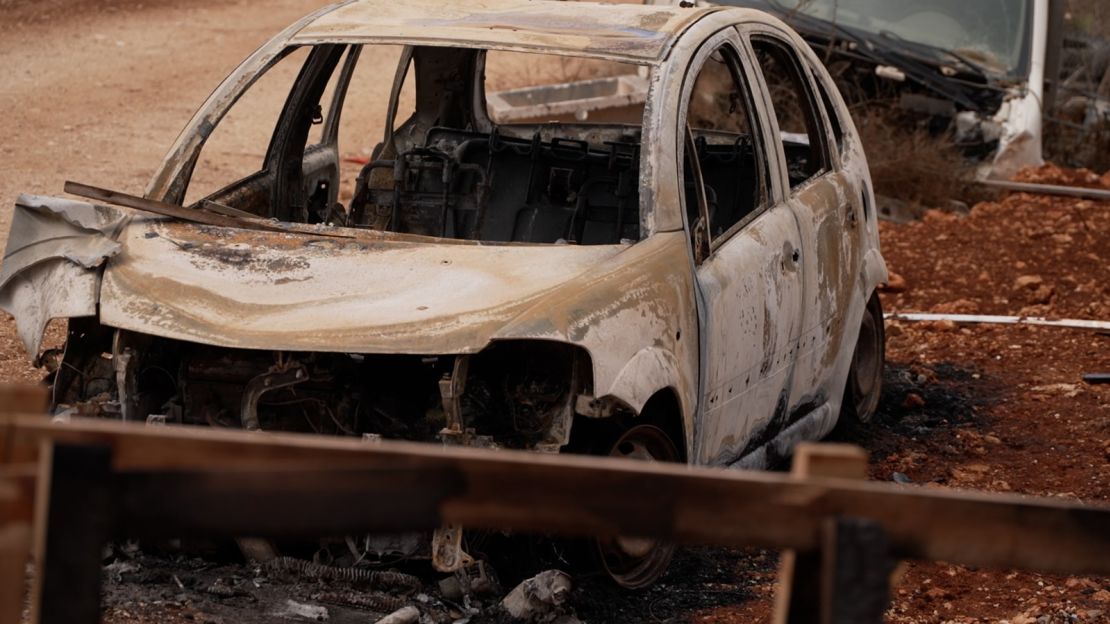 Torched cars, broken water pumps and ransacked electricity lines surround an apartment building on the edge of the village where the first four killings took place. Inside the floor is littered with glass, and bullet marks scar the walls.
Armed settlers attacked the building on October 11, triggering calls for help from residents. When several neighbors arrived at the scene, the settlers opened fire and four people were shot dead: Musa'ab Abu Raidi, 19, Obaida Abu Srour, 18, Hassan Muhannad, 22, and Moath Odesa, 29.
Inside the apartment building, Rabeea, 19, and her brother, Abdulrahman, 12, watched with horror as the attack unfolded. The siblings, who asked that CNN not use their last name for fear of reprisals from Israeli settlers, recounted how settlers lobbed rocks and fired at the building as they hid inside with their mother.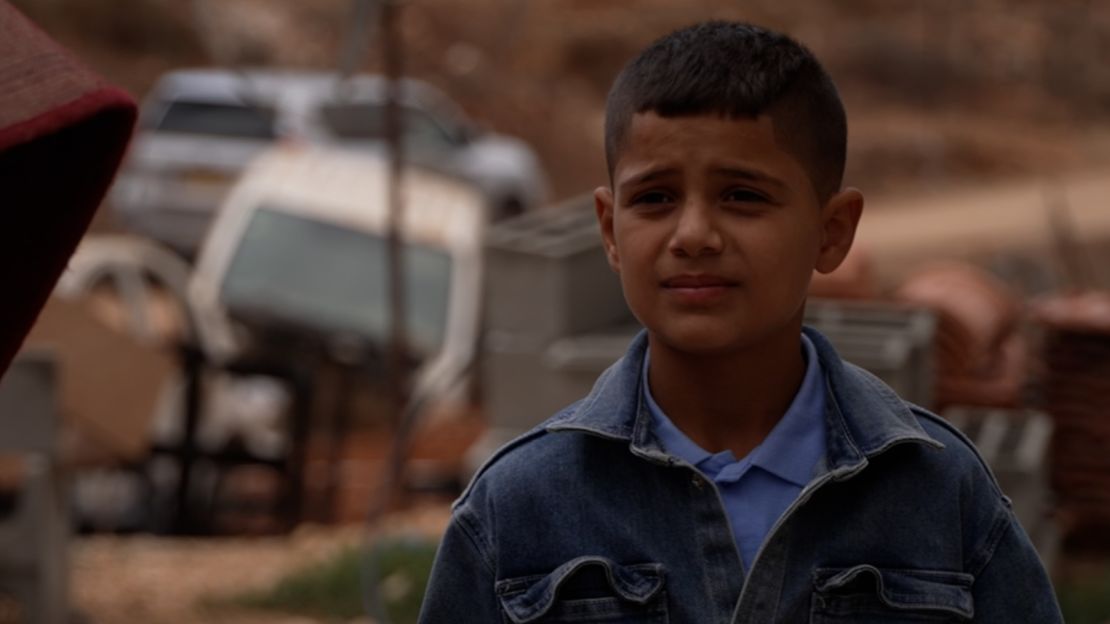 Their older brother and his 6-year-old daughter were injured and receiving treatment at a hospital nearby. Odeh, the mayor, told CNN that they were among 12 people to be hospitalized after the attack.
Rabeea said her brother can't sleep at night; he's too scared to be alone. CNN met the family as they were packing up their things and getting ready to move to another village.
"I feel so bad. I want to cry but, what can we do?" she said. "I want to stay here but we can't do anything."
They've been here before. Seven years ago, Rabeea and Abdulrahman said their father was shot dead by Israeli settlers near Nablus. The fear of being attacked forced their family to pick up and move to Qusra. Now, too scared to stay, they are being driven from their home again.
Since Israel took control and occupied the West Bank in 1967 from Jordan following the six-day war, the territory, which residents hope will form part of a future Palestinian state, has been settled by Israeli civilians, often under military protection.
Most of the world considers these settlements illegal under international law, but despite this successive Israeli governments have pledged support for them. Israel views the West Bank as "disputed territory," and contends its settlement policy is legal.
This year, following the election of the most right-wing, extremist government in Israeli history under Prime Minister Benjamin Netanyahu, violence between settlers and Palestinians in the West Bank flared.
As of mid-September this year, the United Nations had reported 798 settler-related incidents in the occupied territory, leading to 216 Palestinians injured. In the same period, Israeli forces killed 179 Palestinians in the West Bank.
The IDF says most are terror suspects or people engaging violently with its troops during raids, but does not offer evidence in every case for this assertion.
Settlers have long been accused of carrying out acts of violence against Palestinians. As well as killings, these attacks have included incidents of physical assault, property damage and harassment.
Odeh insisted their aim is to drive Palestinians from their home and ultimately from the occupied West Bank.
Record housing approvals
This year, in the wake of international criticism, Netanyahu instructed Jewish settlers not to grab land in the West Bank without the Israeli government's permission. But under his leadership, Israel has approved a record number of housing units in West Bank settlements.
Members of his far-right government, including National Security Minister Itamar Ben Gvir and Finance Minister Bezalel Smotrich, who are themselves settlers, have been accused of inciting violence against Palestinians since taking power.
In the wake of Hamas' attack on October 7, Palestinians are being subjected to tight restrictions on movement within the West Bank and between the West Bank and Israel, with Israeli military forces imposing a full closure of checkpoints and roadblocks, according to several residents who spoke to CNN.
Palestinians living in the West Bank told CNN the closure has significantly impacted their daily lives, restricting their ability to travel for work, school, medical treatment and other essential activities.
In a call with US President Joe Biden on Saturday, Palestinian Authority President Mahmoud Abbas demanded an end to settler attacks against people in Palestinian cities, villages and refugee camps in the West Bank, while stressing the need to stop the killing of civilians on both sides.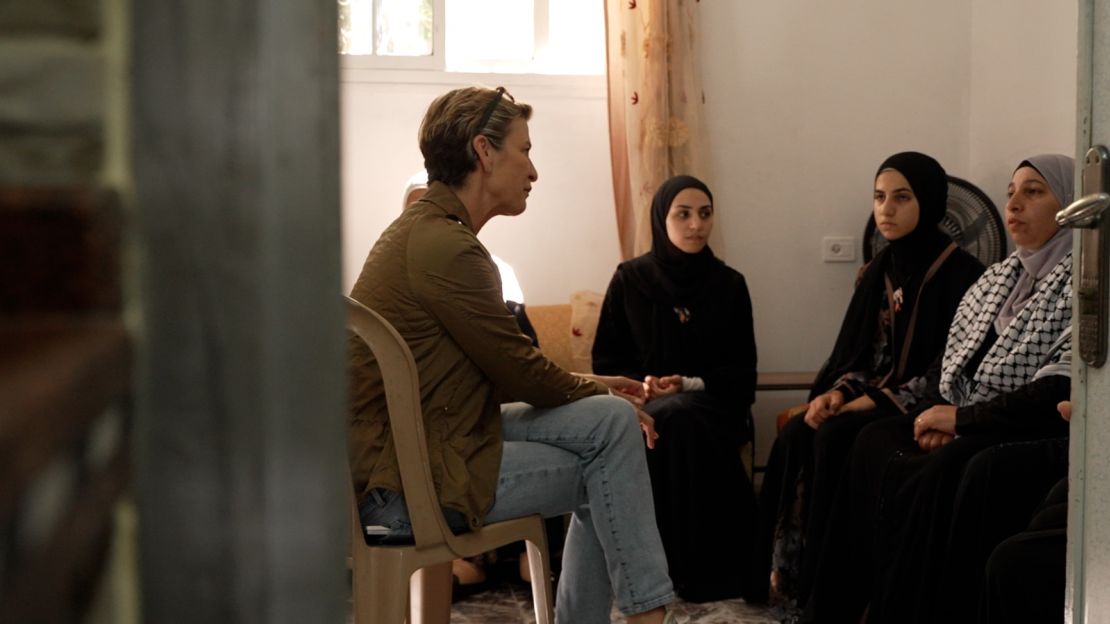 At the home of Ibrahim and Ahmad, who lived a short drive away from the apartment building that was attacked in Qusra, and in full view of an encroaching Israeli settlement, their family – wives, daughters, and sisters – were in mourning on Sunday.
"Thank God, we are strong. And God willing, we will continue to have strength and patience," Khitam Wadi, Ibrahim's wife and Ahmad's mother, told CNN.
"My husband loved his land. He defended his land. And we will continue to do the same so long as we are alive," she added.
Evidently shaken, Khitam found it hard to describe her grief. But the younger women in the family, while in pain, were adamant on standing their ground.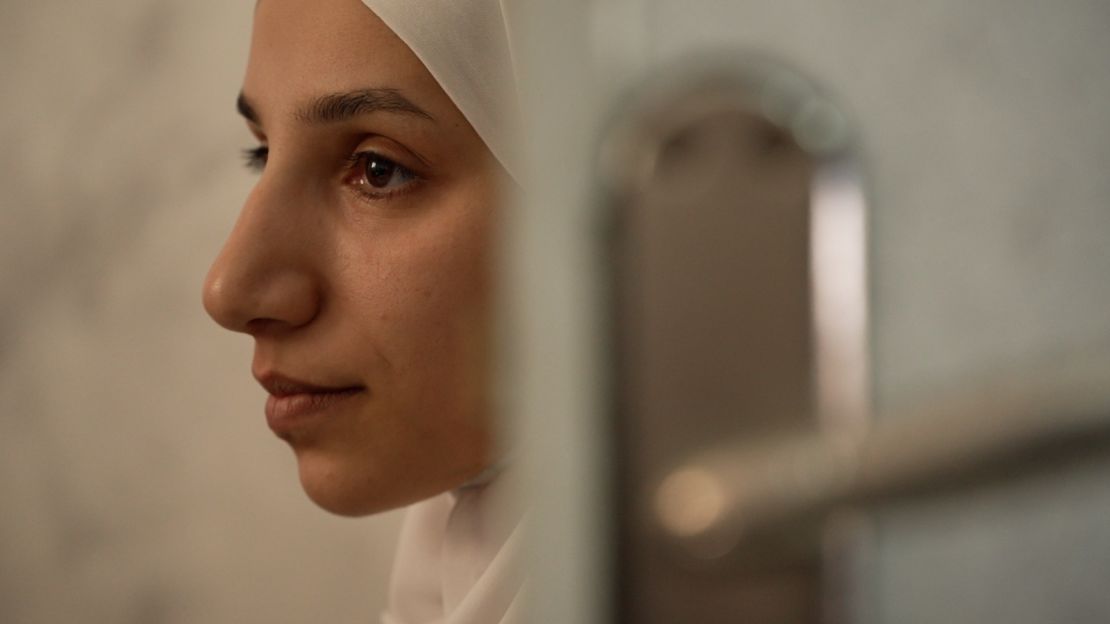 "I'm sad, of course. This all affects me, but not to the extent that it weakens me. We've been experiencing the same thing our entire lives, nothing has changed," Aseel, Ahmad's sister and Ibrahim's daughter, said.
"This is our home. My dad taught me to love my land. I will teach my kids the same. And I will stay for as long as I live."
CNN's Abeer Salman and Celine Alkhaldi contributed to this report.