At least six people were killed and 16 others injured after a Russian missile strike on a postal terminal in the Kharkiv region of Ukraine, officials have said.
Russian forces fired two missiles from the Belgorod region, near the Ukrainian border, at "a building belonging to a logistics company located in the Kharkiv region" on Saturday, according to Dmytro Chubenko, the spokesperson for the Kharkiv region prosecutor's office.
Chubenko added that search and rescue operations were ongoing and that the identities of the victims were still being established.
"Terror and murder will not get Russia anywhere. Terrorists will end up facing justice for everything they have done," Ukrainian President Volodymyr Zelensky said in a post on the social media platform X, formerly known as Twitter.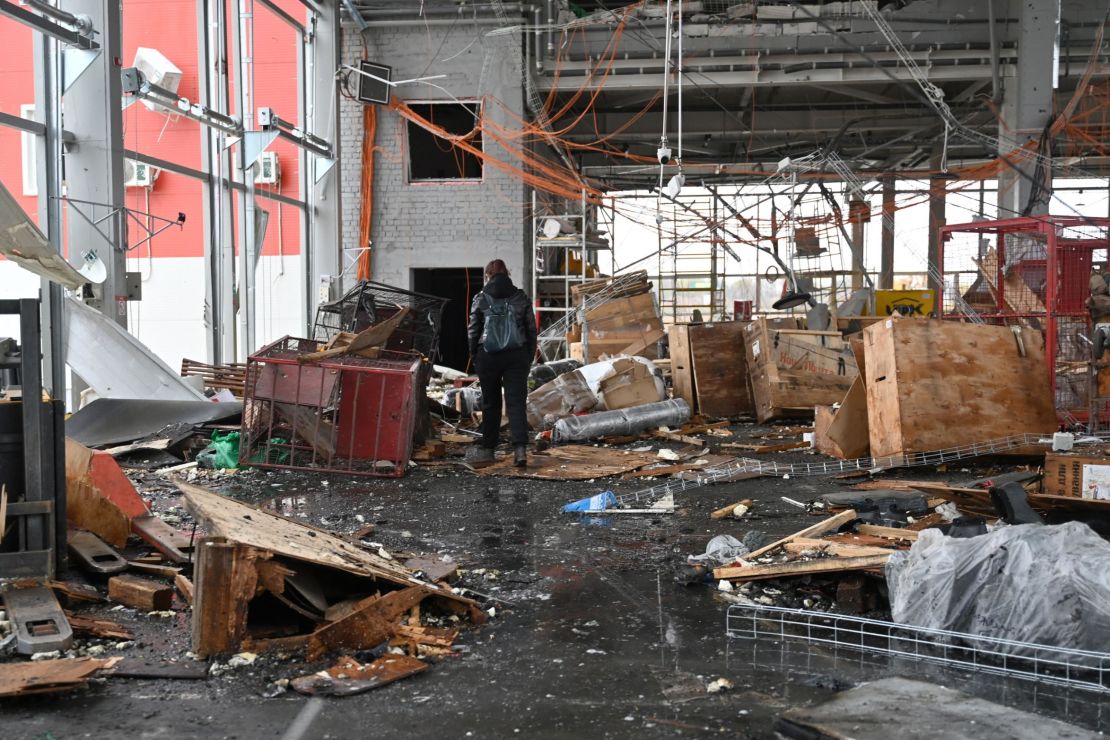 The United States Ambassador to Ukraine, Bridget Brink, called the deadly attack on the postal office in Kharkiv "horrific."
"Again, overnight horrific images of Russian violence against civilians in Ukraine – a missile attack on a postal office in Kharkiv killed 6 people and seriously injured more. The Kremlin's disregard for life is for all the world to see. The United States stands with Ukraine to hold Russia accountable," Brink posted on social media Sunday.
Kharkiv, in northeastern Ukraine, was liberated from Russian occupation by Kyiv's troops last year, but has been the target of frequent aerial assaults by Moscow.
Russian troops are battling to push westwards towards Kharkiv in eastern Ukraine, while also hitting several regions with missile attacks.
Separate Russian airstrikes on the town of Beryslav, in the southern Kherson region, killed an elderly woman on Friday morning, the head of Kherson region military official Oleksandr Prokudin wrote in a post on Telegram.
"The occupiers launched four guided aerial bombs at Beryslav. An 80-year-old woman sustained severe injuries in her own house. The woman died on the spot from her injuries," he said in a Telegram post. Seven people were injured due to the strikes, he said.
Over the last week, a secret delivery of long-range American ATACMS missiles weapons has aided Ukraine's long-stalled counteroffensive, while Ukrainian troops appeared to have crossed the Dnipro River into the Russian-occupied Kherson region, according to pro-Kremlin military bloggers.
CNN's Olga Voitovych contributed reporting