A Mississippi city is now at the center of a Department of Justice investigation following allegations of racism and retaliation from police. Federal authorities are assessing a slew of instances alleging police misconduct and inappropriate arrests by officers at the Lexington Police Department. This comes a year after Lexington's police chief was fired for allegedly using racist and homophobic slurs that were caught on audio recordings.
Here's what else you need to know to Get Up to Speed and On with Your Day.
Get '5 Things' in your inbox
• If your day doesn't start until you're up to speed on the latest headlines, then let us introduce you to your new favorite morning fix. Sign up here for the '5 Things' newsletter.
1. GOP debate
Five Republican presidential candidates faced off in Miami Wednesday night in the third primary debate of the 2024 election cycle as they vied to be an alternative to the party's front-runner, former President Donald Trump. Among the sparring candidates, former South Carolina Gov. Nikki Haley, Florida Gov. Ron DeSantis and Vivek Ramaswamy dominated the debate as they traded barbs with each other and called for new leadership. Foreign policy was a primary focus as the candidates all pledged support for Israel and united in opposing Hamas, Iran and China. Trump skipped the debate — as he did the two previous ones. He was instead headlining a rally of his own just a few miles away in the Miami area.
2. Impeachment probe
The House Oversight Committee on Wednesday subpoenaed Hunter and James Biden, President Joe Biden's son and brother, as House Republicans continue to search for whether the president committed an impeachable offense in connection to his family's foreign business dealings. This marks the first time the panel has directly subpoenaed members of the Biden family as they ramp up their impeachment inquiry into the president. Republicans have said that based on the information they have received, members of the Biden family have cumulatively received over $24 million from foreign nationals over approximately five years, including from countries like China, Russia, Ukraine, Romania and Kazakhstan. The Bidens deny these allegations.
3. Israel
Israel claims it has destroyed 130 Hamas tunnel shafts amid an "expansion" of its ground operation in Gaza. "Soldiers are thwarting Hamas' terrorist infrastructure," the Israel Defense Forces said, pushing back against UN war crimes accusations. Israel declared war on Hamas on October 7 after militants killed 1,400 people in Israel and kidnapped about 240 others, according to the IDF. The ensuing Israeli assault on Gaza has plunged the strip into crisis, with mass displacement and severe shortages of food, water, fuel and medical supplies. Israel's attacks have killed at least 10,500 people and injured more than 26,000 others in Gaza since the war began, according to a Wednesday report by the Hamas-controlled Palestinian Ministry of Health, drawing from sources in the enclave.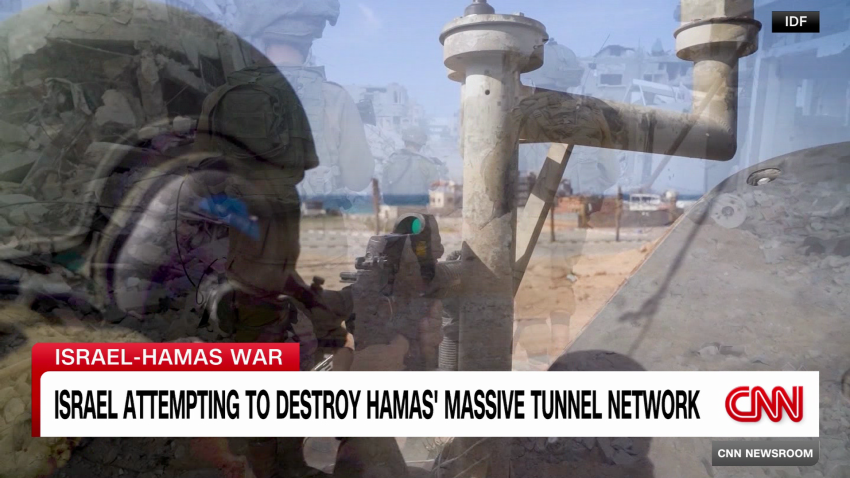 Hunting Hamas' hidden tunnels
4. Actors strike
Hollywood actors are heading back to work after reaching a tentative deal with major TV studios Wednesday, ending the historic strike. The grueling actors strike had shut down production across the industry for nearly four months while the union negotiated with the studios over better pay and other issues. Terms of the agreement were not immediately disclosed but in a statement to members, the union called the scope of the billion-dollar deal "extraordinary," noting it includes significant increases in pay minimums, AI protections, and a streaming participation bonus, along with better benefits. "We have arrived at a contract that will enable SAG-AFTRA members from every category to build sustainable careers," the union told members.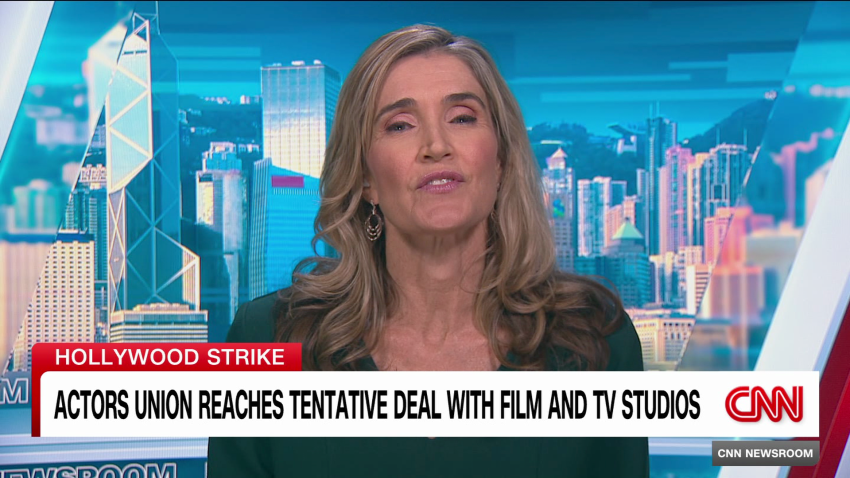 Hollywood actors make deal to end long strike
5. Meta
Meta CEO Mark Zuckerberg is facing allegations that he personally and repeatedly rejected proposals to improve teen mental health on Facebook and Instagram. According to newly unsealed documents, Zuckerberg shut down a proposal from his top executives that would have disabled Instagram's so-called "beauty filters." Critics say the face-altering technology allegedly harms teens' mental health by promoting unrealistic body image expectations, but Zuckerberg asserted that there was "demand" for the filters and that he had seen "no data" suggesting they were harmful. Other newly unveiled allegations in the lawsuit accuse Meta of exploiting the psychology of adolescent brains and allege that Zuckerberg himself established goals for the company to increase the amount of time users spend on Instagram.
BREAKFAST BROWSE
Tracy Chapman wins Country Music Award for 'Fast Car' decades after song's debut
Chapman's 1988 hit "Fast Car" won song of the year at the CMAs, thanks to a cover by Luke Combs that brought the tune back into the spotlight.
Picasso masterpiece depicting his young mistress sells for $139 million
This iconic oil painting just became the second most valuable work by Picasso ever sold at auction.
What to know before watching 'The Marvels'
A new Marvel superhero movie is crash-landing in theaters this week. Here's what you need to know before the film debuts.
World's newest island forms in Japanese archipelago
A tiny new island has risen from the sea off the coast of the Japanese island of Iwo Jima in the Pacific Ocean. See a photo here.
Apple co-founder Steve Wozniak hospitalized in Mexico City
Wozniak, the tech genius behind the early Apple computers, fainted minutes before his participation at the World Business Forum on Wednesday. This is what we know about his current health status.
QUIZ TIME
Veterans Day is a US holiday that honors which of the following?
A. Men and women who served in the armed forces
B. Servicemembers who died in battle
C. Union soldiers who fought in the Civil War
D. World War II veterans
Take CNN's special Veterans Day quiz to see if you're correct! The federal holiday is celebrated every year on November 11.
TODAY'S NUMBER
1,283
That's how many reports of anti-Arab and Islamophobic bias that the Council on American-Islamic Relations has received in the last month, new data shows. The nation's largest Muslim advocacy group called the rise in bias incidents "appalling" and "unprecedented," as violence continues to escalate between Israel and Hamas.
TODAY'S QUOTE
"The President has no higher priority than the safety of US personnel."
— Defense Secretary Lloyd Austin, issuing a statement Wednesday after President Biden directed airstrikes in Syria targeting Iran's Islamic Revolutionary Guard Corps and affiliated groups. The strikes hit a storage facility believed to have housed weapons used in "many of the airstrikes that have taken place against our forces here in the region," a senior military official said. The official added that they are "very certain" Wednesday's strikes "did not involve civilian loss."
TODAY'S WEATHER
Check your local forecast here>>>
AND FINALLY …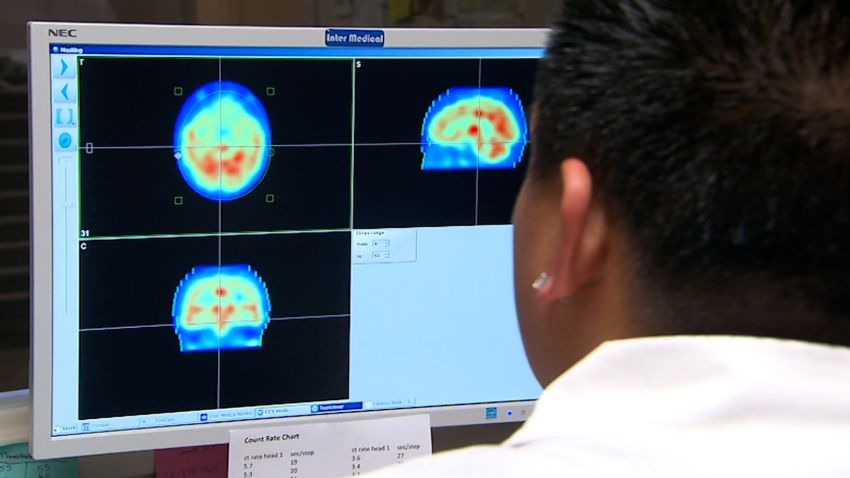 Taking more naps could change your brain size
How napping impacts your brain
Research shows that people who often nap have stronger brains than those who don't. Watch this video to learn the health benefits of a quick snooze.