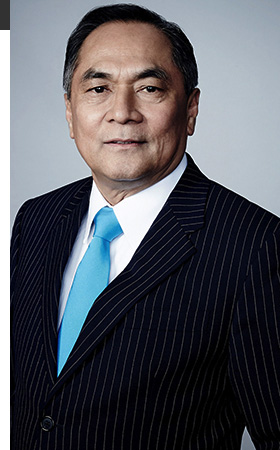 Jaime A. FlorCruz
Jaime A. FlorCruz is CNN's Beijing Bureau Chief and correspondent, responsible for strategic planning of the network's news coverage of China.
FlorCruz has studied, worked and travelled in China for more than 40 years, and reported extensively on the country as a journalist since 1980, when he started his journalistic career in China and worked as a reporter for Newsweek Magazine. In 1982, he joined TIME magazine's Beijing bureau, and served as Beijing bureau chief from 1990 to 2000.
FlorCruz has witnessed and reported the most significant events of China's past three decades, including the country's economic and social reforms, the crackdown on Tiananmen protests in 1989, the death of Deng Xiaoping and the 1997 Hong Kong handover. He has also covered cross-Straits relations, the Sichuan earthquake, the 2008 Beijing Olympic and ethnic unrest in Tibet and Xinjiang.
In addition to his on-air reporting, FlorCruz has contributed regularly to CNN.com and is the writer of a weekly online column "Jaime's China" offering analysis about Chinese society and politics.
He is considered the dean of the foreign press corps in Beijing, being the longest-serving foreign correspondent in China to date. He was a two-term president of the 200-member Foreign Correspondents' Club of China (1988-90 & 1996-1999). He was also the Edward R. Murrow Press Fellow at the Council on Foreign Relations in New York.
FlorCruz is fluent in English, Filipino and Mandarin Chinese. He holds a Bachelor of Arts degree in advertising from the Polytechnic University of the Philippines and a degree in Chinese history from Peking University. FlorCruz is married to Ana Segovia FlorCruz and has two children. He is the co-author of Massacre at Beijing, a book about the crackdown in Tiananmen Square.
Follow Jaime FlorCruz on Twitter: @jflorcruzCNN.