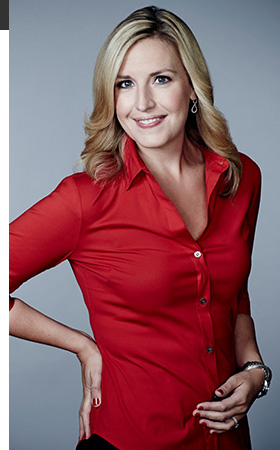 Poppy Harlow
Poppy Harlow is a New York based correspondent for CNN reporting on breaking news, features and investigative stories. Previously, she was the anchor for CNNMoney.com, serving as the primary host for the site's video network, as well as a business correspondent on CNN, CNN International and HLN, covering business and economic news and how it impacts policy and people around the globe. She interviews prominent business leaders, policymakers, small business owners and consumers on a wide range of topics.
Harlow covers major international business events including the World Economic Forum in Davos, Switzerland, Warren Buffett's Berkshire Hathaway annual meeting, South by Southwest, The North American International Auto Show and Fortune's Brainstorm conferences. She has interviewed the heads of the world's largest banks, Warren Buffett, Jay-Z, and countless other luminaries.
Harlow's reporting has won numerous industry awards, including the Gracie Award for Best online investigative feature on financial fraud, and SABEW's Best in Business award for online video. She is a regular speaker at industry events and donates her time to developing emerging high school and collegiate journalists.
Prior to her position at CNNMoney.com,Harlow served as an anchor, reporter and producer for the Forbes.com Video Network and was an anchor and reporter for NY1 News Local Edition.
Born and raised in Minnesota, Harlow graduated Magna Cum Laude, Phi Beta Kappa with a bachelor's degree in Political Science from Columbia University.