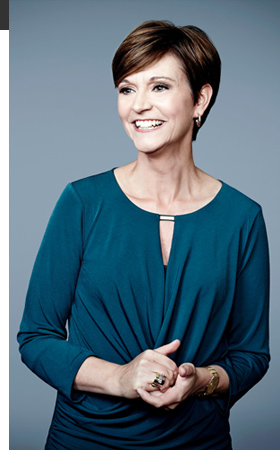 Maggie Lake
Maggie Lake is a business anchor and correspondent for CNN International. She is based out of the network's New York bureau.
Having joined CNN in January 2001, Lake anchors 'World Business Today' and provides daily in-depth market coverage for 'Quest Means Business' and many other CNN International programs.
Lake has covered numerous business stories in her eight years at the network. In the last year alone she reported on the seismic changes in the world of investment banking that included the forced fire sale of Bear Stearns to JP Morgan; the collapse of Lehman Brothers; and the emergency sale of Merrill Lynch to Bank of America. She's also covered the auto industry rescue, the bailout of AIG and the 700 billion dollar stimulus package the U.S. just signed into law.
In addition to her daily reports, Lake has interviewed notable figures from a wide range of professions including architect David Liebeskind; baseball player Hideki Matsui; designer Betsey Johnson; IAC CEO Barry Diller; and Whole Foods Market CEO John Mackey.
Before joining CNN, Lake worked for eight years at the news agency Reuters. In various reporting roles for Reuters Television in New York she provided coverage of U-S bond, stock and currency markets; interviewed Fortune 500 CEO's and reported on the 1998 global financial crisis. Moving to London in 1999, Lake anchored programs covering top business stories from around the world, including interviews with finance ministers and leading policy officials. Lastly, she served a senior reporter on the print side for Reuters in New York.
Lake holds a Bachelor of Arts degree in Political Science from Boston University.
Follow Maggie on Twitter
@maggielake