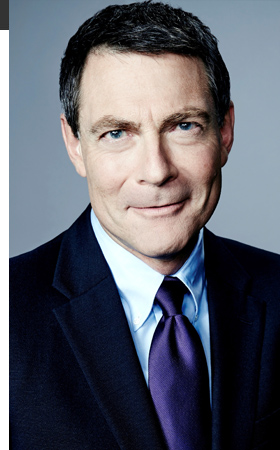 Jonathan Mann
Jonathan Mann is an anchor and correspondent for CNN International. Based in the network's Atlanta headquarters, Mann has nearly 30 years experience in print, radio and television journalism.
He was a leading member of CNNI's team covering the 2012 U.S. presidential election, drawing on his years as host of The Campaign Trail and Political Mann. He writes a weekly column about U.S. politics for CNN.com, which is distributed to publications and websites around the world.
In January 2010, Mann was one of the first reporters to reach Port-au-Prince, Haiti following the devastating 7.0-magnitude earthquake. His thoughtful reporting – aided by his ability to speak French fluently – contributed significantly to CNN's coverage of this ongoing story.
In 2008, Mann reported extensively on the U.S. presidential election, traveling across the U.S. covering the campaign trail for CNN's global audience. His international news coverage portfolio includes the release of Nelson Mandela from prison; the fall of the Berlin Wall; the last days of apartheid in South Africa; the September 11th terrorist attacks; the war in Iraq; the sex scandal in the U.S. Catholic Church; and the Israeli-Hezbollah conflict in 2006.
In addition, Mann travels to Oslo, Norway each December for "The Prize for Peace," a special program focused on the winner of the Nobel Peace Prize.
Previously, Mann worked as an anchor on CNN's U.S. network for a variety of weekend and prime- time weeknight programs. Before his duties as an anchor, Mann was CNN's first Paris correspondent, reporting on the French Parliamentary and Presidential elections, the consolidation of the European Union as well as culture, fashion and food.
Before coming to CNN, Mann was a writer for United Press International (UPI) and The Montreal Gazette. He also worked for CBC Radio and NBC Radio. A native of Montreal, Canada, Mann received a bachelor's degree in philosophy from York University in Toronto, Canada.
Follow Jonathan on Twitter