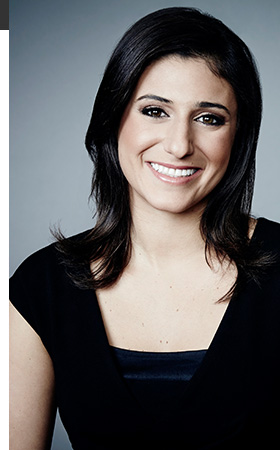 Laurie Segall
Laurie Segall is a technology correspondent for CNNMoney, covering Innovation and Entrepreneurship. She also specializes in news from Silicon Valley, emerging technology companies, and venture capital. Her work appears across all CNN platforms.
Since joining the network in 2010, Segall has reported on stories ranging from drone technology in Israel to the benefits of digital classrooms. She has interviewed entrepreneurs like Bill Gates and given her audience a behind the scenes look at tech companies like Twitter and Instagram. Segall worked on a series that explored the growing rate of sex trafficking in Silicon Valley, exposing how victims are recruited via social networks.
In addition to reporting about technology, Segall has also used the latest technologies to cover national breaking news. In the aftermath of the Boston Bombing, she was able to reconstruct suspect Dzhokhar Tsarnaev's deleted Instagram account. She also used technology to track down and exclusively interview Cleveland kidnapper Ariel Castro's daughter, Angie Gregg. Segall started out as a news assistant at CNN. She wrote extensively for CNNMoney and field produced during Hurricanes Irene and Sandy.
Segall was named to Forbes' '30 Under 30', Mashable's 'Seven Top Journalists to Subscribe to on Facebook. She has also spoken at industry conferences, including Internet Week New York and SXSW, where she led CNN's technology coverage.
Segall earned a bachelor's degree in political science from the University of Michigan.
Follow Laurie on Twitter @LaurieSegallCNN