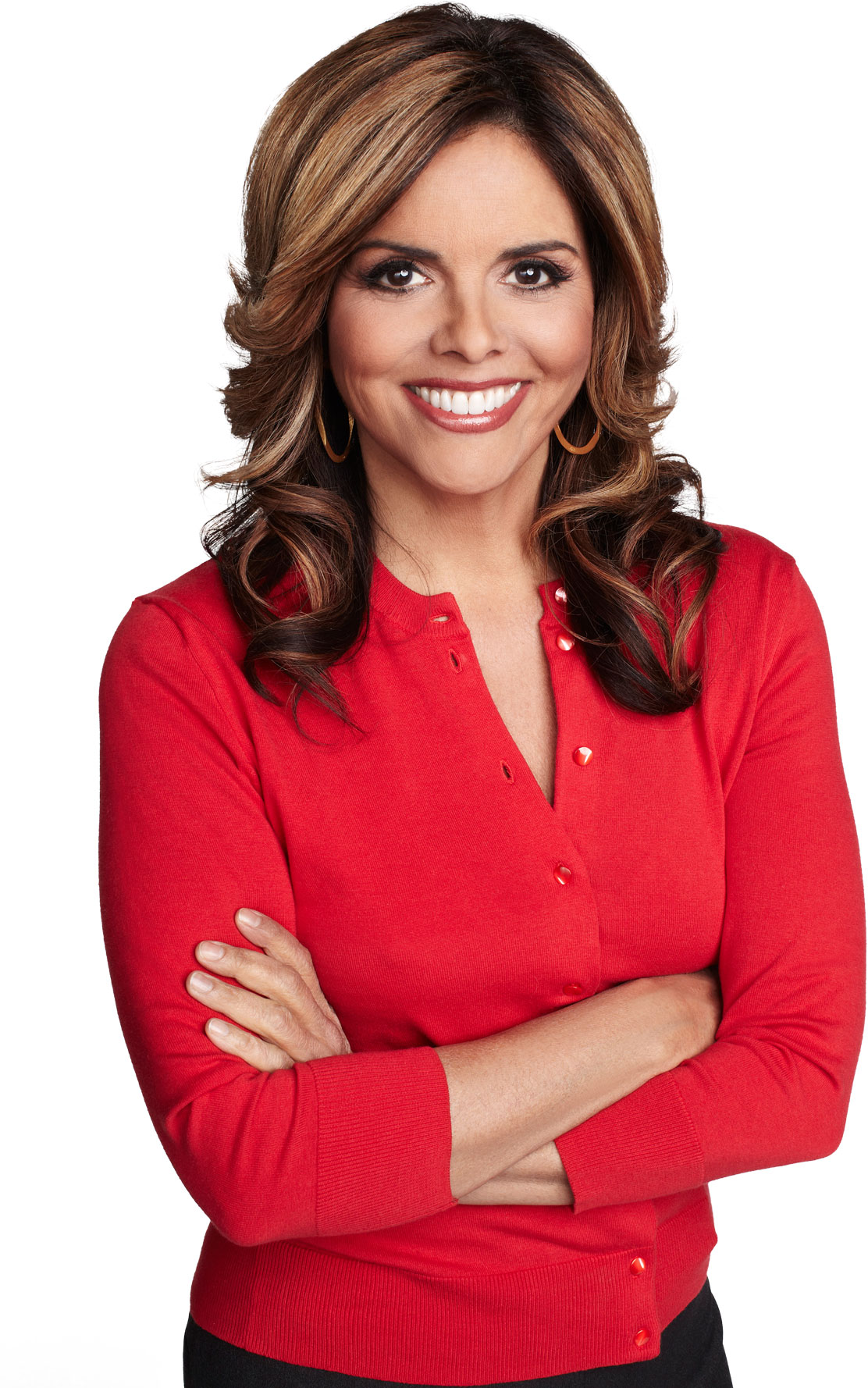 Jane Velez-Mitchell
Jane Velez-Mitchell hosts Jane Velez-Mitchell, a topical event-driven show featuring Jane's unique take on the big stories of the day along with other voices expressing a wide variety of opinions. A veteran television news journalist, Velez-Mitchell has covered many of the biggest stories of our times and has reported from the scene for many high-profile cases including the Jodi Arias and Casey Anthony trials. Before joining HLN Velez-Mitchell reported for the nationally syndicated Warner Brothers/Telepictures show "Celebrity Justice" and regularly served as guest host for "Nancy Grace," another HLN program. She has appeared as a commentator on HLN, CNN, Inside Edition, OMG! Insider, the Wendy Williams Show and Dr. Phil.
Velez-Mitchell chronicles her lifelong battle with alcoholism, as well as her coming out as a lesbian and her discovery of a healthier, happier and more meaningful existence, in "iWant: My Journey From Addiction and Overconsumption to a Simpler Honest Life," which was released in 2009, and became a New York Times bestseller. Her most recent book, "Exposed: the secret life of Jodi Arias" depicts the investigation into the murder of Travis Alexander and the successful prosecution of Jodi Arias. It was released by William Morrow, an imprint of HarperCollins, in August 2013 and became her second New York Times bestseller. In addition, she released "Addict Nation" in 2011, a look at how addictive consumerism is crippling our culture.
Her first nonfiction book, "Secrets Can Be Murder: What America's Most Sensational Crimes Tell Us About Ourselves," was published by Touchstone, a division of Simon & Schuster. The paperback version appeared in bookstores in June 2008.
Velez-Mitchell previously spent more than a decade anchoring and reporting for KCAL-TV in Los Angeles. She also served as a reporter/anchor for eight years at WCBS-TV in New York City.
Velez-Mitchell is known as an animal advocate, vegan and environmentalist. In 2010, her HLN show garnered a Genesis Awards from the Humane Society of the United States, her third having won two others on "Celebrity Justice." Velez-Mitchell is the recipient of a Los Angeles Emmy Award and a New York Emmy Award. The KCAL-TV newscasts she co-anchored won three Southern California Golden Mike Awards and an Emmy. She also wrote, directed and produced "Dancing Through Life," a documentary which received a Gracie Allen award in 2001. She lives in Manhattan with her partner and her rescue dogs.
More: