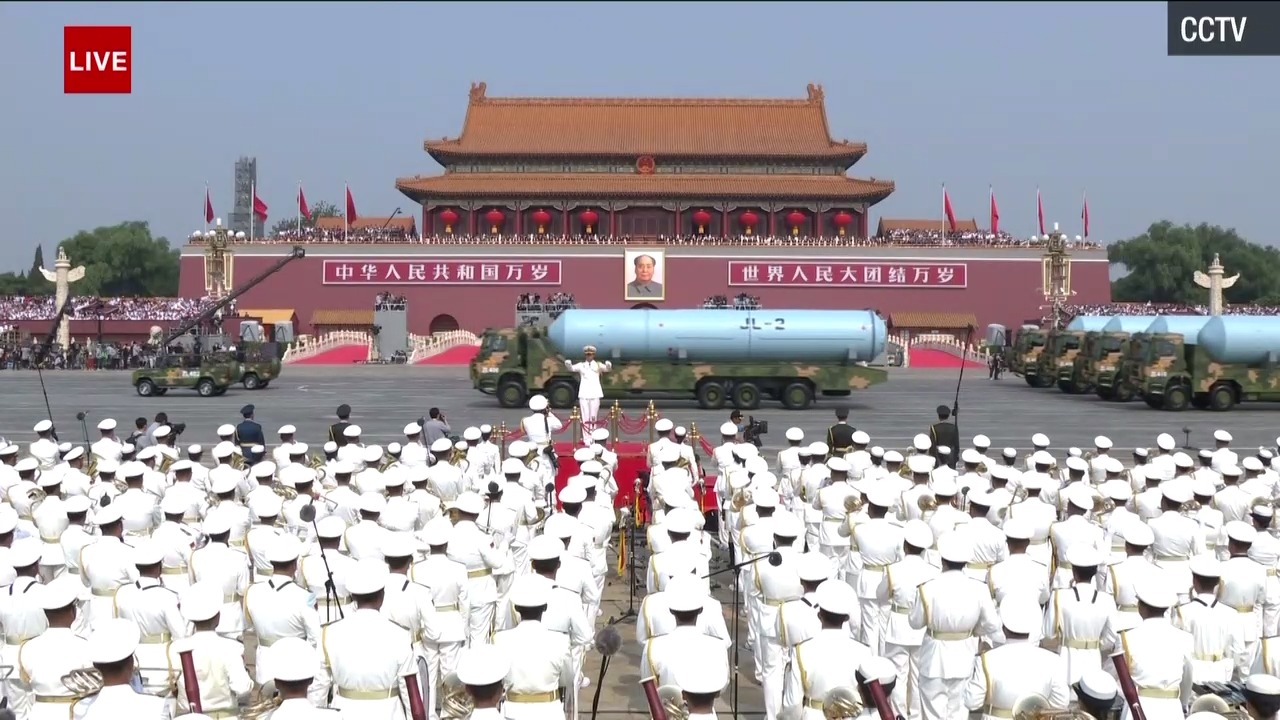 The main weapon aboard China's Jin-class fleet of nuclear-powered ballistic missile submarines, the JL-2 submarine missiles are parading down Chang'an Avenue. Four of the subs are in service, with two more under construction.
Each sub can carry 12 of the single-warhead JL-2 missiles. With an estimated range of 4,473 miles (7,200 kilometers), it is regarded as more of a regional than global weapon.
That range puts targets from India to Alaska in range from coastal Chinese waters, the BAS report says. But for it to threaten the continental US, for instance, the subs would have to get past formidable US anti-submarine choke-points around Japan and deep into the Pacific.
A longer-range SLBM, the JL-3, was reportedly tested in late 2018 and again in June this year, according to Jane's Defence Weekly, but that missile remains in development and it would be a surprise to see it on October 1.
Still, the Chinese SLBM force falls short of the United States. The US Navy's Ohio-class ballistic submarine fleet numbers 14, with each of those subs capable of carrying 20 Trident missiles. Each of those missiles can carry up to 10 warheads.