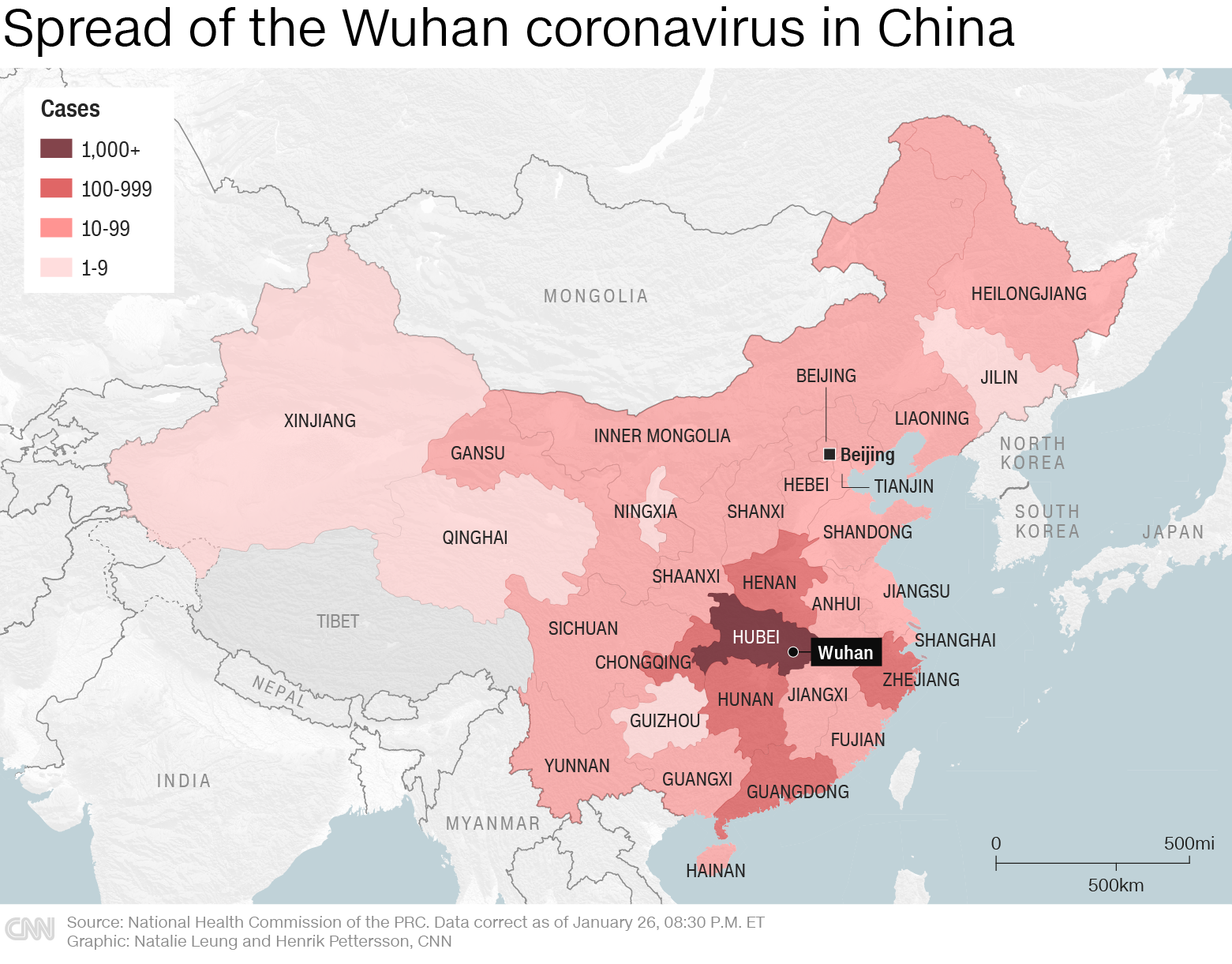 The death toll from the Wuhan coronavirus has topped 100, and authorities in China and across the world are working to contain the disease.
If you're just joining us, here's the latest:
The casualties: 106 people have died, all in mainland China. There are more than 4,515 confirmed cases across the country, and 70 confirmed cases outside China, including the US, Australia, France and Germany.
Accelerating spread: The virus appears to be spreading rapidly -- there was a 65% jump in reported cases in mainland China in just one day. Germany and Japan have both confirmed cases of patients who tested positive for coronavirus, but who did not visit Wuhan themselves. 
China's response: Some 60 million people are under travel restrictions in Hubei province. The provincial capital, Wuhan, is under almost complete lockdown, with no movement in or out. In several cities, businesses and schools have been closed for the next few weeks.
Hospitals under strain: Hospital staff in Hubei province are struggling to cope with the number of patients, and supplies are running low. China has deployed 1,800 more medical personnel to the province to help.
Global response: Numerous countries, including the US, have stepped up airport screenings and warned their citizens not to travel to China. Some countries, including Indonesia and the Philippines, have restricted Chinese tourists. Others have begun to plan for the evacuation of their citizens from Wuhan. Hong Kong is to stop issuing individual travel permits for travelers from mainland China.
Race to contain virus: Chinese and international scientists are studying the virus, tracking its origin and working on a vaccine -- but it could take months for clinical trials to begin and more than a year before any such drug becomes available.