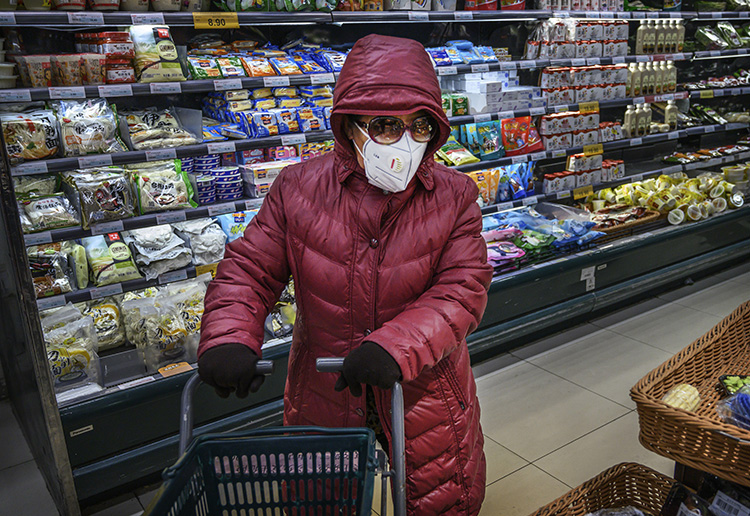 As of Wednesday, there were 5,974 confirmed cases of the virus in China, including 132 deaths, according to the National Health Commission (NHC).
The number of cases grew by almost 1,500 from Tuesday, a more than 30% increase.
From Sunday to Monday the number of cases confirmed in China had jumped by 65%.
With the number of confirmed cases increasing day by day, concern is growing over the global spread of the virus. Numerous countries, including the US, have stepped up airport screenings and warned their citizens not to travel to China. Some countries, including Indonesia and the Philippines, have restricted Chinese tourists.
Chinese authorities say they are throwing everything they have into containing the infection within its borders.
Wuhan's Communist Party chief Ma Guoqiang said in a press conference that the sudden increase in confirmed cases is down to more efficient testing measures.
Before January 14, all the testing for the Wuhan coronavirus was done by the Chinese Center for Disease Control and Prevention, which as a "very long process," Ma said.
"To confirm a case in Wuhan, (we) needed to send his sample to the national CDC," he said.
To speed up that process, from January 16 the Chinese central government allowed the Hubei provincial CDC to conduct the tests.
"So our samples are no longer required to be sent to Beijing, and can be tested at the provincial CDC, with a capacity of testing about 300 cases (per day)," Ma said.
The rate of testing also increased from January 24, as nine hospitals could test the samples, "which drastically increased our testing capacity and efficiency."
This does not mean the speed of the disease has increased drastically," Ma said.