January 29 coronavirus news
6:45 a.m. ET, January 29, 2020
UAE confirms four cases of Wuhan coronavirus 
The United Arab Emirates has confirmed four cases of the coronavirus, the UAE's Ministry of Health and Prevention said in a statement Wednesday.
The four reported cases are all within a single Chinese family from Wuhan, the ministry said.
"The general health situation is not a cause of concern," the ministry said.
There are at least 5,974 confirmed cases of coronavirus in mainland China -- including 132 deaths -- and at least 86 cases outside of mainland China. 
6:54 a.m. ET, January 29, 2020
UK citizens returning from Wuhan will be quarantined for 14 days
UK Health Secretary Matt Hancock announced Wednesday that "anyone who returns from Wuhan will be safely isolated for 14 days, with all necessary medical attention."
"We are working hard to get British nationals back from Wuhan. Public safety is the top priority," Hancock said.
The UK's Foreign Office warned people against traveling to mainland China in all but essential cases on Tuesday, and British Airways suspended all direct flights between the United Kingdom and China on Wednesday.
6:05 a.m. ET, January 29, 2020
Chinese football team told to stay in hotel as Australia confirms seven cases of coronavirus
Australia now has seven confirmed cases of the Wuhan novel coronavirus, as the state of Queensland confirmed its first patient on Wednesday.
A 44-year-old Chinese man from Wuhan was confirmed to have the virus and is now in hospital isolation, according to a statement from Queensland's Chief Health Officer Dr. Jeannette Young. A second case of coronavirus was also confirmed in Victoria state on Wednesday.
Chinese football team told to stay in hotel: Young advised that all returned travelers from Hubei Province should self isolate for 14 days after leaving the area. She also noted that authorities have asked a Chinese football team of 32 who arrived in Brisbane to stay in their hotel rooms until February.
"We are working closely with the hotel and the 32 individuals concerned – who are all well and not showing symptoms – and we have Queensland Heath staff present at the hotel. The hotel is in the process of alerting other guests and staff and making suitable arrangements," Young said in the statement, adding that individuals will be transferred to hospital if they show symptoms.
"We want to reassure the public, no one else in this hotel, including staff, is at risk."
What will happen to Australians in China? Prime Minister Scott Morrison said the government would evacuate "all Australians out of Hubei province ... focusing on the young, especially infants and the elderly." There are more than 600 Australian citizens in Hubei, according to Australian Associated Press news agency.
6:24 a.m. ET, January 29, 2020
India urges citizens to refrain from traveling to China
India's health ministry has issued an updated travel advisory against visiting China due to the Wuhan coronavirus.
Please refrain from travelling to #China," the Wednesday advisory said. The warning comes hours after a previous tweet from the health ministry urged Indians to avoid non-essential travel to China.
The Indian government said on Monday that steps "may be taken" to prepare for a possible evacuation of Indian nationals in Wuhan.
5:57 a.m. ET, January 29, 2020
Alpine Ski World Cup races canceled in China
The International Ski Federation (FIS) announced today that the upcoming men's World Cup races, which were scheduled for mid-February in Yanqing District in the Chinese capital Beijing, will be cancelled due to the coronavirus outbreak.
In a statement, FIS President Gian Franco Kasper said they had made the decision "with great regret."
The health and welfare of the athletes and all participants must take priority," he said.
The organization will provide more information later on the rescheduling of canceled races from Yanqing, the statement said.
Yanqing is located approximately 74 kilometers (46 miles) from the center of Beijing, which has recorded 91 confirmed cases of the virus including 1 death.
The district is also the proposed site of several events in the forthcoming Beijing 2022 Winter Olympics, including alpine skiing, bobsleigh, skeleton and luge.
Some background: With authorities still racing to learn more about the virus and how it spreads, many events and public gatherings have been cancelled in an attempt to limit the spread of disease.
Theme parks in Hong Kong and Shanghai have closed. Chinese New Year festivities -- one of the most important, beloved holidays of the year -- were canceled this past weekend in major cities like Beijing. Schools have been suspended and businesses closed for the following weeks in affected areas.
4:44 a.m. ET, January 29, 2020
South Korea is sending charter flights to Wuhan on Thursday
South Korea will send charter flights to evacuate citizens in Wuhan on Thursday morning local time, the government announced today.
It is the government's basic duty to look after the citizens who are in isolated condition and under severe fear of diseases," said Vice Health Minister Kim Gang-lip.
He also asked the public to understand the plight of the stranded citizens and welcome them home.
The government estimated there are about 700 South Koreans in Wuhan who registered to return to South Korea. Only those showing no symptoms of the coronavirus will be allowed to board the flight, Kim said.
Those who wish to take the flight will go through an inspection process by medical staff from Seoul before being allowed to board the plane, and will be responsible for the cost of the flight. 
When the flight arrives in South Korea, those citizens will then stay at two government-provided facilities in Chungcheong Province for 14 days, to prevent possible infection from spreading. They will receive a medical check-up twice a day.
4:39 a.m. ET, January 29, 2020
Turkey will evacuate 32 citizens from Wuhan 
A total of 32 Turkish citizens in Wuhan will be evacuated in the next few days, said the Turkish ambassador to China on Wednesday.
Speaking to the Haberturk news channel, Emin Onen said the Turkish citizens are Wuhan residents, tourists and people who were there for trade and business. 
Turkish and officials have begun the official process, and the 32 citizens are in good health, Onen said.
No virus detected. We are in touch with Chinese authorities. We will bring them ASAP," he said. 
The ambassador said he cannot give an exact schedule of when the citizens will be evacuated. The plane will land in Wuhan to pick up passengers but it is unclear whether they will be taken back to Istanbul or Ankara. 
Onen said the 32 people will be quarantined for some time.
4:36 a.m. ET, January 29, 2020
What it looks like in Wuhan, the center of the outbreak
The Chinese city of Wuhan, where the coronavirus outbreak began, has been in lockdown since last week in an attempt to contain the spread of the virus.
There is no movement in or out of the city. Transport within the city has also been halted or limited, and the roads are empty of cars. The streets are mostly empty as people stay at home, afraid of being infected outside.
There is also construction going on -- Chinese authorities are building a brand-new, 1,000-bed hospital in the city. They say it will be built in one week's time, and will be ready for use by February 3.
This isn't the first time they've built hospital in mere days. During the 2003 SARS crisis, Xiaotangshan Hospital was constructed in six days and seven nights in Beijing, and used to treat almost 700 SARS patients.
Anyone who isn't home in Wuhan right now is on high alert and taking extra precautions. In a hotel, staff take the temperature of any guest that enters the building -- not that there are many. A photo of the hotel cafe shows empty chairs and tables.
There are some who choose to brave the risk and continue on with daily life. Some residents simply put on protective face masks -- then go about exercising in parks, biking around the city, or buying groceries at the store.
3:40 a.m. ET, January 29, 2020
Hospitals in Seoul are preparing for the outbreak to hit South Korea
South Korea has found four confirmed cases of Wuhan coronavirus so far, prompting medical teams to set up pop-up testing facilities.
At Seoul's National Medical Center, where a coronavirus patient is being treated, a tent has been set up outside the hospital for testing -- so that potential virus patients won't mix with other uninfected patients inside the building.
Doctors at the hospital say they are concerned about the ability of the virus to mutate and spread, and anticipate treating a large number of potential patients in the coming days.
Seven individual rooms have been prepared with a bed in each, waiting for potential patients to arrive.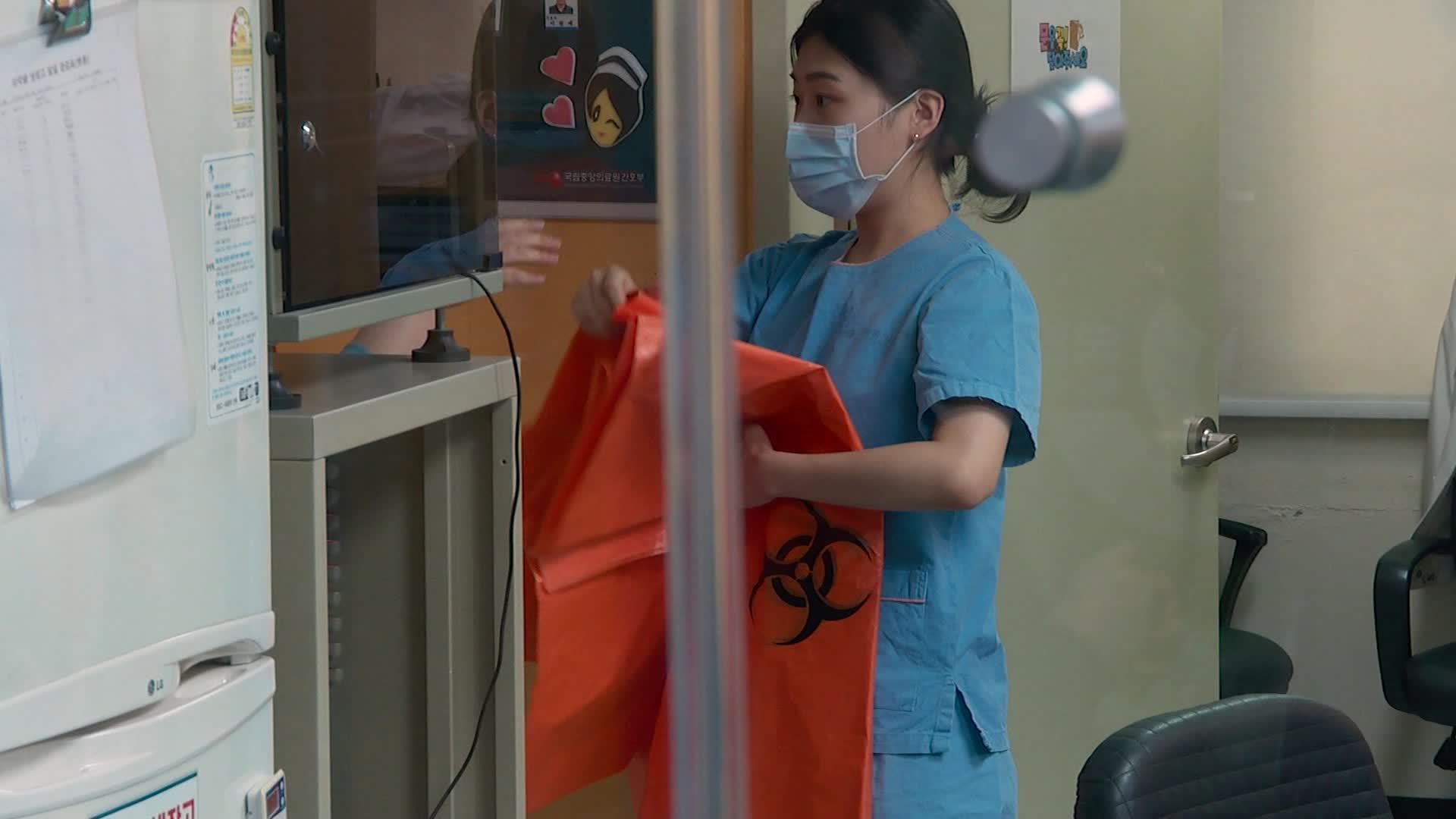 People who arrive to get tested are given a CT scan to detect viral pneumonia. A 55-year-old South Korean man was brought in last Friday and confirmed with the virus after traveling from Wuhan. 
Doctors say he is stable, but the next week could be critical in stemming the spread of the virus. 
Take a look inside the hospital: