More than 7,300 people are being quarantined on two cruise ships off Hong Kong and Japan because of concerns that passengers and crew have been exposed to the Wuhan coronavirus.
One of the vessels -- the Diamond Princess -- is anchored off the coast of Yokohama, near Tokyo. It has 1,045 crew and 2,666 passengers -- including 428 Americans -- on board, and ended its planned 14-day itinerary early.
Japan's Health Ministry said that 20 people on board the cruise liner had been infected. Passengers on board will remain under quarantine for at least 14 days, "as required by the Ministry of Health," the cruise company said in a statement.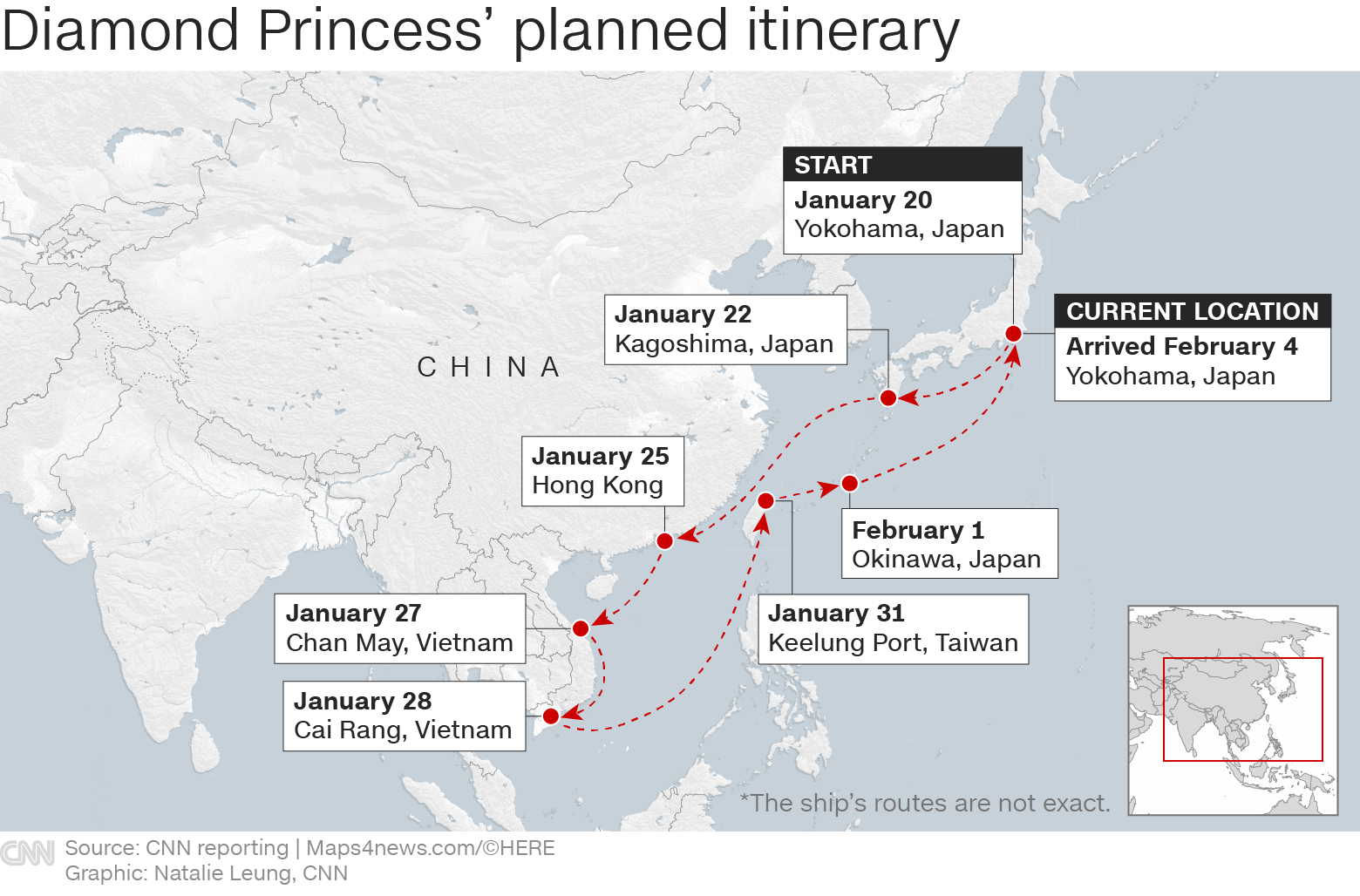 WATCH MORE HERE: