9:16 p.m. ET, March 2, 2020
9:16 p.m. ET, March 2, 2020
Kirkland puts more firefighters in quarantine after dealing with coronavirus patients
From CNN's Julia Jones and Andy Rose
The city of Kirkland, Washington, is putting two more firefighters in quarantine as a result of possible exposure to coronavirus.
There are now 27 firefighters in quarantine after having responded to coronavirus calls at the Life Care Center nursing facility, city spokeswoman Kellie Stickney said in a statement
That figure includes 19 firefighters who were moved into isolation, with some showing possible symptoms of coronavirus, according to Doug Stern, spokesman for the International Association of Fire Fighters.
An additional 10 firefighters are in quarantine from the nearby Redmond and Woodinville Fire Departments, along with two Kirkland police officers.
9:07 p.m. ET, March 2, 2020
Coronavirus death toll rises to 28 in South Korea
From CNN's Sophie Jeong and Jaide Timm-Garcia
The death toll from the coronavirus has reached 28 in South Korea with 600 newly confirmed cases, raising the national tally to 4,812 cases, the South Korean Centers for Disease Control and Prevention (KCDC) said in a news release Tuesday.
Among the additional cases, 519 are from Daegu city and 61 are from North Gyeongsang Province, which surrounds Daegu city.
Daegu city alone accounts for 74.8% of the overall national confirmed cases.
When combined, North Gyeongsang Province and Daegu city account for 89% of the national total of confirmed novel coronavirus cases, according to the KCDC.
9:03 p.m. ET, March 2, 2020
Redmond, Washington, declares state of emergency amid coronavirus concerns
From CNN's Andy Rose
The city of Redmond, Washington, declared a state of emergency due to the coronavirus, according to a news release from the city. 
The state of emergency does not call for any immediate changes by the government or residents. The city said the declaration is intended to make it easier to ask for additional resources to deal with coronavirus.
Redmond is best known as the worldwide headquarters of Microsoft and is only 4 miles from Kirkland, Washington, where six patients died after contracting coronavirus infections, and dozens of first responders are in quarantine.
8:27 p.m. ET, March 2, 2020
Australia confirms 31st case of novel coronavirus
From CNN's Eric Cheung and Carly Walsh
Australia confirmed an additional case of coronavirus in Queensland Tuesday, bringing the country's total number of cases to 31, Queensland Health announced in a statement.
The latest patient is a 20-year-old man from China who had traveled to Dubai for more than two weeks before entering Australia, the statement said.
The man is currently in stable condition.
8:25 p.m. ET, March 2, 2020
Twitter encourages all employees to work from home
From CNN's Andy Rose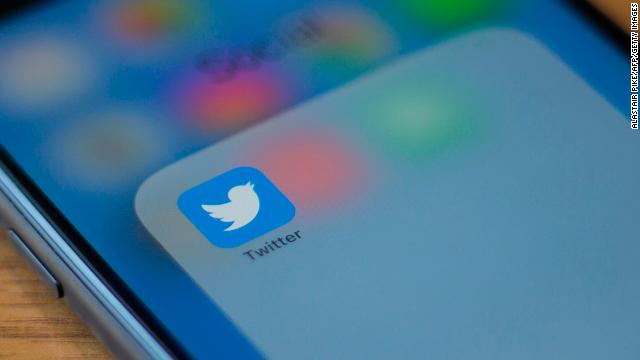 Twitter is asking all of its employees worldwide to stay away from their offices until further notice to avoid spreading the novel coronavirus, the company said in a message posted Monday on the its official blog.
Beginning today, we are strongly encouraging all employees globally to work from home if they're able," wrote Jennifer Christie, chief human resources officer.
The guidance is not mandatory for most employees, and Christie said Twitter's offices will remain open. 
The company will be deep cleaning its facilities to protect employees who feel they need to come to work. Christie said they are taking steps "out of an abundance of caution and the utmost dedication to keeping our Tweeps healthy."
Employees based in Hong Kong, Japan and South Korea are now required to work from home, due partially to government restrictions already in place in those countries.
The company announced Saturday it was suspending all non-critical business travel and events.
8:32 p.m. ET, March 2, 2020
Carnival Cruise Lines changing some itineraries over coronavirus concerns
From CNN's Jamiel Lynch and Amanda Jackson 
Carnival Cruise Lines is changing some ship itineraries as some countries are not allowing ships to dock because of concerns over coronavirus. Carnival said in a statement it is changing itineraries for ships scheduled to sail to Grand Cayman and Jamaica this week.
"A number of Caribbean destinations continue to work through their policies with regards to cruise ship visits. And while we are following all US CDC and World Health Organization screening protocols and guidelines, we want to avoid any possibility of a visit to a destination where there is uncertainty or we risk being turned away," the cruise line said in a statement.
8:17 p.m. ET, March 2, 2020
San Antonio is suing the federal government over coronavirus quarantine protocol
From CNN's Pierre Meilhan
The city of San Antonio filed a lawsuit Monday against the federal government, including several agencies such as the Centers for Disease Control and Prevention, the Justice Department and the Department of Health and Human Services, to prevent further releases of individuals who have been quarantined at Lackland Air Force Base without the city's input and demands.
The move follows the CDC's release of a woman from quarantine at Lackland AFB, who later tested positive for the coronavirus.
The litigation filed in US District Court aims to obtain a temporary restraining order over the government's actions to release individuals from quarantine and the government's "failure to consult with and incorporate local government in the planning and implementation process, and risks imposing a serious burden on the City's emergency services."
As part of its efforts to protect its community from the outbreak, the city is also demanding that patients undergo three tests for coronavirus, instead of the current two, as part of the protocol to end their quarantine.
The lawsuit is also seeking a protocol that would be agreed between the city, the state of Texas and the CDC prior to releasing patients who are under quarantine.
City officials are also asking the court to maintain the status quo of the surgeon general's exercise of quarantine authority. The surgeon general, with the approval of the health and human services secretary, is legally authorized to make and enforce a quarantine if he deems it necessary to prevent the introduction, transmission or spread of communicable diseases from foreign countries into the United States.
8:13 p.m. ET, March 2, 2020
Australia may use biosecurity laws to detain citizens suspected of carrying coronavirus, attorney general warns
From CNN's Eric Cheung 
Australia will consider invoking the Biosecurity Act to detain its citizens suspected of carrying the coronavirus, Attorney General Christian Porter warned Monday.
In an interview with CNN affiliate Sky News Australia, Porter said there is a range of powers available that will allow the government to control people's movements as it handles outbreaks such as the novel coronavirus.
He said detention may be an option for those who refuse to cooperate with health officials, including undergoing "a brief decontamination" or providing "information on where they have been or who they have been in contact with."
The government will also consider declaring "human health zones" that will require everyone entering or leaving a certain area to be screened.