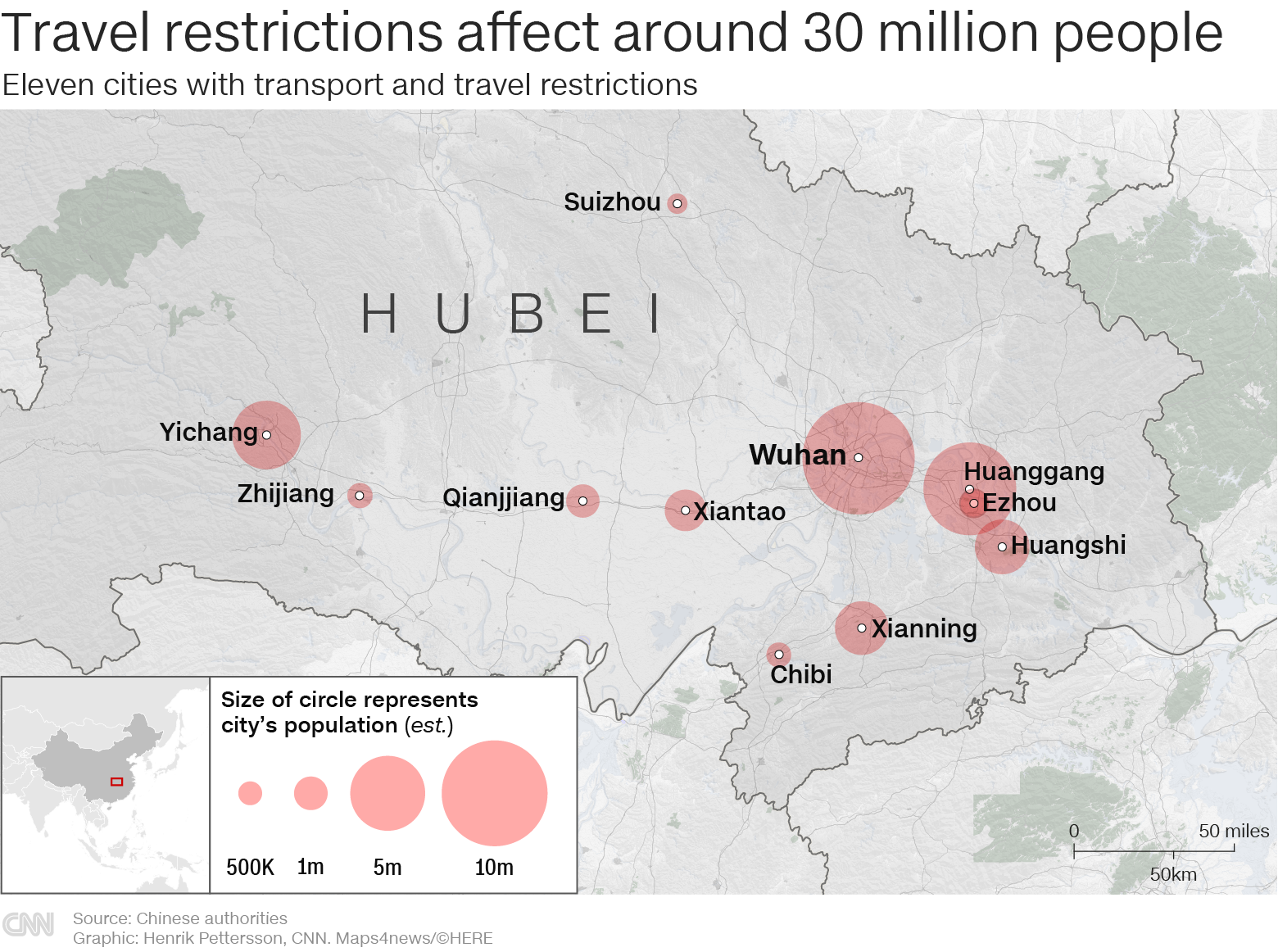 Suizhou is the 11th city in China's Hubei province to have travel restrictions imposed on it, as authorities scramble to stop the spread of the Wuhan coronavirus. 
Transport bans of varying degrees have also been placed on the following cities: Wuhan, Ezhou, Huanggang, Chibi, Xiantoa, Zhijiang, Qianjjiang, Huangshi, Xianning and Yichang.
All the cities cover a population of roughly 32.2 million people.
Restrictions include shutting down railway stations, bus stations, intercity transport links, or preventing private vehicles from driving on certain roads.
Authorities have yet to announce when these restrictions will be lifted.