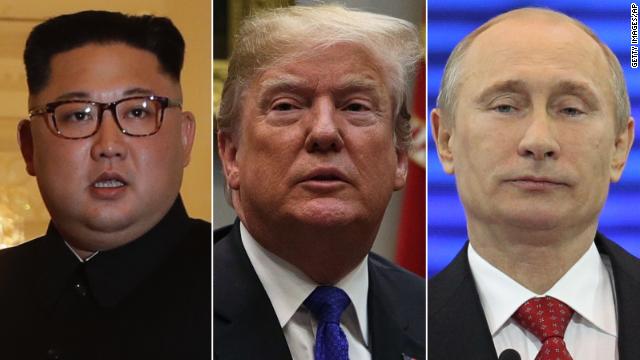 Some analysts believe that Putin's meeting with Kim is something of a coup, following the collapse of the Hanoi summit and the current tenuous status of North Korea-US talks.
"Putin has been trying to get the North Korean leader to Russia for a long time," said Andrey Kortunov of the Russian International Affairs Council.
But Robert Kelly, a professor of international relations at South Korea's Pusan National University, thinks Kim is "shopping around for a deal -- playing the various actors off each other, looking for wins and bargains along the way."
"That we all seem to think it's all about Trump is our own American blindness. Russia can't give Kim much -- beyond a safe place to park illicit income. The trip is more about stirring other interlocutors into renewed talks/concessions," Kelly said.