Dozens killed in Christchurch mosque attack
2:05 a.m. ET, March 15, 2019
At least one attacker is an Australian citizen, PM Morrison says
Australia's Prime Minister Scott Morrison has said at least one of the Christchurch attackers is an Australian born citizen.
Speaking at a press conference in Sydney Friday, Morrison condemned the attackers as "extremist right wing, violent terrorists."
"Australia and New Zealand, we're not just allies, we're not just partners, we're family and as family members with our New Zealand cousins today, we grieve, we are shocked, we're appalled, we're outraged," he said.
2:01 a.m. ET, March 15, 2019
US police beef up security at mosques after New Zealand shootings
Police in Los Angeles, New York and Minneapolis have announced they will be reassessing security at mosques in both cities in the wake of the New Zealand attacks.
"There are no known credible threats to our mosques in Minneapolis and we will be providing additional patrols," the Minneapolis police force said.
Los Angeles police said their thoughts and prayers were with those in Christchurch after the "horrific" attack and would be providing "extra patrols around mosques."
2:00 a.m. ET, March 15, 2019
New Zealand sport icons voice support for Christchurch victims
New Zealand's world famous All Blacks rugby team said in a statement they "stand with" Christchurch and the victims of the mosque attacks.
"Our thoughts and sympathies are with everyone affected by today's tragedy. Stay strong. Kia Kaha," the team said on their official Twitter.
New Zealand boxer and rugby player Sonny Bill Williams posted an emotional video to Twitter, saying he "couldn't put into words what he was feeling right now."
"Everyone that has been killed today in Christchurch, your families ... You guys are all in paradise and I'm just deeply deeply saddened that this would happen in New Zealand," Williams said through tears.
2:12 a.m. ET, March 15, 2019
"It just doesn't feel real": Mother waits for word of her son
Rosemary Omar has been waiting for four hours close to one of the mosques for word of her son, 24-year-old Tariq.
Rosemary said she dropped her son off at the mosque then drove round the back to find a car parking space when she heard multiple gunshots ring out.
She drove back around the front of the mosque and saw "lots of bodies outside."
"We've just been waiting here since just to see if our son is alright but he's not answering his phone," she said.
Rosemary said police have told her to wait for news of whether her son is alive or dead. "I just feel quite dead to be honest, quite numb. I don't know," she said.
"It just doesn't feel real."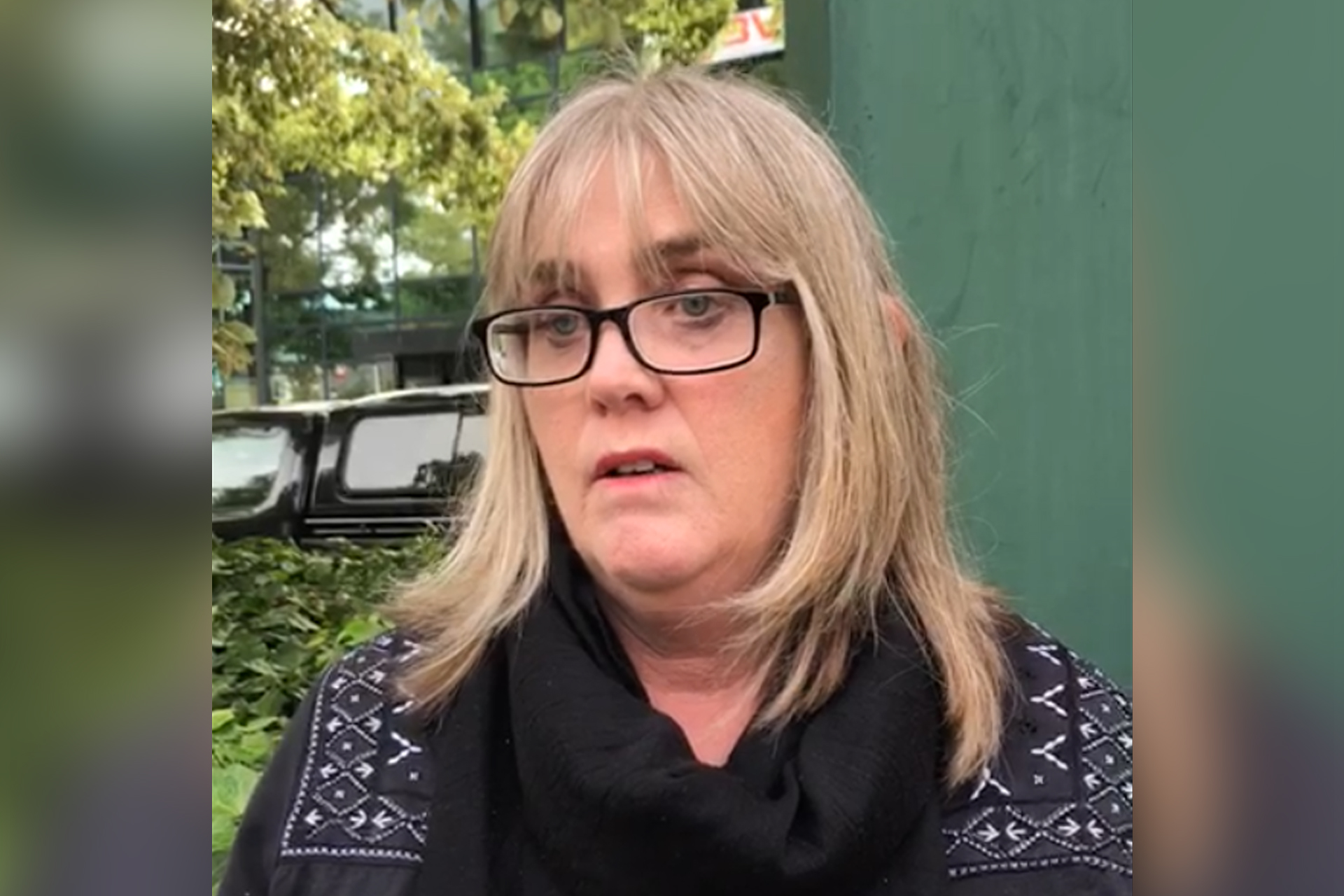 1:37 a.m. ET, March 15, 2019
Attacker posted 87-page "anti-immigrant, anti-Muslim" manifesto
So far, police have arrested four people in connection with the attack on two Christchurch mosques -- three men and one woman.
In a social media post just before the attack, an account that is believed to belong to one of the attackers posted a link to an 87-page manifesto that was filled with anti-immigrant, anti-Muslim ideas and explanations for an attack. The manifesto was not signed.
TVNZ journalist Anna Burns-Francis told CNN at least one of the shooters is believed to be an Australian national, while a witness from the scene described a man "white, aged in his 30s or 40s and wearing a uniform."
CNN has not been able to independently confirm any information about any of the attackers at this stage.
1:27 a.m. ET, March 15, 2019
Facebook removes graphic video believed to show mosque shooting
A spokeswoman for Facebook New Zealand, Mia Garlick, said videos which appeared to show the Christchurch shootings have been taken down.
"New Zealand Police alerted us to a video on Facebook shortly after the livestream commenced and we quickly removed both the shooter's Facebook and Instagram accounts and the video," the spokeswoman said.
The disturbing video which has not been verified by CNN, appears to show a gunman walking into the mosque and opening fire.
New Zealand police have asked social media users to not share the video which has already been distributed widely online.
1:15 a.m. ET, March 15, 2019
Lockdown on Christchurch schools is lifted
The strict lockdown on Christchurch's school has been lifted, New Zealand police announced on their social media.
"We would like to reassure members of the public that there is a large police presence in the city and the safety of the community is our priority," the statement said.
It follows the announcement that four people have been arrested over the attack on two mosques -- three men and one woman.
There is no news yet on whether the lockdown on government buildings has been lifted.
1:26 a.m. ET, March 15, 2019
Friday prayer is the busiest time for New Zealand's mosques
The shootings occurred on Friday -- the busiest day for many mosques around the world when Muslims convene for the Friday prayer.
Many Muslims take time off of work to join their congregation and the Friday prayer normally takes place at around midday. Police said they received reports of shots fired at 1.40 p.m. local time.
Muslims across New Zealand have been advised by the authorities to avoid attending mosques today.
1:06 a.m. ET, March 15, 2019
Shooter believed to be an "Australian national": TVNZ
TVNZ journalist Anna Burns-Francis told CNN at least one of the shooters is believed to be an Australian national.
The journalist said that emergency services from across New Zealand have been sent to Christchurch to assist in the growing emergency situation.
She said TVNZ has confirmed nine deaths already although there could be many more in the two attacks. Police have not given any official numbers as yet but said it is "significant."
"This is a deeply unsettling, disturbing attack, we've never witnessed anything like this before in New Zealand," she said.
CNN has been unable to verify the nationality of the gunmen or a possible death toll.