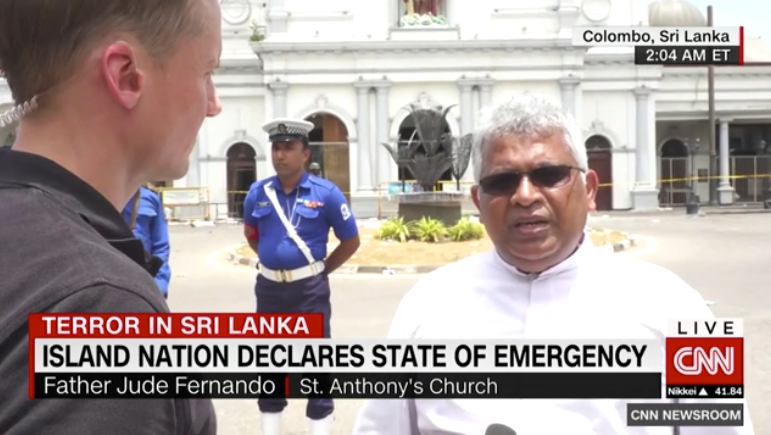 CNN's Will Ripley is at St. Anthony's Shrine in Colombo, the scene of one of Sunday's bombings. It remains an active crime scene and the interior is so badly damaged that investigators haven't been able to examine it all yet.
Ripley spoke to Fr. Jude Fernando, the administrator of the holy site, who said that when the blast went off around 8.45 a.m., he was in his office and just about to walk into the church.
"I came inside the church and I saw people screaming, crying and I started, with the help of the community, and staff and priest, to send each and every one to the hospital," he said.
He said the church was packed because it was Easter Sunday -- around 1,000 devotees were in attendance, he estimated.
Fernando appealed to Sri Lankan Christians to "please be calm and quiet and pray, because our God is not a god of revenge, he's a god of love, he's a god of peace... let's follow our master and spread the good news.
"Continue to pray for one another, and don't do any harmful acts," he said.
Watch the video here.