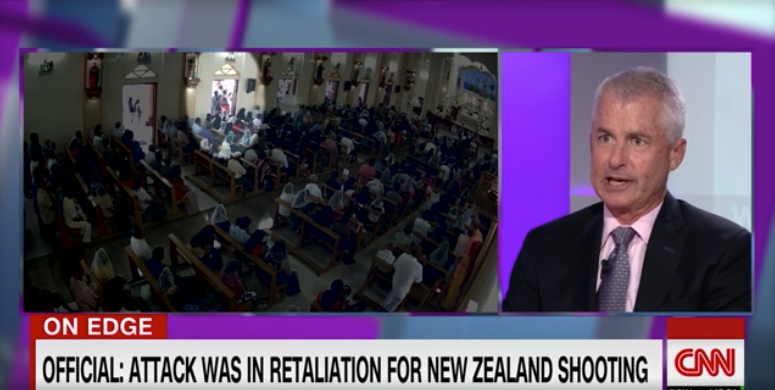 Former FBI Senior Intelligence Adviser and CNN contributor Phil Mudd warned on Tuesday that focusing on local group National Tawheed Jamath (NTJ), which has been accused of carrying out the blasts, could leave the country open to another attack.
NTJ has not claimed the attacks. Meanwhile, ISIS did claim responsibility for the bombings last night, but its involvement has not been proven.
"If you have an ISIS claim of responsibility, given ISIS and what they've done, in places like Europe, the Middle East and elsewhere, you gotta sit back and take it seriously," he said.
Mudd later added:
If you're talking about an attack of this magnitude, the first question you have is imminent threat. Are there other people running around with detonators who are going to kill people? You can speculate later on what the motivation is… but right now, focus on the threat, motivation comes later.
Sri Lankan Prime Minister Ranil Wickremesinghe told reporters on Tuesday that there were "still people on the run with explosives."
Watch the whole exchange here.