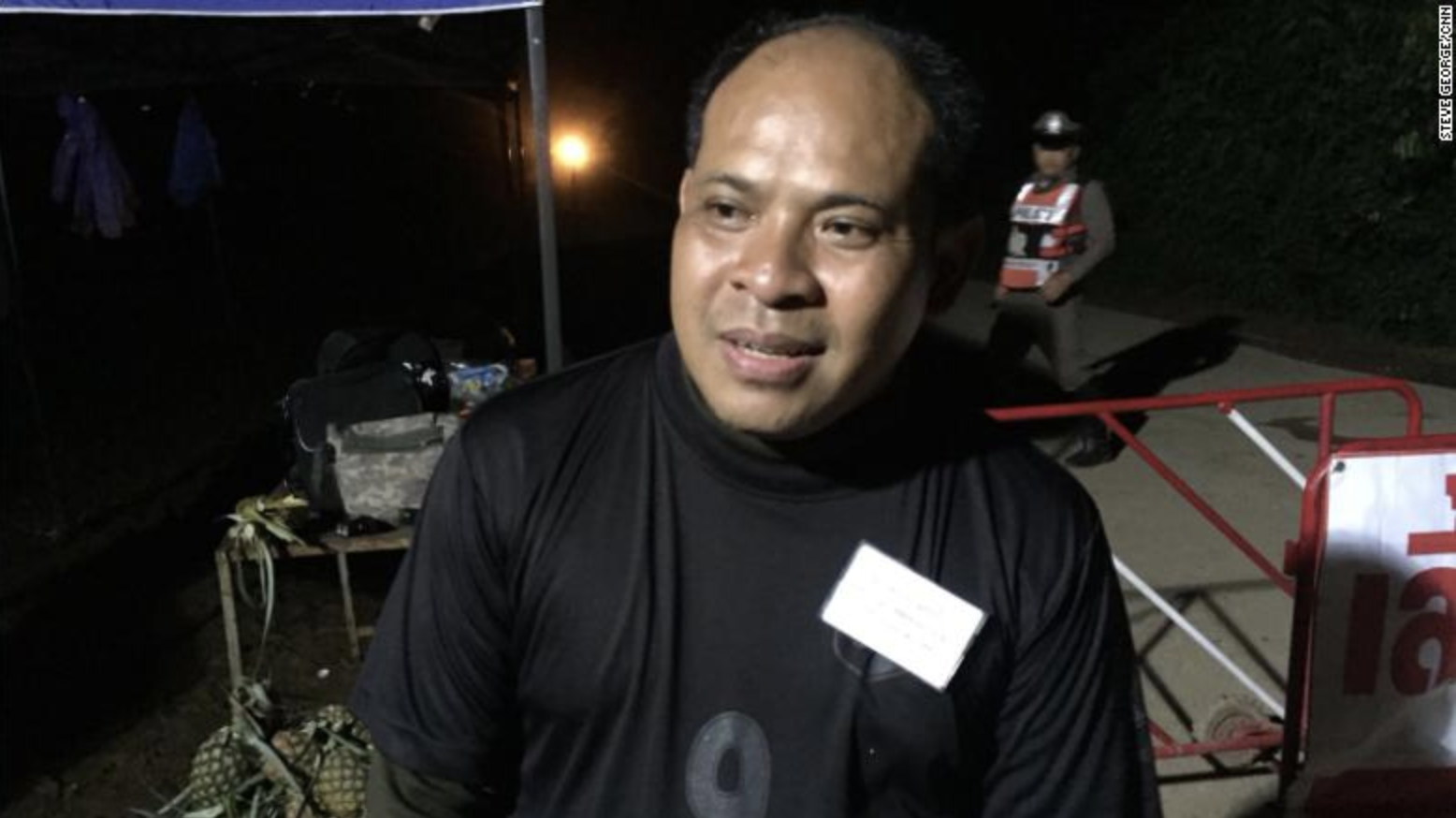 Adisak Wongsukchan, speaking exclusively to CNN from the cave complex, said he was "so happy and appreciative" of the international rescue effort that helped to free his son and the Wild Boars soccer team.
For nearly three weeks, Wonsukchan said he tried to "chip in" in any way he could, focusing his attention on supporting the teams.
Now, Wonsukchan's main focus is to hug his 14-year-old son, Akarat Wongsuchan, who, along with the rest of his team and coach, is recovering at the hospital in Chiang Rai.
"I want to hug him... and I want to tell him that I'm happy," a glassy-eyed Wongsukchan said.