What to watch on the final day at Davos
10:19 a.m. ET, January 22, 2019
Saudi Arabia: We'll pump the 'last barrel' of oil
Saudi Arabia says it will be the last man standing when the world finally weans itself off oil. And it doesn't expect that to happen for a very long time, despite the rise of renewable energy.
Oil would account for a smaller share of world energy consumption in future, but in absolute terms demand will continue to rise.
"I don't see peak [oil] demand happening in 10 years or even by 2040," Saudi Aramco CEO Amin Nasser told CNN Business' Emerging Markets Editor John Defterios.
"There will continue to be growth in oil demand … We are the lowest cost producer and the last barrel will come from the region."
According to an independent audit released earlier this month, Saudi Arabia has oil reserves of 268.5 billion barrels. Those are the second biggest in the world after Venezuela. The kingdom is currently pumping about 10.5 million barrels of oil per day, down from 11 million in November. Together with its OPEC partners and Russia, it cut production recently in a bid to stabilize prices.
10:30 a.m. ET, January 22, 2019
King of conservation meets Prince William
Here's proof that Davos is not just bankers and hedge fund billionaires.
Britain's Prince William stepped into the limelight Tuesday to interview broadcasting legend and conservation advocate David Attenborough.
The duo spoke about the effects humans have had on the natural world since Attenborough started his career as a nature TV show presenter six decades ago.
"We are now so numerous, so all-pervasive, the mechanisms that we have for destruction are so wholesale and so frightening, that we can actually just exterminate whole ecosystems without even noticing it," Attenborough said.
"We have now to be really aware of the dangers of what we're doing," he added.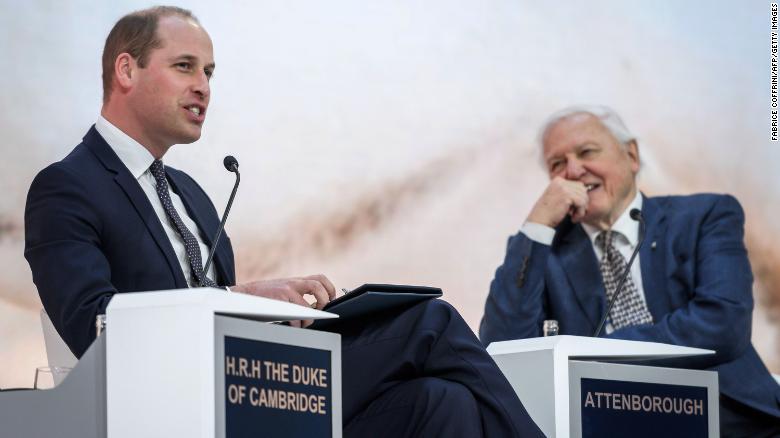 Attenborough was awarded the World Economic Forum's Crystal Award on Monday, and is among the most high-profile participants at this year's conference. He is best known as the narrator of the Planet Earth television series.
The 92-year old has a packed program in Davos. He gave a speech on Monday evening, and is due to appear on stage again later Tuesday.
Prince William appeared to enjoy the occasion.
"It's a personal treat for me to be sitting here and ask you questions. Normally it's me having to endure the questions," he said.
9:06 a.m. ET, January 22, 2019
Marty Baron: Trump administration let Saudi Arabia off the hook over Khashoggi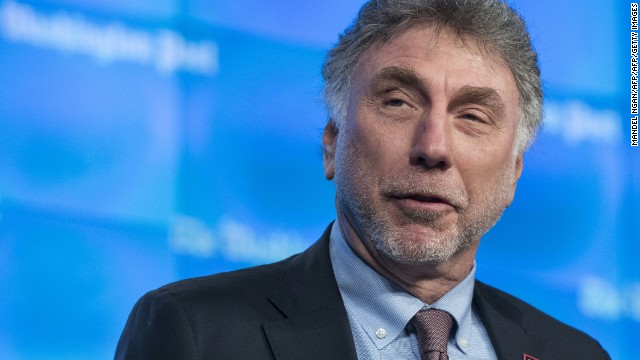 Marty Baron, the executive editor of the Washington Post, has admonished the Trump administration and other governments for failing to hold Saudi Arabia to account over the murder of Post columnist Jamal Khashoggi.
The Saudi journalist was killed while visiting the kingdom's consulate in Turkey.
"We don't feel the U.S. government has put enough pressure on the Saudis," Baron said during a panel discussion on media freedom. "The world is not bringing enough pressure on a government that engages in those types of activities."
Saudi Arabia put 11 suspects on trial for the killing earlier this month. Prosecutors are seeking the death penalty for five of them. Riyadh maintains that neither Crown Prince Mohammed Bin Salman, nor King Salman, knew of the operation to target Khashoggi. US officials, however, have said such a mission could not have been carried out without the authorization of bin Salman.
Baron said that without a free press and investigative journalists, the truth about what happened would never have come out. Initially the Saudi government claimed Khashoggi walked out of the consulate on his own. Baron also said that his body has not been recovered.
8:33 a.m. ET, January 22, 2019
Again, where are the women?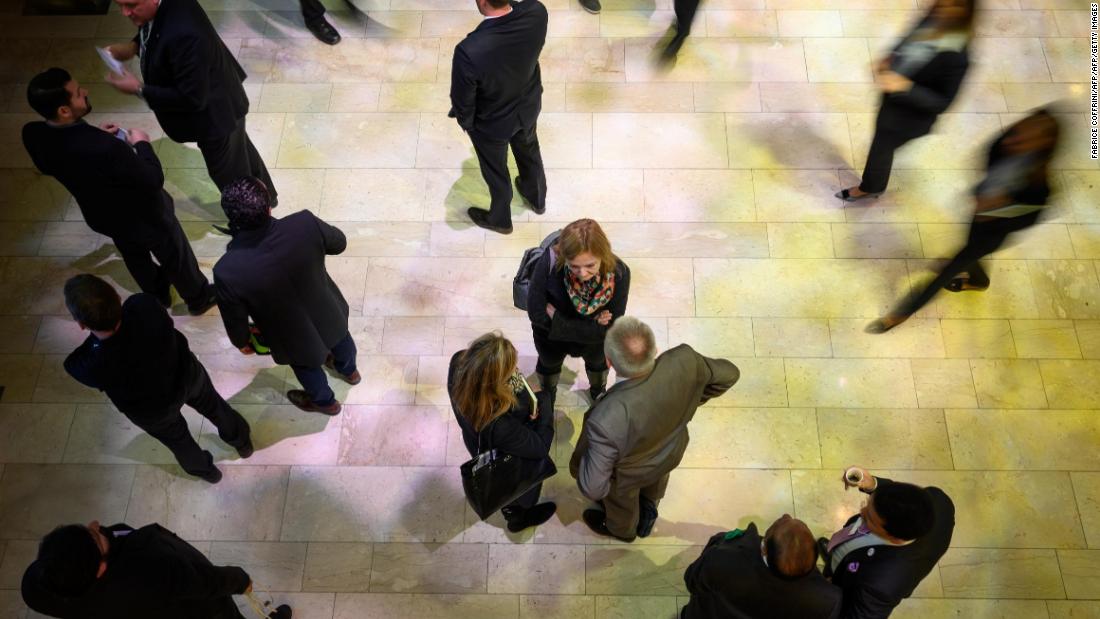 Our Ivana Kottasova is back in Davos for the fifth time. Last year, she reported that 21% of participants were women. This is what she's seeing this year, so far:
She also reports that the mood is gloomy and the weather is cold ❄️❄️
7:21 a.m. ET, January 22, 2019
UBS boss says central banks will slow up on the rate hikes
8:34 a.m. ET, January 22, 2019
One of the world's most powerful oilmen drops out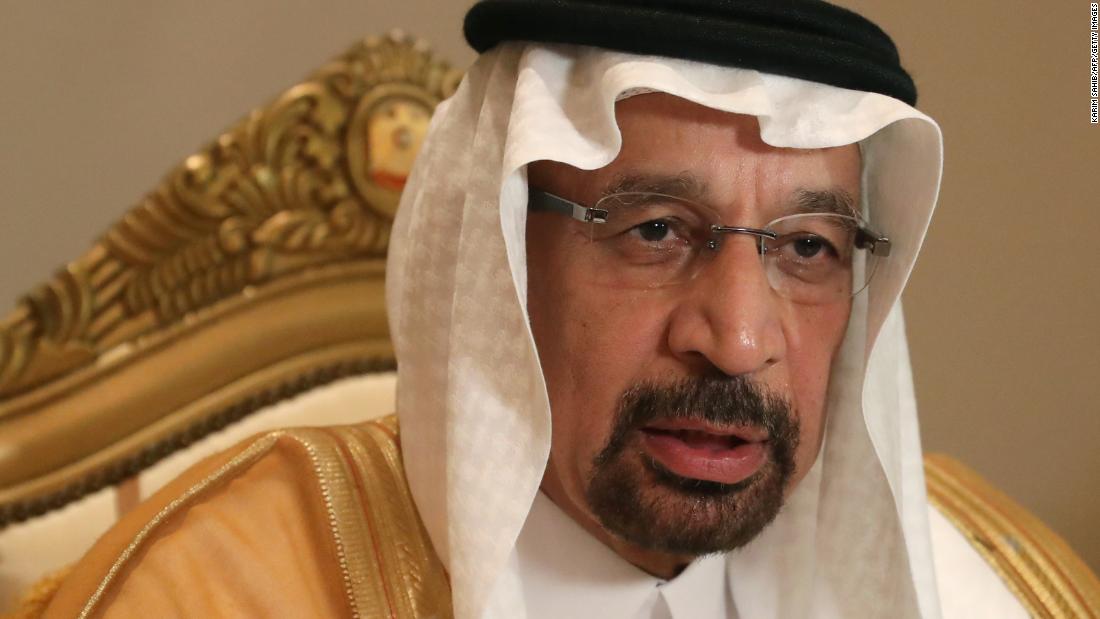 Another big name has dropped out of this week's event.
Saudi Arabia's Energy Minister Khalid Al-Falih cancelled plans to attend the World Economic Forum at short notice.
He was due to appear on a panel on Wednesday.
It is unclear why Al-Falih decided not to attend, but he joins a long list of other notable 'no-shows' this year.
8:35 a.m. ET, January 22, 2019
Bank of America CEO: Get ready for bank mergers in the US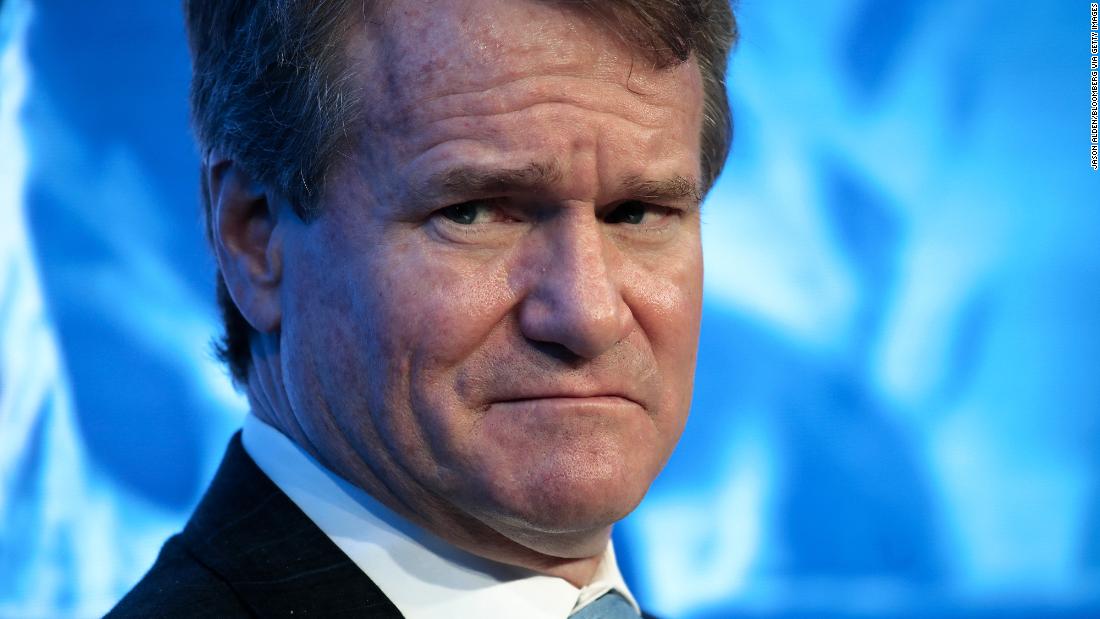 Bank of America CEO Brian Moynihan thinks a round of bank mergers in the United States could produce a competitor that rivals his firm in terms of scale.
"The emergence will come out of the consolidation of another round ... which still has to happen in the United States," he said during a panel discussion on Tuesday.
Moynihan also spoke about the challenge of doing business across international borders at a time when restrictions on foreign direct investment are increasing:
The question of operating across jurisdictions comes down to a country saying, 'I want to control the outcome for my citizens. And that takes decades to work through. The reality is, there's going to be great opportunities in those decades. There's going to be some bumps."
7:03 a.m. ET, January 22, 2019
Energy expert on US shale: 'I told you so'
Fatih Birol made a big call at last year's Davos. Now he's taking a victory lap.
The executive director of the International Energy Agency predicted last year that US oil production would skyrocket.
"We had a very bullish prediction and many people told us it was too bullish … so I said that we may revise it," he recounted during a panel discussion Tuesday.
"We did revise it, but upwards," he said.
"If anybody thinks we have seen the impact of shale evolution fully, he or she is making a big mistake," Birol added.
The US became the world's largest oil producer last year, surpassing Russia and Saudi Arabia. America's oil output soared by more than 2 million barrels per day in 2018, the biggest jump ever recorded by any country.
4:19 a.m. ET, January 22, 2019
Who's speaking at Davos on Tuesday
Tuesday features discussions by a big lineup of executives, entrepreneurs and government leaders. Among them:
Former Indian central bank governor Raghuram Rajan, Alphabet CFO Ruth Porat, Blackstone chairman and CEO Stephen Schwarzman and Bank of America CEO Brian Moynihan — Shaping a New Market Architecture
Microsoft CEO Satya Nadella — Shaping Globalization 4.0
JP Morgan CEO Jamie Dimon and Citigroup CEO Michael Corbat
Brazilian President Jair Bolsonaro
Media bosses Stephen Adler of Reuters and Marty Baron of the Washington Post, with journalist Matthew Caruana Galizia of Malta — Media Freedom in Crisis
CNNi live: Julia Chatterley interviews UPS chief executive David Abney and Richard Quest interviews Mexico's economy minister, Graciela Marquez Colin, as well as Microsoft President Brad Smith and UBS Chairman Axel Weber.