Disney unveils Disney+, its new streaming service
9:04 p.m. ET, April 11, 2019
Disney flexes its media muscle at Investor Day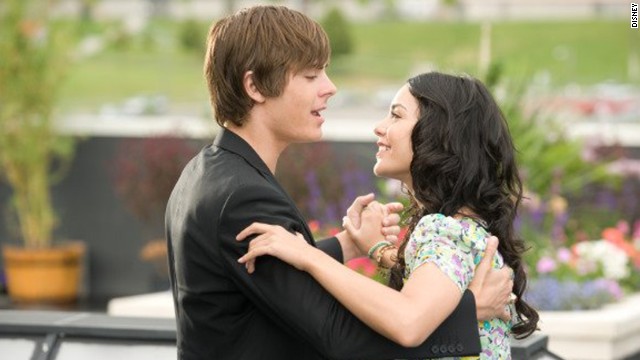 How much would you pay for Marvel, "Star Wars," Disney Animation, National Geographic and "The Simpsons"? $15? $10? How about $6.99 a month?
That's how much Disney+ is going to cost (it's even cheaper if you buy the annual subscription), and honestly I'm shocked.
The price is a pretty good deal for everything you get, and it undercuts the price of Netflix, arguably Disney's biggest competitor. I wasn't the only one surprised -- some of the investors and media members in the room gasped when the price was announced.
Time will tell who survives the streaming wars, but Disney (DIS) flexed its media muscle on Thursday and made its presence known. The mouse is in the house and it's mighty.
8:55 p.m. ET, April 11, 2019
Here are all the shows and films that will be on Disney+
There's A LOT of content coming with Disney+, so here's a list of all the series and films the company announced will be on the service:
Live Action Series:
High School Musical: The Musical: The Series
The Mandalorian
Diary of a Female President
The Falcon and the Winter Solider
Loki
Untitled Cassian Andor Series
WandaVision
Animated Series & Shorts:
Forky Asks a Question
SparkShorts
Lamp Life
Monsters at Work
Star Wars: The Clone Wars
Marvel's What If...?
Documentaries, Unscripted Series & Live Specials:
Encore!
Untitled Walt Disney Imagineering Documentary Series
Marvel's Hero Project
The World According to Jeff Goldblum
Be Our Chef
Cinema Relics: Iconic Art of the Movies
Into the Unknown: Making Frozen 2
Magic of Animal Kingdom
Marvel's 616
(Re)Connect
Rogue Trip
Shop Class
Earthkeepers
Ink & Paint
Original Films
Lady & The Tramp
Noelle
The Phineas and Ferb Movie
Stargirl
8:28 p.m. ET, April 11, 2019
Bob Iger says he's stepping down as Disney CEO in 2021 (seriously, this time)
Disney's Investor Day is about the company's future. Will Disney CEO Bob Iger extend his contract once again to be a part of that future?
"I'm expecting my contract to expire at the end of 2021," Iger said in an investor Q&A after the event.
He joked that he's said this before but that this time he means it.
In terms of Disney's strategy, Iger said that what the company is putting forward is "an aggressive strategy, but that "we need to be all in."
"We are really committed to this," Iger said. "We feel that this is the best way to success."
8:21 p.m. ET, April 11, 2019
Disney+ will be the exclusive home of "The Simpsons"
America's favorite family is heading to Disney+.
Disney+ will be the exclusive home of the longest-running sitcom in TV history, "The Simpsons."
All 30 seasons of the show starring Homer, Maggie, Bart, Marge and Lisa will be available on day one of the service.
For the announcement, the Simpsons starred in a video where they all wore mouse ears in front of statues of Darth Vader and Disney CEO Bob Iger.
8:13 p.m. ET, April 11, 2019
Here's how much Disney+ will cost and when it will launch
Disney+ will be here in time for the holidays.
The company's new streaming service will launch on November 12, 2019 in North America. It'll cost $6.99 a month and $69.99 a year.
Disney (DIS) said it expects to have 60 million to 90 million subscribers by end of fiscal year 2024.
7:54 p.m. ET, April 11, 2019
'The Mandalorian' gets its own Disney+ series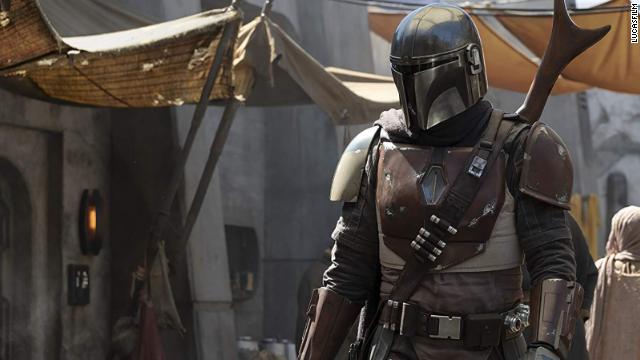 "The Mandalorian" is, by all indications, the flagship series for Disney+.
Lucasfilm president Kathleen Kennedy and director Jon Favreau, who is producing the series, said that the series will be available on day one.
The series, which follows a helmet wearing Boba Fett-esque bounty hunter played by Pedro Pascal, will be eight episodes, according to Favreau.
The director said they are currently putting the finishing touches on the show so that it "looks like 'Star Wars,'" which means a lot of visual effects.
The good news is that the sizzle reel and clips they showed looked exactly like what "Star Wars" has always look liked: adventurous, dark and set, well, you know, in a galaxy far, far away.
7:47 p.m. ET, April 11, 2019
The galaxy of 'Star Wars' films are zooming over to Disney+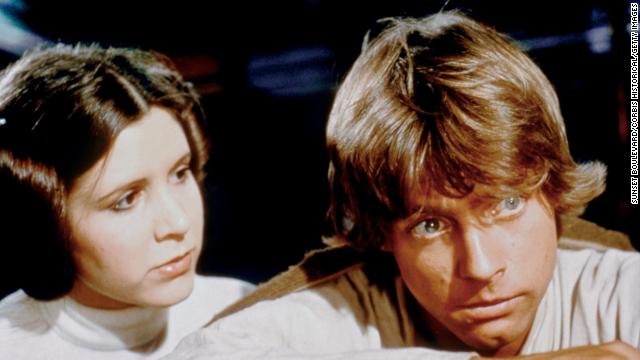 The galaxy far, far away has landed on Disney+
Lucasfilm president Kathleen Kennedy told investors that the original "Star Wars" trilogy, as well as the prequels, "Star Wars: The Force Awakens" and "Rogue One," will be on the service on day one of the service.
Other films such as "Star Wars: The Last Jedi" and "Solo" will pop up on Disney+ in the first year.
That's interesting since it indicates that Disney likely bought back the rights to show the films. They had been owned by CNN parent Turner, which is now along with its parent WarnerMedia owned by AT&T (T). Of course, WarnerMedia is planning a streaming service of its own this year.
7:35 p.m. ET, April 11, 2019
Marvel heroes are getting a ton of original shows on Disney+
Marvel is a $18.5 billion film franchise and now it'll have original shows on Disney+. A lot of original shows.
Here's the lineup, announced on stage by Marvel Studios president, Kevin Feige:
"Wanda Vision" -- This series will star Vision and Scarlet Witch (even though both were killed by Thanos in "Infinity War"). Feige didn't explain what the show was about, but showed concept art of Vision and Scarlett dressed in black and white like the family from "Leave it to Beaver."
"Falcon & Winter Solider" -- This will showcase two heroes who started as enemies and became friends (again, both were killed by Thanos). Feige said the series will be a "deeper dive" where fans will learn about these heroes.
"Loki" -- This series will star Tom Hiddleston as Thor's brother, Loki. Feige didn't say much about it other than it'll have Loki's trademark mischief (Loki was also killed by Thanos).
"What If..." -- This was Marvel's most interesting show announcement: "What If..." will be an animated series that will wonder what life would've been like if things went a different way. For instance, Feige said that he first episode the show will ask what would have happened if Steve Rogers never became Captain America.
7:17 p.m. ET, April 11, 2019
Woody, Buzz and Forky are heading to Disney+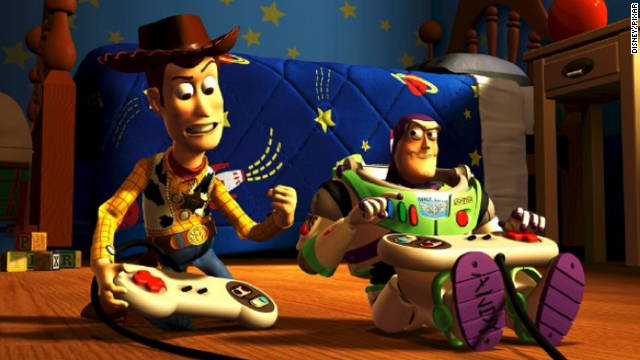 If you want to take part in Woody and Buzz's adventures, Disney+ has you covered.
Pete Docter, the chief creative officer at Pixar, told investors that 18 Pixar films will available on the service when it launches. Its shorts like the Academy Award winning "Bao" will be there too.
Another short about two "Toy Story" characters, "Forky Asks A Question" and "Lamp Life," will be available for fans to watch when the service launches.
"We are not slowing down," Docter said. "We are thrilled to show you more on the big screen and Disney+."