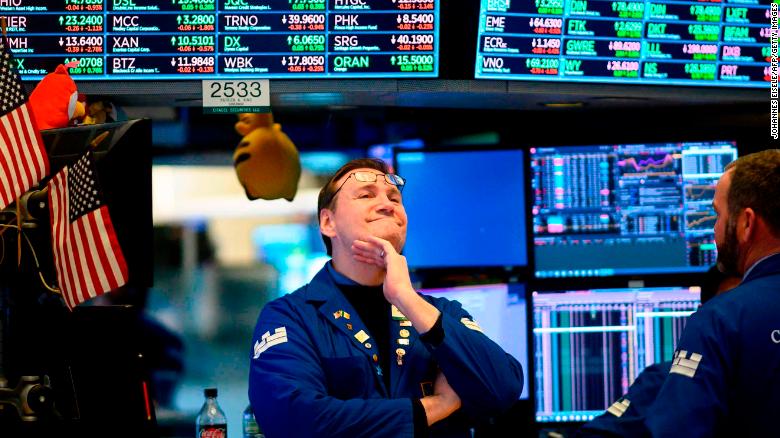 Stocks fell on Thursday as investors worried that the United States and China would not be able to reach a trade deal before a March 2 deadline.
The Dow fell 221 points, or 0.9%.
The S&P 500 dipped 0.9%
The Nasdaq declined 1.2%.
The declines followed comments by White House adviser Larry Kudlow that there was a "pretty sizable distance" between Beijing and Washington in trade negotiations. President Donald Trump also said he was unlikely to meet with Chinese counterpart Xi Jinping before March, when a 90-day trade truce between the two sides is set to expire.
Twitter (TWTR) shares sank 10% after the company reported losing millions of users. Tapestry (TPR), which owns fashion brands Coach and Kate Spade, plunged 15% after it missed Wall Street estimates.
SunTrust (STI) and BB&T (BBT), two of the largest US regional banks, soared 10% and 4% respectively after they announced plans to merge.
Chipotle (CMG) was up 11.4% after reporting strong quarterly results on Wednesday.