Elon Musk's surprise Tesla announcement
8:00 p.m. ET, February 28, 2019
Is Tesla's cheaper car 'too little, too late?'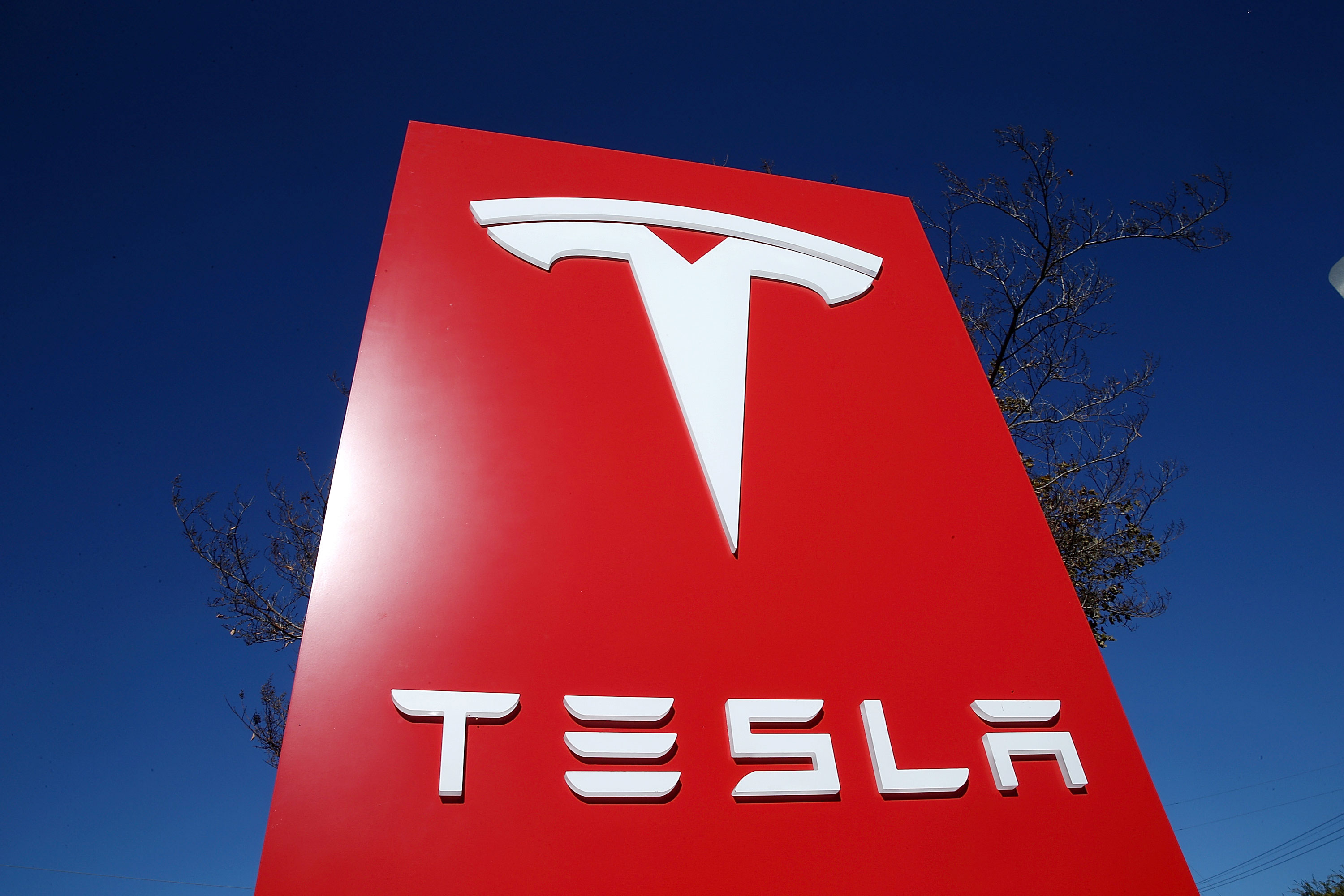 Tesla unveiled its new $35,000 Model 3 car on Thursday, which comes with a much lower price tag than the company's other offerings.
"This is an important milestone for Tesla," said Jessica Caldwell, executive director of industry analysis at Edmunds, an automotive research company.
She cautioned that with the accompanying tax credit "winding down" from $7,500 to $3,750, "it might be too little, too late."
Caldwell said it's a good sign Tesla CEO Elon Musk is keeping his promise to create an electric car for the masses, however the options available at an approachable price point are still limited.
"If this model had come out when the Model 3 first launched and passion for Tesla was at its peak, shoppers might have given more latitude," Caldwell said. "But the expectations have been set and it's likely going to be a tough sell moving forward."
6:31 p.m. ET, February 28, 2019
This next part is gonna be tricky
Now comes the hard part, according to Karl Brauer, executive publisher at Kelley Blue Book and Autotrader:
Tesla's biggest challenge going forward will be meeting production volumes and demand while maintaining timely service for a rapidly-expanding customer fleet. If Tesla can do this it will have successfully transitioned from a boutique automaker with a niche audience to mainstream brand serving mainstream consumers."
6:14 p.m. ET, February 28, 2019
Tesla stores are closing and some people will lose their jobs
Musk dropped this shocker on the call just now:
We will be closing some stores and there will be some reduction in headcount because of that."
Musk added that "it's excruciatingly difficult" to produce the Model 3 at a $35,000 price point and remain financially sustainable. There has to be layoffs, he said. "I wish there was some other way."
Tesla's press release says that shifting all sales online, combined with other ongoing cost efficiencies, will allow the company to lower the prices of ALL of its vehicles by about 6%.
To make up for the new online-only purchase policy Tesla is also making it easier for people to return their cars. Buyers will have 7 days or 1,000 miles during which they can return the car for a refund.
That's an extremely generous return policy for an automaker, but then again every other manufacturer has dealers that let shoppers test drive a car before buying it.
6:33 p.m. ET, February 28, 2019
Elon Musk didn't actually tweet the news he teased on Twitter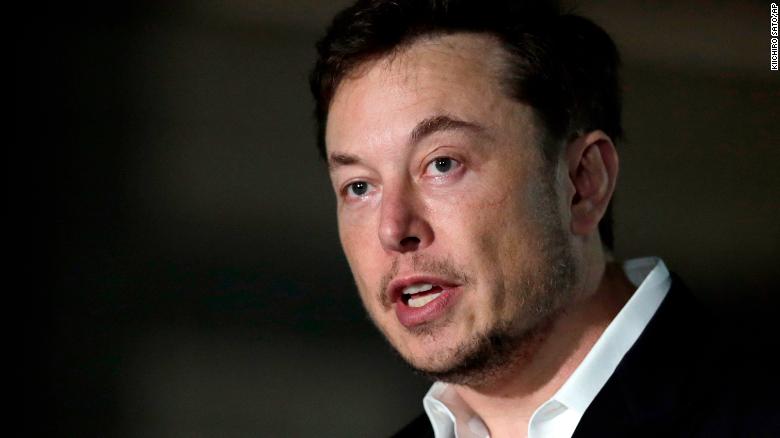 Literally the car you can get for $35,000."
That's how Elon Musk described the Tesla Model 3 on a call with reporters, says CNN Business' Jackie Wattles.
Although he teased the news on Twitter, Musk did not tweet about it. He did, however, change his Twitter icon to a photo of the Tesla Model 3.
The news was shared via Tesla's official Twitter account:
6:21 p.m. ET, February 28, 2019
Tesla shares dip more than 3% after hours
Tesla's (TSLA) stock was at more than $320 per share in after hours trading around 4:30 pm ET, before the announcement came out. But by 6:00 pm ET, it had fallen to about $310, down more than 3%.
5:29 p.m. ET, February 28, 2019
Tesla's $35,000 Model 3 is finally available to order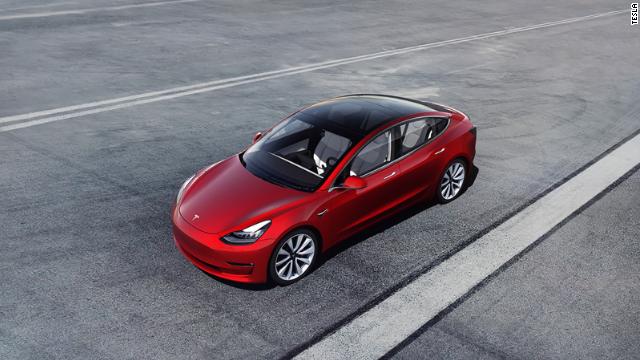 The $35,000 Tesla Model 3 is now a real thing.
This is the car people have been waiting for since Tesla revealed the Model 3 in April, 2016. For this money, you get 220 miles of driving range and a zero to 60 time of 5.6 seconds. You can also get a version with more speed and 240 miles of range for about $2,000 more.
In order preserve its profit margins, Tesla said that it's shifting all of its sales to online and closing "many" of its stores. But Tesla is also making it easier for people to return. Buyers will have 7 days or 1,000 miles during which they can return the car for a refund.
5:00 p.m. ET, February 28, 2019
We're taking guesses about what's coming at 5pm ET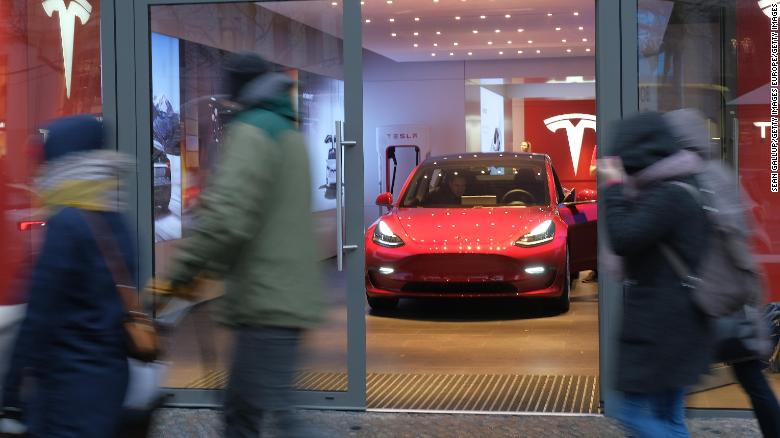 There's an office pool and everybody here at CNN Business is in. The only thing we can be sure of is that somebody will buy doughnuts for the newsroom tomorrow.
There are two camps. The first is led by our resident car expert, Peter Valdes-Dapena, who thinks this will be an announcement about Tesla's self-driving car capabilities. He speculates Tesla (TSLA) will unveil a software update that will make its vehicles fully autonomous -- something he's hinted at in the past.
Another constituency expects that this will be the surprise debut of Tesla's long-awaited Model Y SUV, which is a cheaper version of the Model X built on the Model 3 sedan platform.
Stay tuned.
4:37 p.m. ET, February 28, 2019
Tesla halts some orders ahead of Musk's mysterious announcement
We're half an hour away from Musk's announcement and it appears some orders on Tesla's website are halted. Visitors are being redirected to this teaser page:
4:28 p.m. ET, February 28, 2019
Elon Musk teases Tesla announcement
Elon Musk is teasing a Tesla announcement on Twitter, as regulators continue to scrutinize his use of the social media platform.
He said the news will come Thursday at 2 pm PT (5 pm ET).
Musk caused a stir on Wednesday when he posted a cryptic message about the impending news, and Tesla's (TSLA) stock initially jumped about 5%. The company's shares were finished 2.2% higher ahead of the planned announcement.
It's not clear whether Musk will announce something newsworthy.