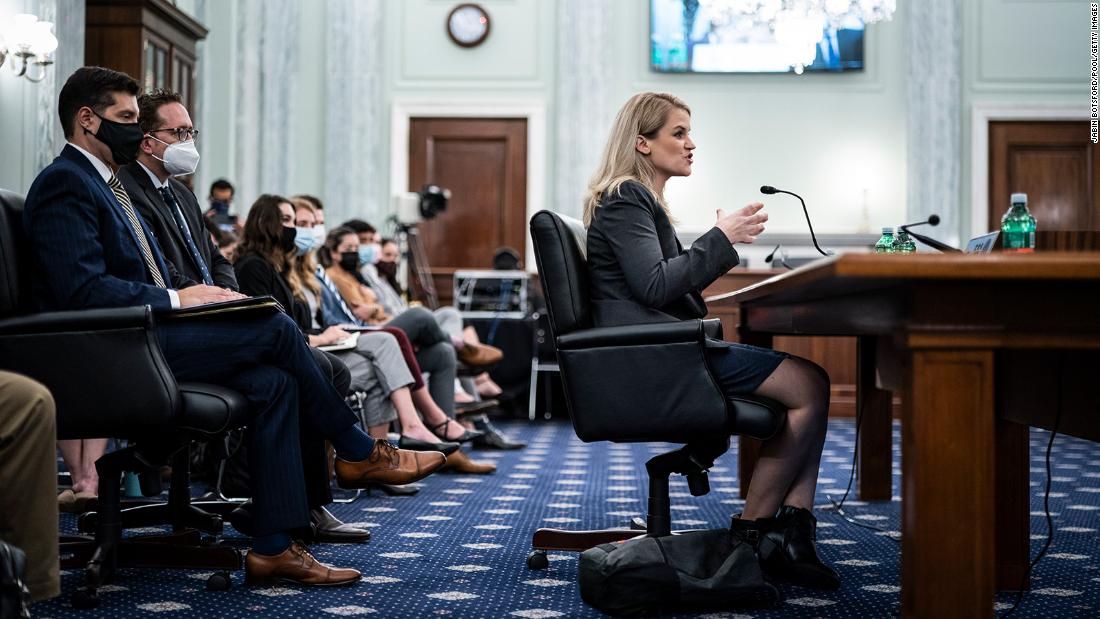 The Facebook whistleblower who released tens of thousands of pages of internal research and documents testified before a Senate committee today about her experience working in the company and what steps she believes Congress should take against the social media giant.
Frances Haugen, a former Facebook product manager who worked on civic integrity issues at the company, faced questions from the Commerce subcommittee about what Facebook-owned Instagram knew about its effects on young users, among other issues.
If you are just reading in, here are some key things she told lawmakers:
Haugen said during her congressional testimony that Facebook's products "harm children, stoke division and weaken our democracy" and put profit over moral responsibility.
She called on Congress to take action to prevent harm caused by the social media company, including amending Section 230 of the Communications Decency Act. She said Facebook should "declare moral bankruptcy" and ask for help from Congress.
Haugen testified that understaffing contributes to Facebook's struggle to tackle problems and that artificial intelligence programs only catch a "very tiny minority" of offending content.
The former Facebook employee said the company's research reveals kids believe they are struggling with issues like body image and bullying alone because their parents can't guide them. "I'm saddest when I look on Twitter and people blame the parents for these problems with Facebook. They say, 'Just take your kid's phone away.' But the reality is that it's a lot more complicated than that," she said. Haugen emphasized how parents are facing a new set of challenges that didn't exist when they were growing up. She stressed that schools and the National Institutes of Health should provide established information where parents can learn how to better support their kids.
Sen. Amy Klobuchar, a Democrat from Minnesota, asked Haugen if the company is using its algorithm to push "outrageous content" and promoting eating disorders to young girls. She said that Facebook "knows it is leading young users" to content related to eating disorders.
Haugen said she has "strong national security concerns" about how Facebook operates. Democratic Sen. Richard Blumenthal, who chairs the Senate Commerce subcommittee on consumer protection, suggested that these national security concerns could be the subject of a future subcommittee hearing.
Read more about today's hearing here.