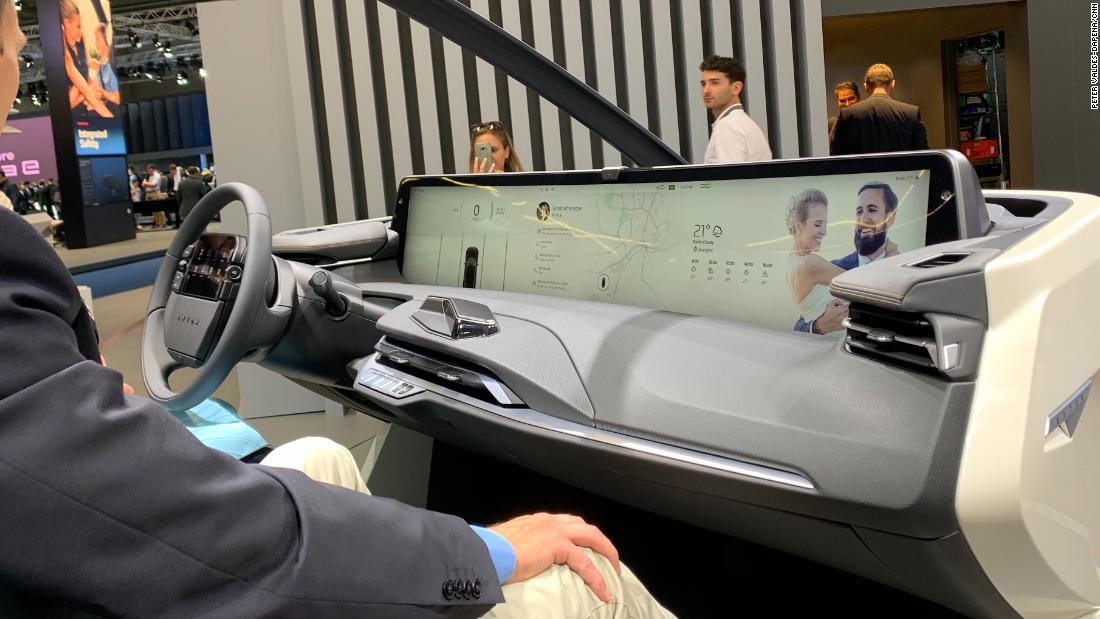 As if we don't spend enough time at home and at the office staring at screens. Automakers now make cars where we're staring at them while we drive, too. Well, hopefully you don't really stare at them -- eyes on the road, people! -- but you're looking at them a lot. Almost all new cars these days have them.
But wait until you get inside Porsche's first electric car, the Taycan. This car takes it to another level.
The Taycan has digital gauges that appear on a curved glass screen behind the steering wheel. There are touch screens in the center console between the seats, as well as a very long screen across the dashboard. The nice thing is that long screen extends in front of the passenger where there's an area just for them to use. That allows your passenger to enter destinations into the navigation system while you drive.
Touch screens can be annoying to use while driving, but Klaus Zellmer, CEO of Porsche North America, assures me the Taycan's controls have been thoroughly tested and found to be largely annoyance-free.
Then there's the Chinese automaker Byton, which has its first production car, the electric M-Byte, on display here. The M-Byte has a screen roughly the size of a snowboard running the entire dashboard. But it also has a screen in the steering wheel.
Seriously, in the steering wheel. The screen manages to stay still while you turn the wheel -- a major engineering challenge. You use the screen as a touchpad to control things on the big dashboard screen while you drive.
"It's logical to put it where my hands usually are when I'm driving, in the steering wheel," said David Twohig, Byton's chief technical officer.
Valid point. He also insists this interface is easy to use. It's impossible to tell sitting in a stationary car at an auto show display, though. I'll circle back on that when I get behind the wheel of the M-Byte and I've tried to adjust the stereo volume while going around a curve.