Two small boats swooped in immediately after splashdown. One is checking to make sure there are no toxic fumes around the Crew Dragon capsule. The other is working to drag the spacecraft's parachutes out of the ocean.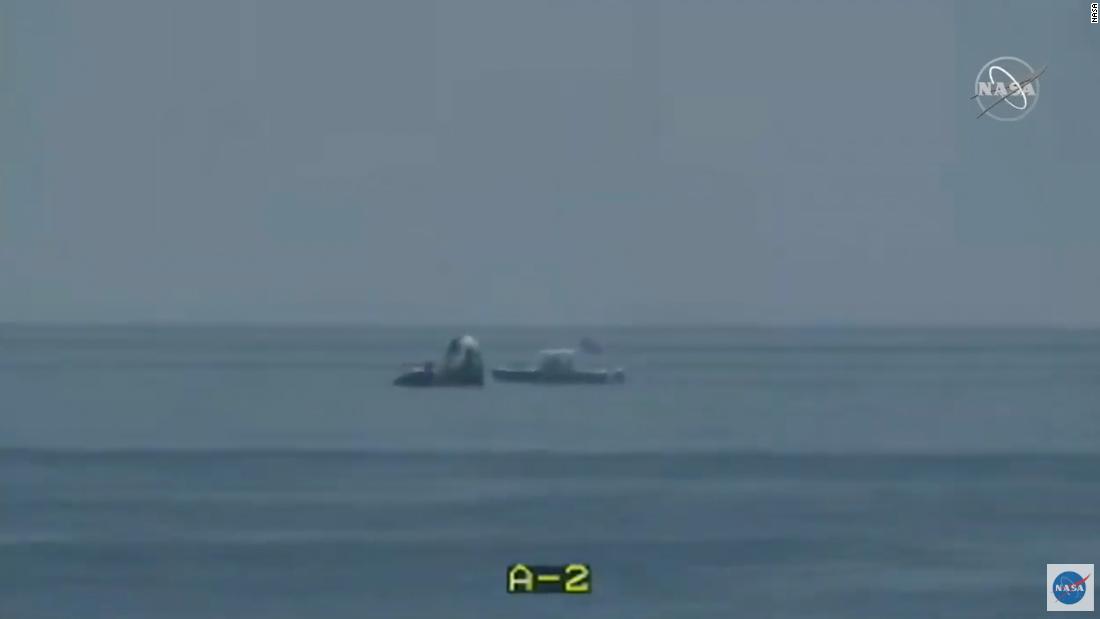 Waiting in the wings is GO Navigator, a much larger vessel with a rig that can haul the Crew Dragon spacecraft itself out of the ocean.
Hurley and Behnken will disembark after their vehicle is safely on board. That's expected to happen in less than an hour.