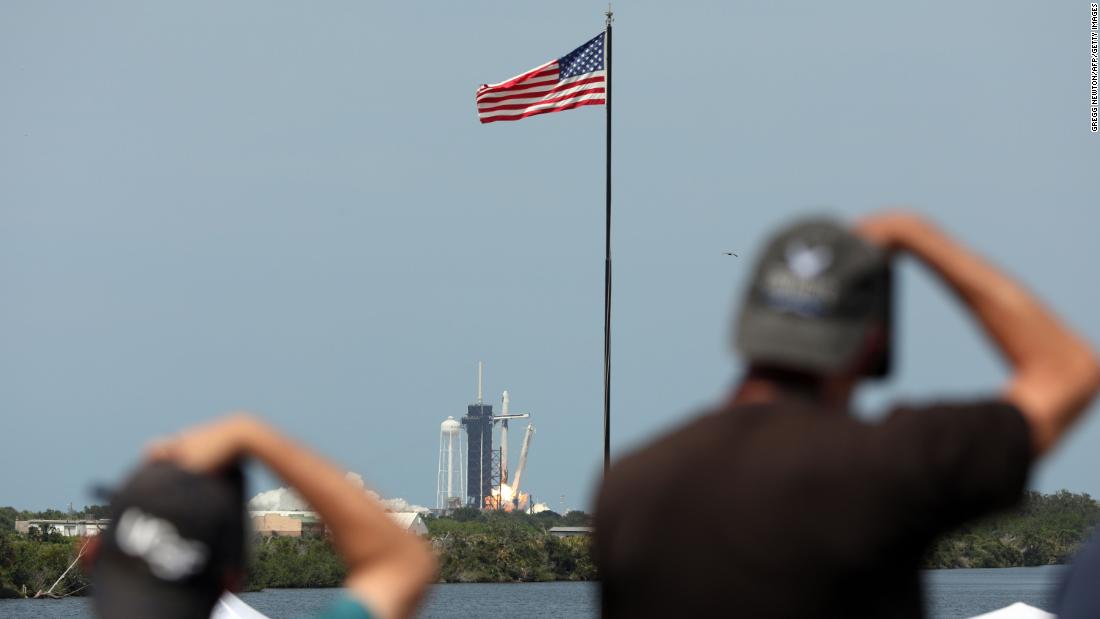 NASA and SpaceX will keep their livestream rolling at least until SpaceX's Crew Dragon capsule, carrying astronauts Bob Behnken and Doug Hurley, dock with the International Space Station tomorrow.
Docking is scheduled for 10:27 am ET Sunday.
For now, Behnken and Hurley are biding their time on Crew Dragon, and making sure that the spacecraft's autonomous systems are functioning properly while the spacecraft slowly eases itself on a path to rendezvous with the ISS.
NASA will host a press conference at 6:30 pm ET.