Stocks sink as US oil prices fall below $0 a barrel: April 20, 2020
By CNN Business
Updated
6:51 a.m. ET, April 21, 2020
6:51 a.m. ET, April 21, 2020
4:05 p.m. ET, April 20, 2020
Stocks close in the red
From CNN Business' Anneken Tappe
US stocks finished lower on Monday, amid a historic selloff in the oil market.
US oil futures settled in negative territory for the first time in history as demand for the commodity remains thin and storage capacity in the US is at its limit. The May futures contract is also about to expire, which made trading more erratic.
The Dow closed 2.4%, or 592 points, lower. It was the worst day for the index since April 1.
The S&P 500 finished down 1.8%.
The Nasdaq Composite closed 1% lower.
4:00 p.m. ET, April 20, 2020
Tanker stocks soared as crude oil plunged below $0
From CNN Business' Paul R. La Monica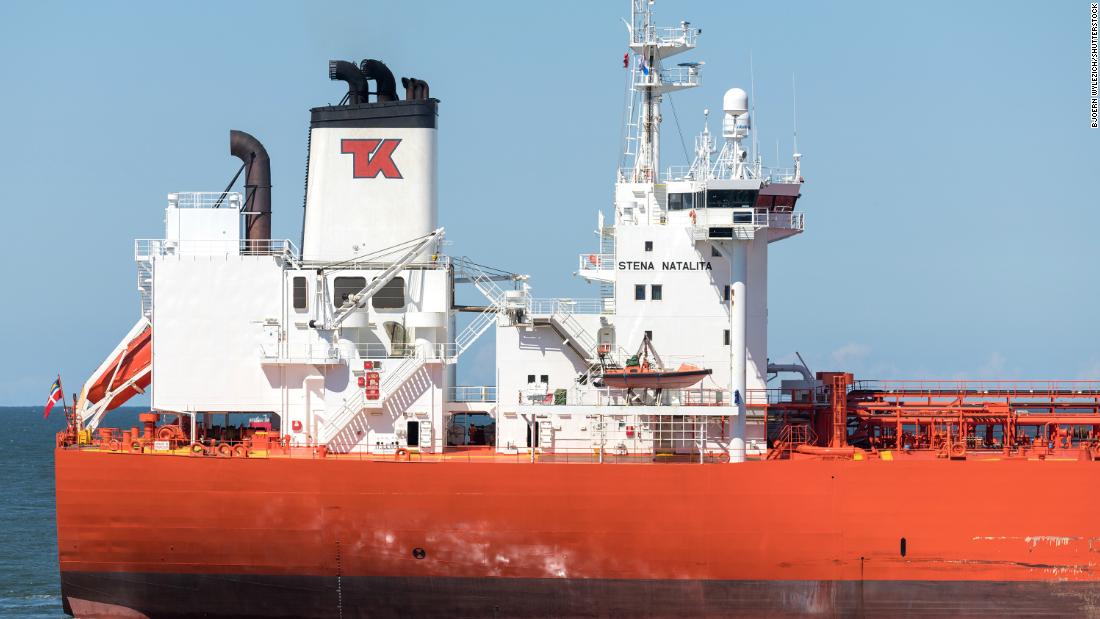 The stunning drop in oil prices Monday -- plummeting into negative territory -- may turn out to be a short-term anomalous quirk. But investors are betting tanker companies who might be asked by energy firms to store excess oil offshore could get a big boost.
Shares of oil tanker company Frontline (FRO) surged nearly 15%, while Teekay (TK), Scorpio Tankers (STNG) and Nordic American Tankers (NAT) soared around 20%. It's a byproduct of the quirk that led oil prices to plunge below $0.
The bet is that big oil producers, suddenly faced with a humongous drop in demand for crude as a result of the global Covid-19 pandemic, may need to find a way to store excess oil. The likely winners are companies like Frontline, which operate massive supertankers.
It's worth noting, though, that any uptick in demand for offshore oil storage could be temporary if prices rebound. And the longer-term fundamentals for oil tankers remain weak in light of the sudden plunge in the global economy. The tanker stocks are still down sharply this year despite Monday's big spike.
2:44 p.m. ET, April 20, 2020
Worst day ever: US oil finishes at NEGATIVE $37
From CNN Business' Matt Egan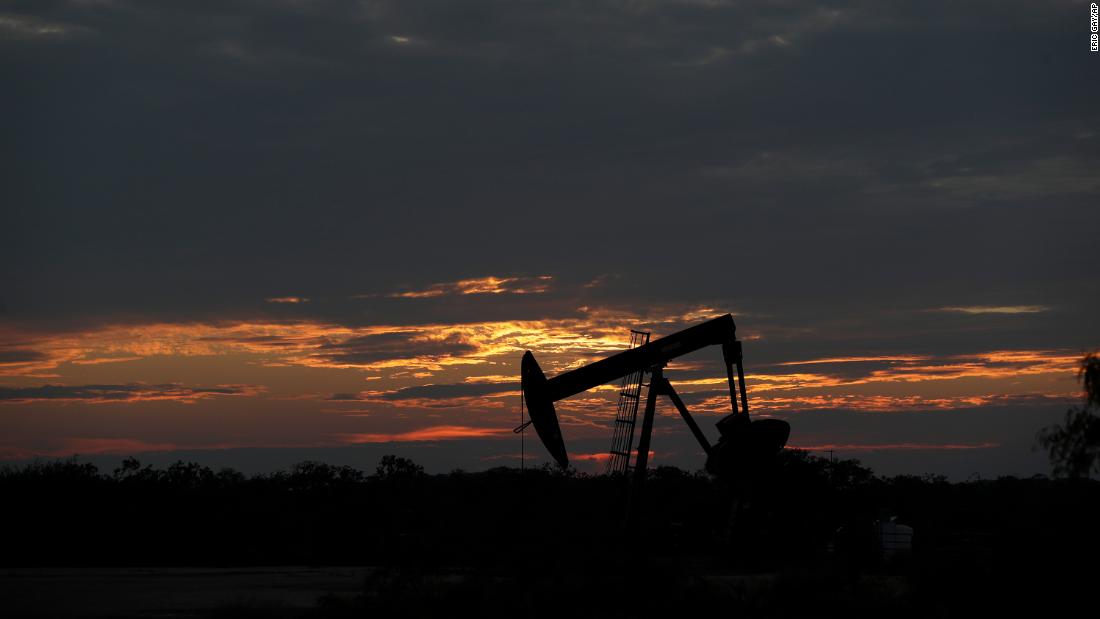 US oil prices turned negative Monday for the first time ever as the great oil crash of 2020 took a bizarre turn.
Crude finished at -$37.63 a barrel, marking the only time it has gone below zero since oil futures began trading on NYMEX in 1983.
The historic collapse shows just how terribly oversupplied the oil market has become. There are real fears that the world will soon run out of places to store barrels.
Producers are essentially PAYING to get rid of their barrels.
Part of the reason oil was so volatile is that trading volume was very light in the May contract, which expires Tuesday. That low liquidity set the stage for the unusual scenario of negative prices.
Although the May contract turned negative, the June contract was still trading above $20 a barrel. Brent crude, the world benchmark, traded above $25.
Crude finished at $18.27 a barrel on Friday, meaning they collapsed by more than 200% in one day.
2:27 p.m. ET, April 20, 2020
Oil falls below $0 a barrel. That's never happened before
From CNN Business' Matt Egan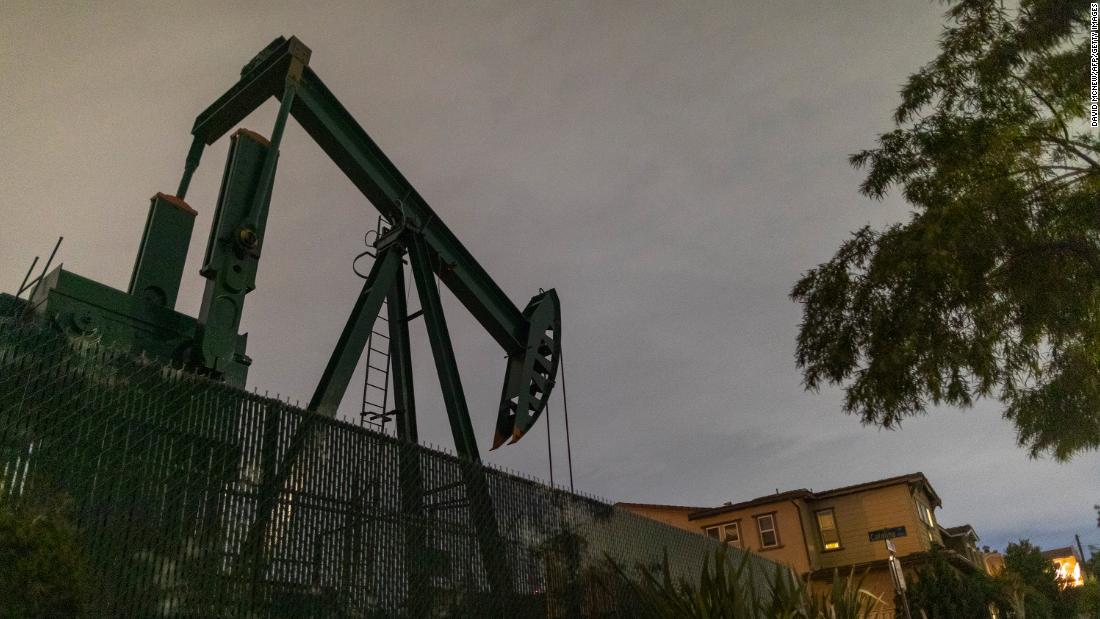 Oil is so cheap that producers are paying to stockpilers to take barrels off their hands.
US crude crashed on Monday, falling below $0 to $-1.43 -- the weakest level since NYMEX opened oil futures trading in 1983.
That marks a stunning one-day decline from Friday's close of $18.27 a barrel.
The historic collapse shows that the market is betting the OPEC+ production cuts announced earlier this month aren't enough to offset the unprecedented in demand caused by the pandemic.
Part of Monday's nosedive is being driven by the fact that the May futures contract expires Tuesday, amplifying fears over a lack of storage space.
The June contract isn't selling off by nearly as much, losing only 12.2% to $21.97 a barrel.
1:36 p.m. ET, April 20, 2020
Stocks are in the red as Nasdaq pares gains
From CNN Business' Anneken Tappe
The three main US stock benchmarks are all in the red in the early afternoon. The Nasdaq Composite briefly turned positive earlier in the session but since pared its gains again.
Stocks are dragged lower by a collapse in oil prices. US oil fell to a low of just over $4 a barrel for May delivery. The selloff is being driven by the contract rolling off tomorrow and concerns over storage limits of physical oil.
The Dow was last down 1.2%, or some 300 points, while the S&P 500 was 0.8% lower. The Nasdaq was down 0.1%.
3:10 p.m. ET, April 20, 2020
Meat processor JBS USA closes Minnesota pork plant indefinitely
From CNN Business' Danielle Wiener-Bronner
JBS USA, a major meat processor, is indefinitely closing its pork production facility in Worthington, Minnesota, the company said Monday.
"We don't make this decision lightly," Bob Krebs, President of JBS USA Pork, said in a statement. "We recognize JBS Worthington is critical to local hog producers, the US food supply and the many businesses that support the facility each and every day."
The Worthington facility processes more than 20,000 hogs each day, and employs more than 2,000 people. Over the next few days, a smaller staff will keep the plant running to move inventory through the system.
JBS USA has closed two plants prior to this one. One, in Souderton, Pennsylvania, reopened on Monday. Another, in Greeley, Colorado, is still closed.
12:03 p.m. ET, April 20, 2020
Walmart hits record high. Amazon isn't far from one
From CNN Business' Paul R. La Monica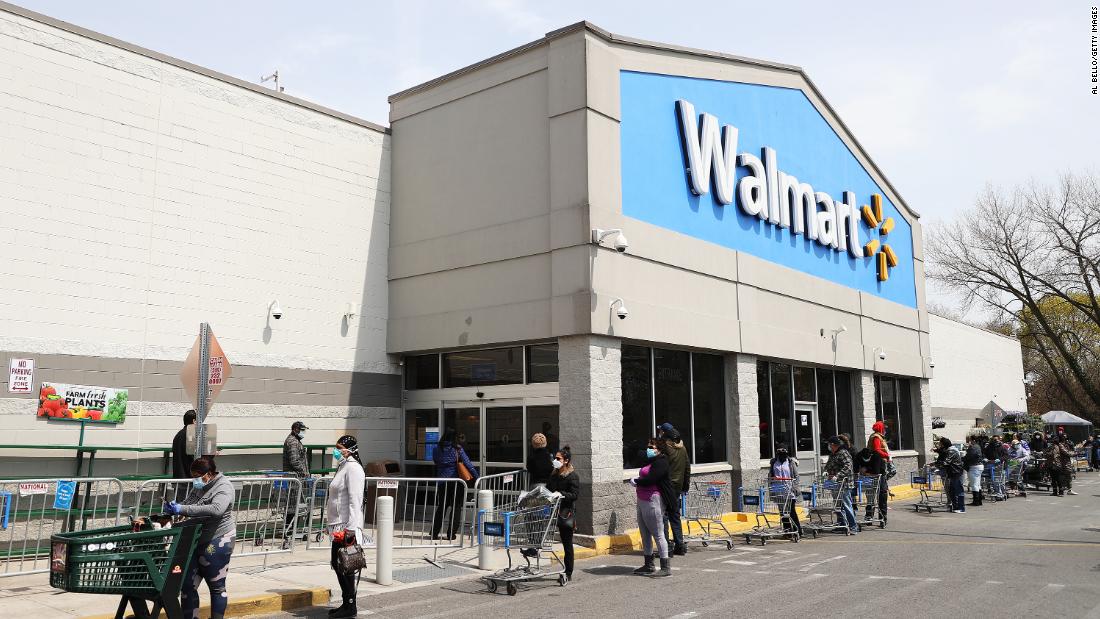 The retail industry is in the midst of unprecedented turmoil. But the Covid-19 pandemic is also leading to opportunities for a select group of strong retailers to grow even more dominant -- thanks in large part to success in the realm of digital shopping.
Walmart (WMT), which owns Jet.com and several other niche e-commerce sites in addition to its own thriving Walmart.com platform, hit a new all-time high on Monday. The stock is now up 11% this year. Shares of Walmart rival Amazon (AMZN) were up more than 2% as well. The stock hit an all-time high last week and has surged more than 30% so far in 2020.
Canadian online retailer Shopify (SHOP) also continues to surge. The stock rose 6% Monday to a new record. Chief technology officer Jean-Michel Lemieux said in a tweet last Thursday that "our platform is now handling Black Friday level traffic every day!" Shares have soared nearly 60% this year.
Chinese e-commerce stocks are on fire as well. Pinduoduo (PDD), which lets people buy goods in groups in order to get big discounts, soared 11% Monday to a new record after it announced it was making an investment in Chinese household appliance and electronics retailer GOME.
Online retail leaders Alibaba (BABA) and JD.com (JD) have also bounced back sharply in recent weeks due to hopes that the worst could soon be over for China's economy.
11:23 a.m. ET, April 20, 2020
Nasdaq turns green
From CNN Business' Anneken Tappe
The Nasdaq Composite turned green mid-morning, having opened more than 1% lower just an hour and a half ago.
The tech-heavy index was up 0.1%. The S&P 500 was down 0.6% and the Dow sunk by 1%, or 245 points.
Health care and consumer stocks are helping push the Nasdaq higher.