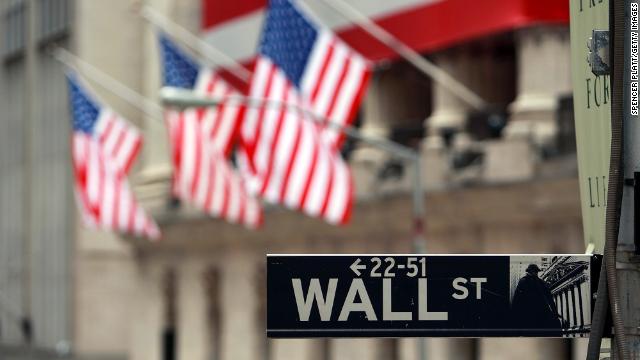 Wall Street finished in the red on Monday, though stocks bounced off their lowest levels.
It marks the first back-to-back declines for US stocks in 2019. All three major indexes closed slightly lower on Friday.
Investors remain worried about slowing global growth. Those concerns were amplified by a new report showing that China suffered its biggest drop in exports in two years. The Dow had been down as much as 231 points early in the day.
Citigroup (C) jumped 4% despite reporting weak trading results. Gannett (GCI) surged 21% on a takeover offer from a hedge-fund-led media company. PG&E (PCG) plummeted 52% after announcing plans to file for bankruptcy later this month.