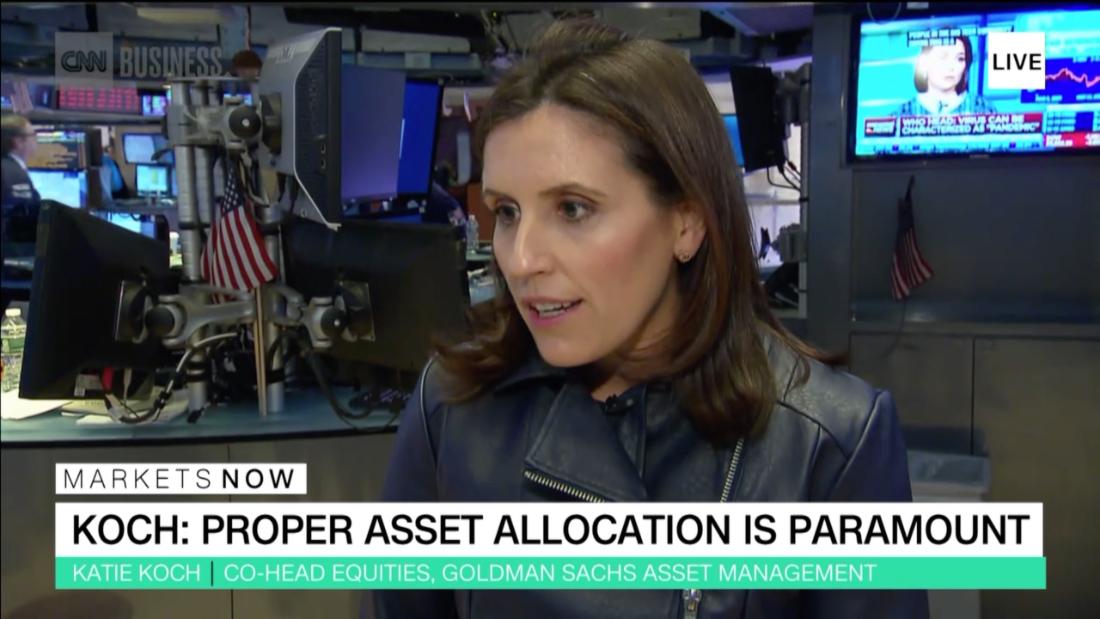 As stocks continue to fall, investors have got to keep a clear head.
"What we're actually telling clients to do is to stay calm and to stay invested," Katie Koch, co-head of Goldman Sachs Asset Management, told Alison Kosik on the CNN Business' digital live show Markets Now.
While the reflex might be to sell as soon as the market flashes panic, timing the best points is to cash out is difficult. That's why it's important for investors to stay put.
"It's very possible that we will have an economic contraction," Koch said. But the economy moves in cycles, so investors shouldn't panic.
Many people came into the virus outbreak with a balanced portfolio consisting of stocks and bonds, Koch said. The recent selloff might be a good point to rebalance these portfolios and add some cheap stocks, Koch said.
Sectors of interest right now are health care, including biotechnology, as well as consumer companies, she said.
"We're a big believer in the long-term spending power of the millennial consumer," Koch added. "They have a perpetual desire for experience over things."
Watch the interview here: