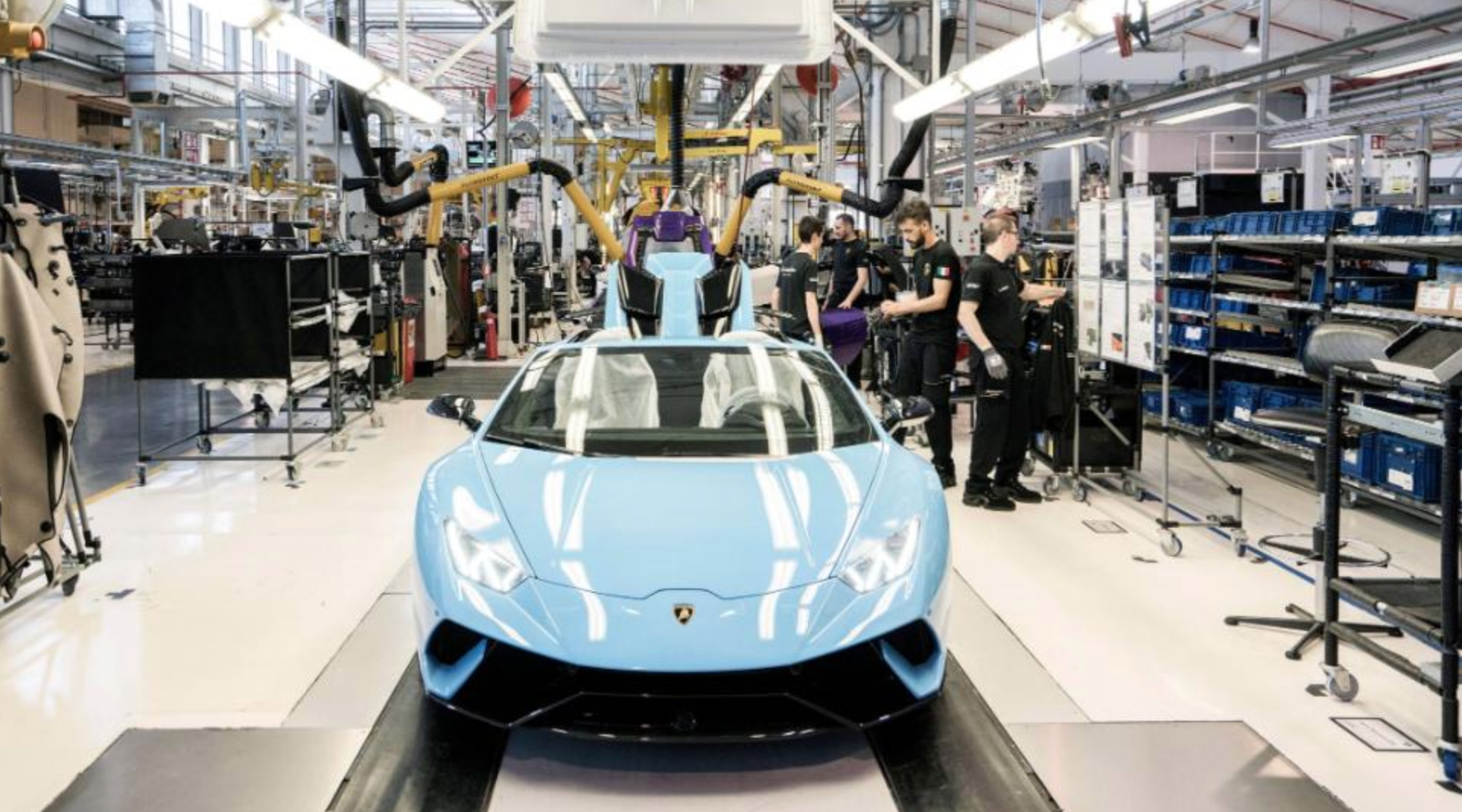 The Lamborghini Special Super on the automaker's Huracán production line.
Lamborghini is closing its closing its headquarters as well as both its factories in the face of Northern Italy's coronavirus crisis.
They will remain closed until at least March 25, the company said. The facilities are located together in Sant'Agata Bolognese near Bologna in Northern Italy.
"This is an act of social responsibility and high sensibility towards our people, in the extraordinary situation in which we find ourselves in Italy, and which is also evolving abroad," Lamborghini CEO Stefano Domenicali said in a statement Thursday.
One factory produces Lamborghini's famous supercars, the Aventador and the Huracán. The other factory produces the new Lamborghini Urus SUV. Together, the two factories turn out about 8,000 cars a year.
That's a tiny figure compared to most car factories, such as that of parent company Volkswagen in Wolfsburg, Germany, which turns out 3,500 cars a day. But Lamborghinis cost hundreds of thousands of dollars each and the great majority are built to order. The two factories and the company's headquarters employ about 1,800 people.
Fiat Chrysler (FCAU) temporarily closed four plants in Italy as the novel coronavirus takes its toll there. On Wednesday, the Italian-American automaker said in a statement that plants will be closed and production rates reduced "to support the nationwide campaign addressing the Covid-19 crisis."