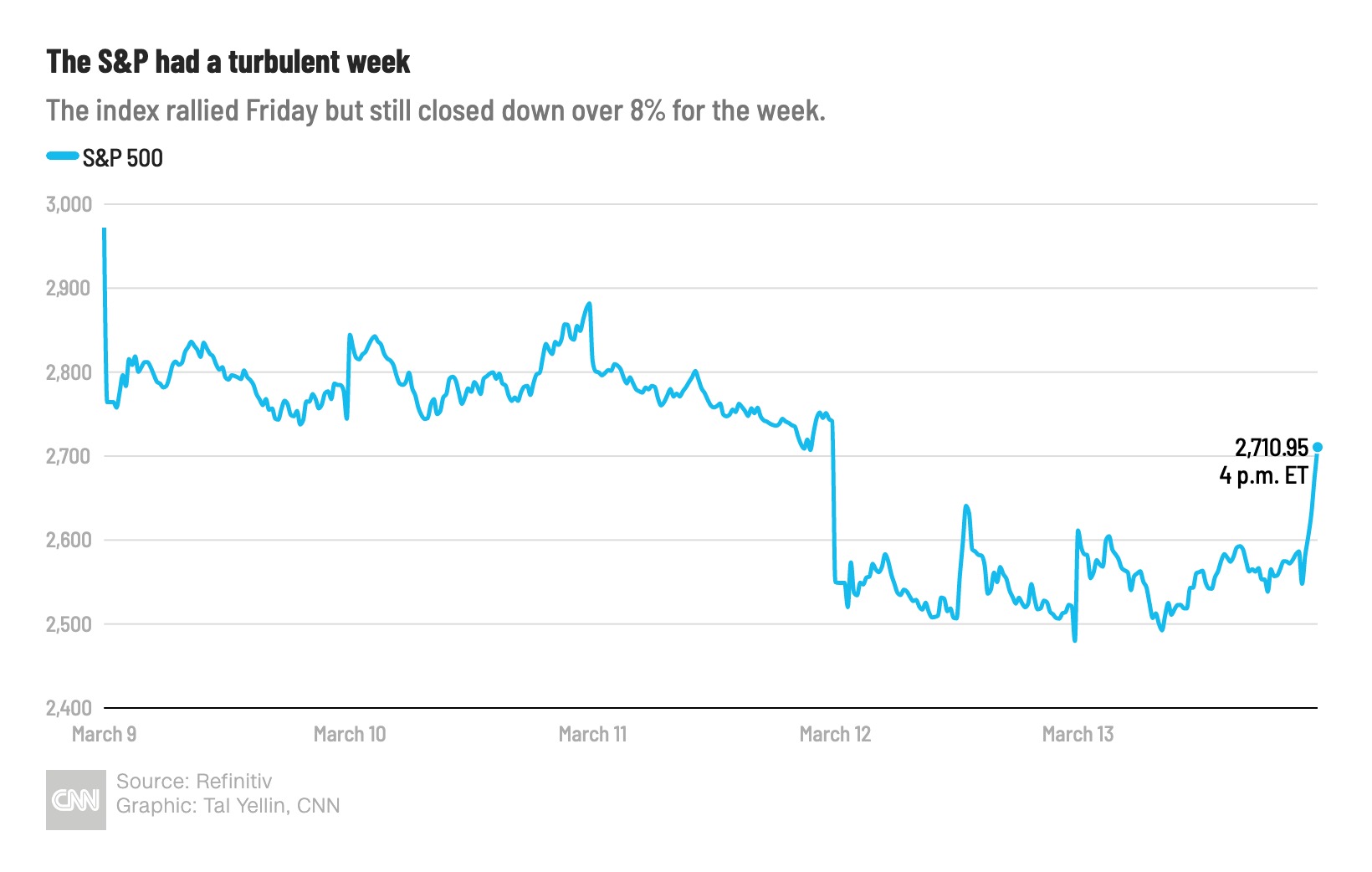 It was the best day for stocks since 2008, but indexes still ended the week with sharp losses. This pretty much sums up the market volatility.
US stocks finished a turbulent week with gains on Friday, logging their best day since October 2008. Stocks rallied into the close after President Donald Trump declared a national emergency and announced measures taken together with the private sector to combat the coronavirus outbreak.
But despite Friday's gains, Wall Street recorded losses this week.
The S&P 500 closed up 9.3% on Friday, logging a 8.8%% loss for the week.
The Dow finished 9.4%, or 1,985 points, higher. For the week, the index was down 10.4%.
The Nasdaq Composite ended up 9.4%, although it dropped 8.2% for the week.