Coronavirus fears continue to grip stocks: March 18, 2020
10:47 a.m. ET, March 18, 2020
Hotel stocks are getting clobbered
Shares of major hotel chains are on the decline, only compounding to the increasingly bleak outlook as tourism suffers amid the ongoing coronavirus pandemic.
Executives from the hotel industry met with President Donald Trump yesterday at the White House appealing for a bailout.
Hilton CEO Christopher Nassetta said he's never seen "anything like it" before in reference to how high levels of occupancy are in his hotels. He said Hilton would be running at about 10% to 15% occupancy worldwide. 
"We've never closed a hotel that wasn't going to be demolished and rebuilt," he added, "the bulk of our hotels in major cities are closing as we speak."
10:35 a.m. ET, March 18, 2020
Oil craters to 2002 levels. $20 crude could be next
The nightmare in the oil industry keeps getting worse.
Intensifying recession fears drove US oil prices to the lowest level since June 2002 on Wednesday. Crude plunged as much as 9%, touching a low of $24.42 a barrel.
The relentless selling is being driven by a crushing combination of excess supply and shrinking demand. And it's dealing a crushing blow to America's once-booming oil industry.
The coronavirus pandemic has caused global travel to collapse, eating into the world's once-insatiable thirst for oil, which powers the economy. Countless flights have been canceled. The cruise industry is at a standstill. Highways are empty. And many factories are dark.
10:04 a.m. ET, March 18, 2020
Housing was a bright spot in the US economy. This could fade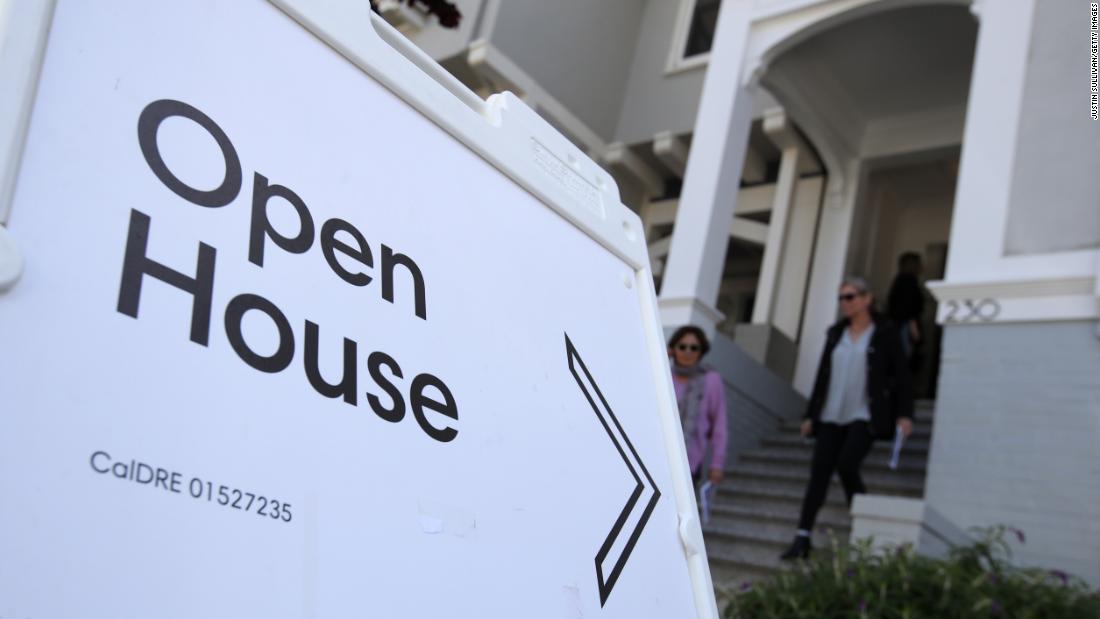 Economic data for America's housing sector looked promising in the past months. With mortgage rates coming down and paychecks rising modestly, the sector was poised for a good 2020.
But everything is different now that the coronavirus pandemic has arrived on America's shores.
Wednesday's data for building permits and housing starts still looks reasonably positive. Building permits rose by nearly 1.5 million in February, broadly in line with expectations, while housing starts were up 1.6 million, slightly more than forecast.
This picture is likely going to worsen over the coming months, as social isolation quarantines that hurt consumer confidence take hold.
9:32 a.m. ET, March 18, 2020
Stocks tumble
US stocks tumbled at Wednesday's open, erasing the gains from the prior session's rebound rally.
The S&P 500 opened 5.4% lower. If the index falls 7%, trading will be halted for 15 minutes.
The Dow opened 6%, or 1,275 points, lower
The Nasdaq Composite was down 5.7%.
9:19 a.m. ET, March 18, 2020
JPMorgan promises $50 million to fight coronavirus crisis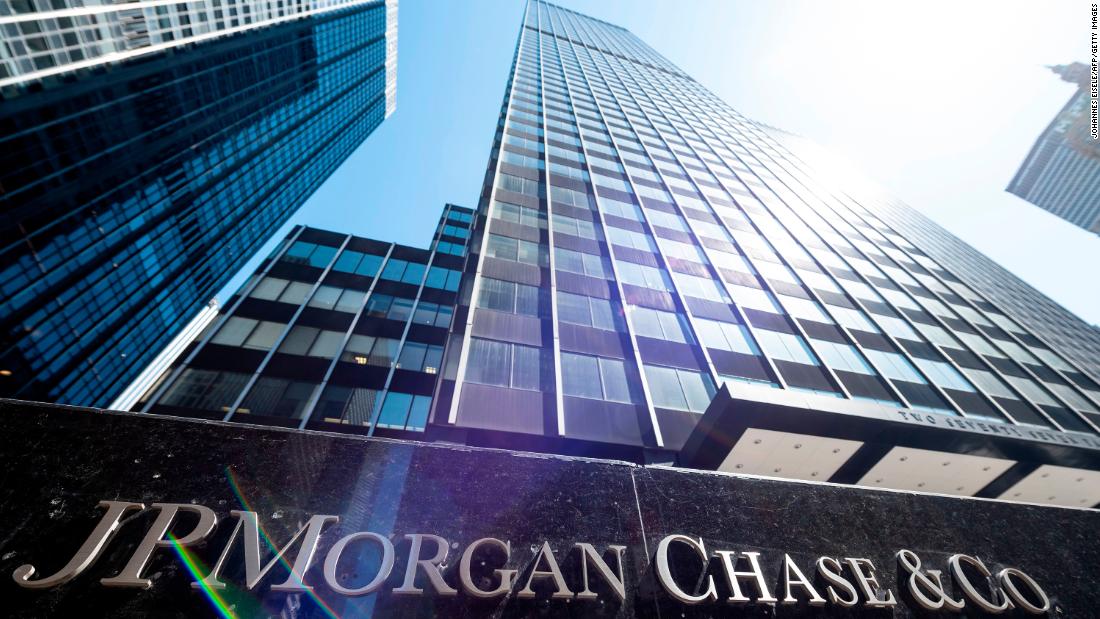 America's biggest bank is providing $50 million to help people hit hardest by the coronavirus pandemic.
JPMorgan Chase (JPM) announced the global philanthropic commitment Wednesday aimed at addressing both the public health and economic challenges posed by the crisis.
An initial investment of $15 million will go toward helping communities hit the hardest by the coronavirus. That includes $5 million toward healthcare, food and other relief; $2 million to nonprofits; and $8 million to small businesses in the United States, China and Europe.
JPMorgan said the remaining $35 million will be delivered over time to help vulnerable communities, focusing on key areas including jobs, skills, small business and financial health.
"We are mobilizing the firm's resources to support customers, employees and communities – especially the most vulnerable – in this time of crisis," Peter Scher, JPMorgan's head of corporate responsibility, said in a statement.
9:12 a.m. ET, March 18, 2020
Target is closing its stores earlier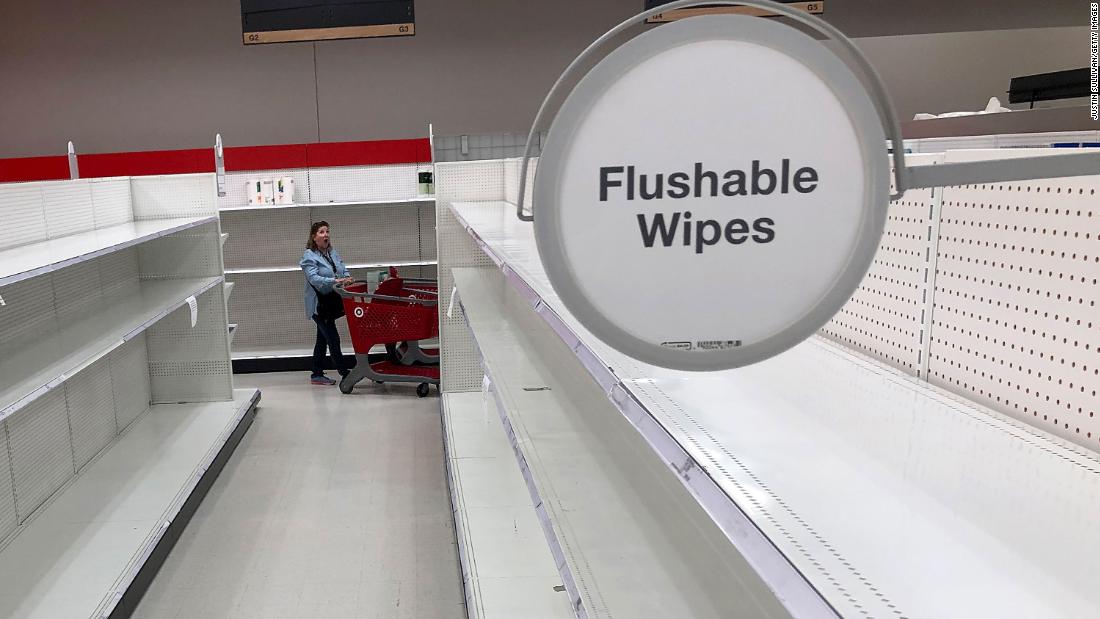 Target (TGT) will begin closing its nearly 1,900 stores in the United States at 9 pm. Similar to other major retailers, the reduced hours will give employees more time to restock and clean.
The changes begin Wednesday and will "last until further notice," the company said.
It's also reserving the first hour of a store's opening to "support vulnerable guests," including the elderly.
Customers clearing out stores for necessities, including toilet paper and frozen food, has been a problem for stores amid the growing coronavirus pandemic.
8:58 a.m. ET, March 18, 2020
Stocks are gearing up to tumble at the opening bell
US stock futures once again hit "limit down" in overnight trading, meaning they can't fall any further and traders are flying blind into the open.
The only thing we know? It could be another ugly day.
After Tuesday's rebound, markets could reverse all their gains again.
The SPDR S&P ETF Trust (SPY), which tracks the S&P 500, is down 6.5% in premarket trading.
If the S&P drops 7% during the regular session, trading will be halted for 15 minutes. This has happened three times over the past 10 days, including Monday.
8:50 a.m. ET, March 18, 2020
The strong US dollar is hammering the British pound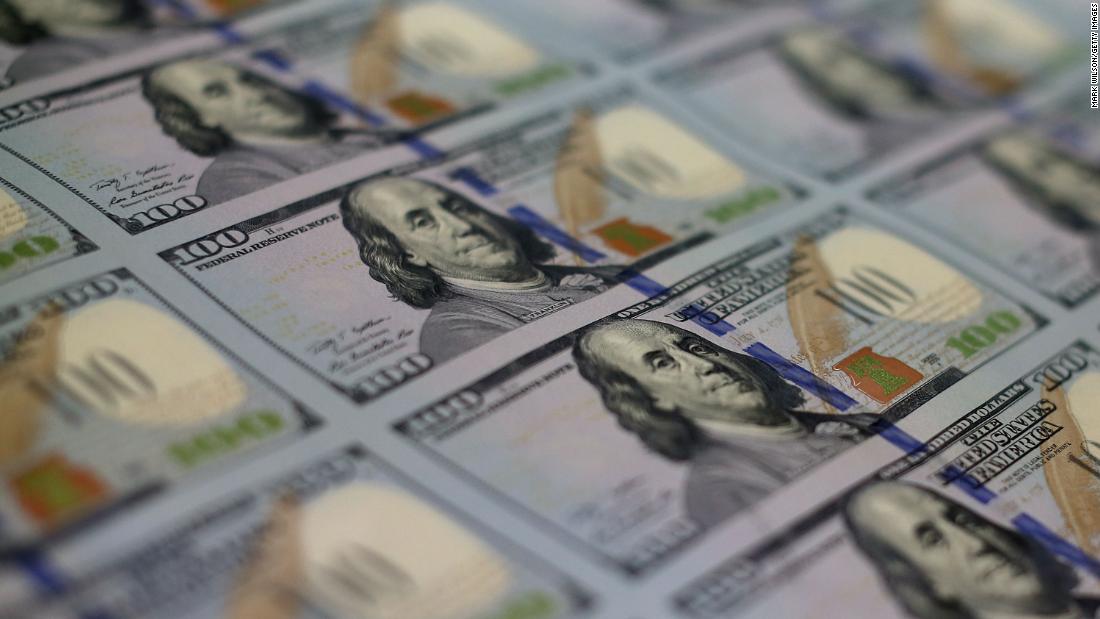 The US dollar has strengthened over the past weeks amid a credit squeeze. The dollar is the world's go-to funding currency, and investors and businesses are scrambling to shore of their reserves.
This has slammed the greenback's rivals, including the British pound, which has fallen below $1.20 and to its lowest level since the October 2016 flash crash.
One pound last bought $1.1851, down 1.7% on the day. If the currency drops further, it could tumble to its lowest level since 1985. Given how far it has fallen, it could make a bigger move toward $1.15, said Michael Hewson, chief market analyst at CMC Markets.
8:46 a.m. ET, March 18, 2020
JetBlue looks to defer new jets as it slashes schedule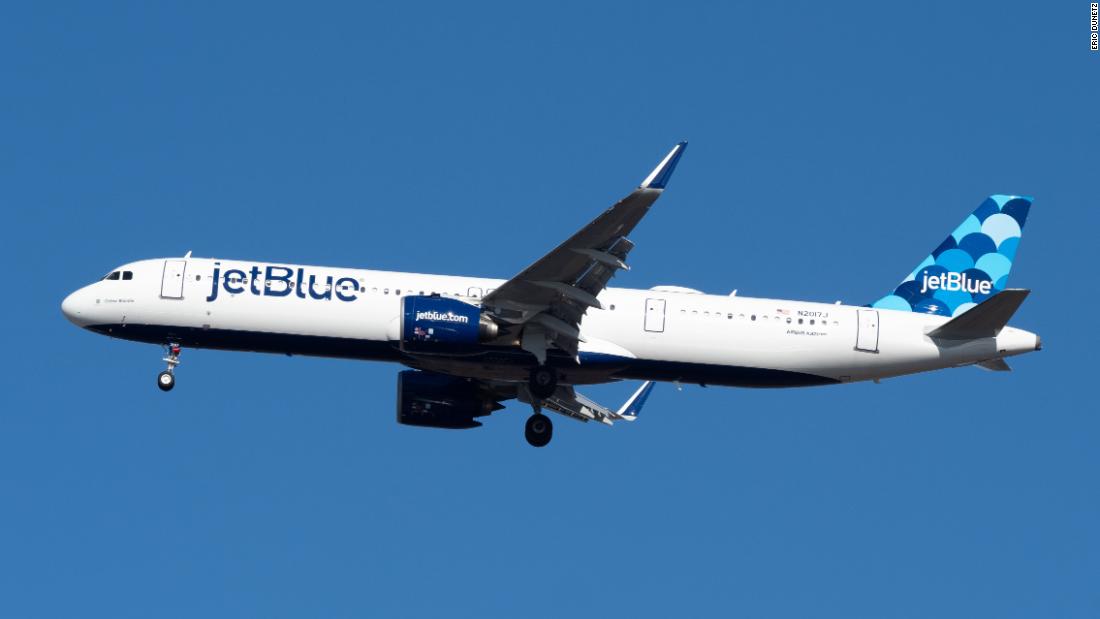 JetBlue Airways (JBLU) said it is in discussions with aircraft maker Airbus to delay payments and delivery of new jets as it adjusts to the plunge in air travel in the face of the coronavirus crisis.
The airline, which along with United Airlines was among the first to cut its domestic schedule because of the fall in traffic, said it will cut its schedule in April and May by 40% and it expects to make deep cuts in the June and July schedule as well. That's far deeper than the initial 5% cut in its schedule that it announced on March 4. But airlines has fallen sharply since then, prompting other airlines, such as United and Delta, to announce similar reductions in their schedule.
The airline industry is seeking a $50 billion federal bailout for passenger airlines and another $8 billion in help for cargo carriers. JetBlue said it supports that aid package, but that in the meantime it has arranged an a new $1 billion credit line.
"This is not free money – it's a band-aid solution that holds us over and we have to pay it back with interest," said the airline. "Even with these cash reserves we, like the rest of the industry, will need significant government support to help us through these losses."