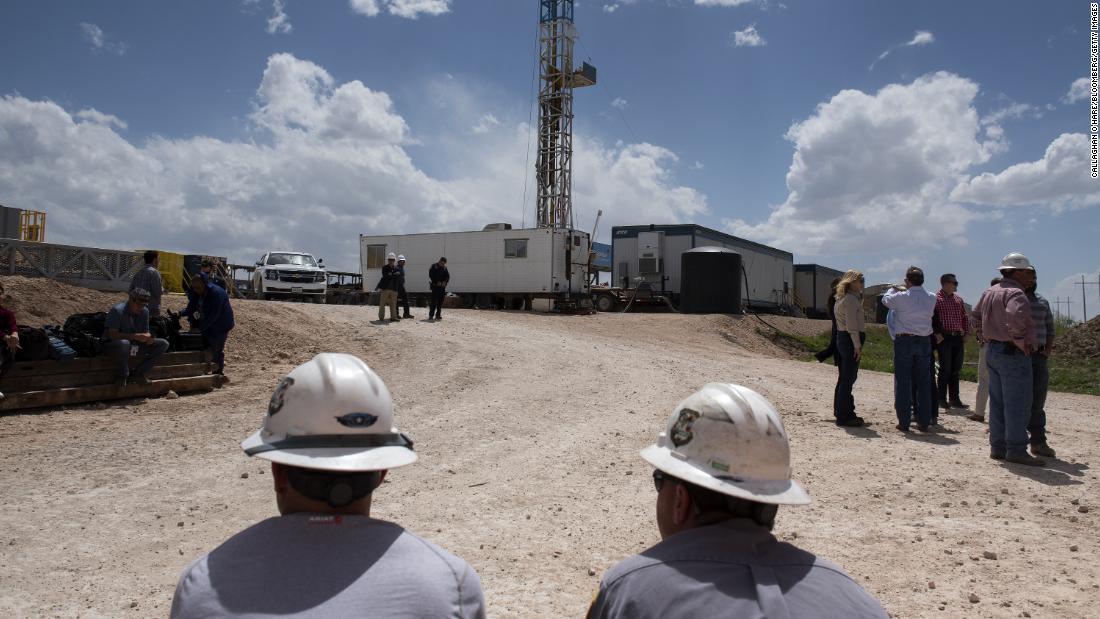 The oil market is going wild after President Donald Trump suggested Saudi Arabia and Russia could reach a truce that would slash production by 10 million barrels per day.
US crude skyrocketed as much as 35% to $27.39 a barrel Thursday morning after Trump's tweet.
"I expect & hope that they will be cutting back approximately 10 Million Barrels, and maybe substantially more which, if it happens, will be GREAT for the oil & gas industry!" Trump tweeted.
Crude was recently trading up 28% to $26 a barrel.
Oil prices crashed to 18-year lows earlier this week in part because Russia and Saudi Arabia are flooding the market with cheap oil at the worst possible time.
A deal to end that price war and instead reduce production would be a big positive for the depressed oil market.
However, it's weak demand -- not excess supply -- that's the primary cause of the oil crash. The extreme health restrictions imposed to fight the coronavirus pandemic has caused an unprecedented collapse in oil demand.
That means even if there is a truce between Saudi Arabia and Russia, oil prices could remain under pressure.