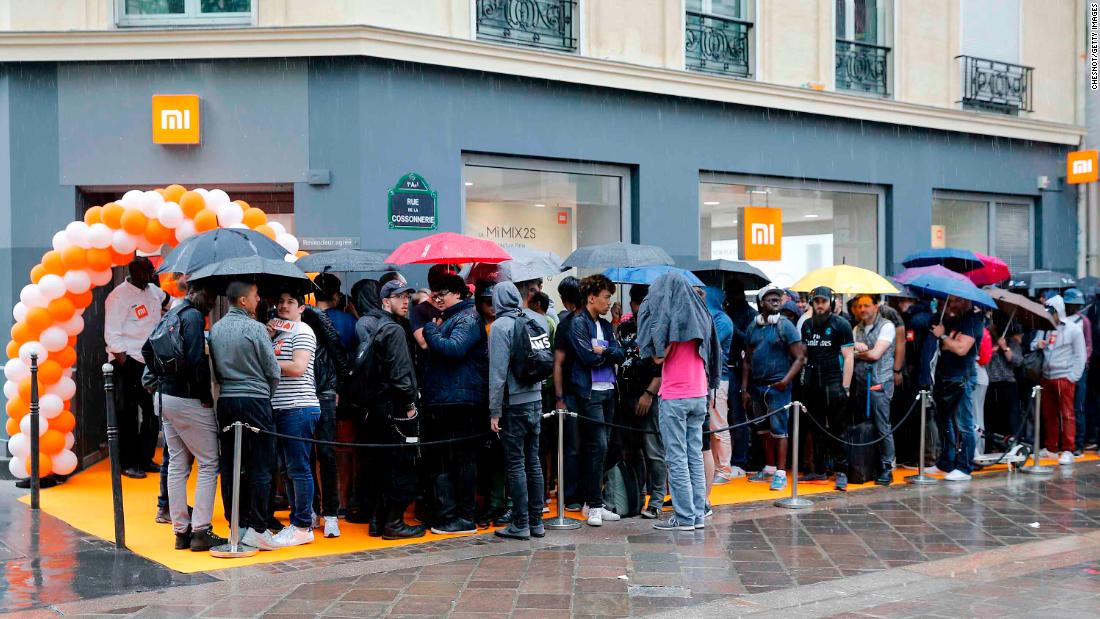 Smartphone maker Xiaomi's investments in global growth are paying off.
The tech company said Monday that smartphone sales in the first three months of the year jumped 16% despite a drop in shipments in China, its home market.
Big picture: China is the world's biggest smartphone market, but sales there have been slipping. That led Xiaomi to make a big push in India — where it's gone from nowhere to No. 1 in five years — and Western Europe.
The result: Overall revenue from international markets grew by 35% in the first quarter of the year. The company said it's going to keep opening stores abroad, and is now eyeing expansion in Latin America and Africa.
Not giving up: Xiaomi can't abandon China, where it still makes 62% of its revenue. The company said it expects Beijing's efforts to stimulate the economy will help smartphone sales bounce back.