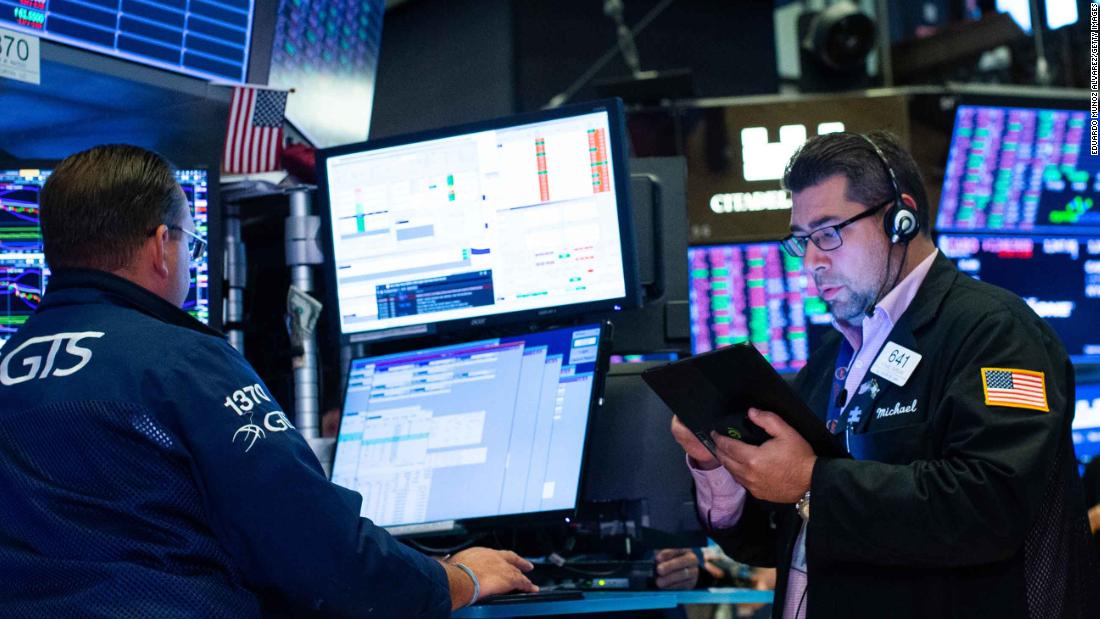 US stocks closed lower on Wednesday, finishing at their lowest level since August 23.
The Dow finished 494 points, or 1.9%, lower. At its session low, the index was down nearly 600 points, falling below 26,000 for the first time in a month. Only one Dow stock ended the day higher: Johnson & Johnson (JNJ). The shares finished 1.6% higher.
The S&P 500 dropped 1.8%.
The Nasdaq Composite closed down 1.5%.
The stock selloff began Tuesday, following a weak manufacturing report. Today markets turned lower on worse-than-expected private payrolls, concerns about Friday's jobs report and a lack of good news to counterweigh the soured sentiment.